We aim to keep our clients excited and pleased with the work we deliver. A huge part of that at Davies Construction is being innovative in design and delivery. Whether it's architecture, interior design, or as simple as a kitchen lay out, we focus on creating a modern home design that our clients will love.
LESS IS MORE
The container craze and smaller living has taken off. Having a modern space for lower cost on a smaller scale seems to have caught the attention of many first home owners, and even empty nesters decluttering their lives, ready for retirement. Another benefit of living smaller is less impact on the environment, bonus! Using recycled materials to create these micro spaces is another way to give back to the environment, reduce costs and upcycle. Really, we shouldn't be calling this a trend, with housing affordability not being where it should be, many are hoping that this sticks and micro living becomes accessible to more and more people entering the housing market.

METALLICA
Yes Metallica is a well known band, but it's also being brought back into our homes in every shape and form. Metallic taps in the kitchen, bathroom and laundry has been a growing trend in the last six months, although we still like a matte black look just as much. Other ways to inject a little more metallic into your life (or home) is by accessorizing with lamps, candles and mirrors all with a metallic flare. Our favourite addition to match this trend is brass furniture! Perhaps a bedside table or chair. It looks great and can brighten up any room, but beware, it can look very tacky if it's not done right.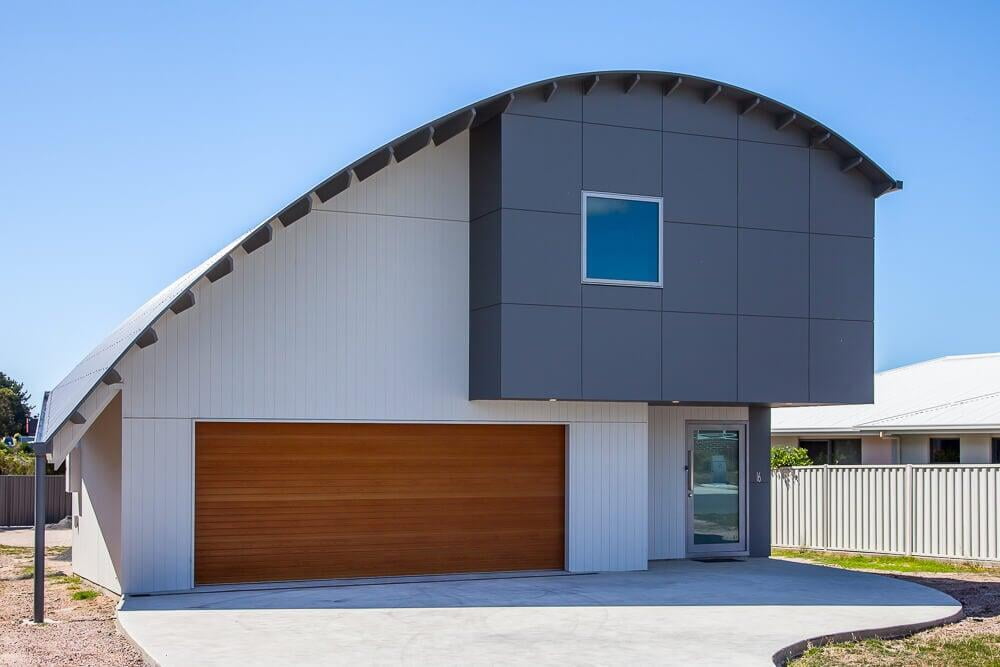 ROUNDED EDGES
Architects are now embracing their curves (figuratively speaking). Besides giving the building sass and character, it implies a sense of fluidity and creates a dynamic feel. And, well it looks good!
In some cases, rounded edges are used to emphasise a view with large windows and to increase natural light.
We really love the look we went for with one of our builds using rounded edges.
FANCY FIRES
Those who have ever had a wood fire in their home will understand that there is nothing quite like it. Yes, it's annoying dragging the wood in out of the Winter weather and then dealing with the aftermath of mess, but the heat that explodes from these devices on a freezing cold Winter night has the ability to warm you up from the inside out. Home buyers and renovators are now exploring other heating options, as power prices and cost of living increases, wood fires are making a comeback. But not as we know them!
Boutique wood fires are becoming increasingly popular, why? Because they are actually better for the environment, they don't burn 100% of the time.
Pellet fires are in! If you don't know much about them then keep reading, because this trend isn't going anywhere fast. As awareness for the health of the environment increases, so does the presence of pellet fires in our homes. It doesn't burn chunks of wood like wood fires, but it burns small wood pellets which are recycled from by products at sawmills, they burn so well because of their density and are completely sustainable in comparison to cutting down precious trees.
There it is, trends that we have recognised in homes around Tasmania right now. Join our Facebook group, Davies Community and Construction for more information on trending design, construction tips and tricks and also have your questions answered.