The main features of this home are the straight lines and design of the external eves. The home has excellent solar gain and the overextended eves work perfectly to let the sun in through winter and shade the windows and doors in summer.

We used Sam Haberle from Sgroup architecture to design the house and the Jong's were wrapped in the first concept. We organized everything from the concept to the completion of the home and worked to the Jong's set budget.

The protruding windows in bedroom 2 and the corner of the study look awesome from both inside and out. We had the over-sized oregon beams locally milled for the pergola and used custom made galvanized brackets to support the posts and protect from rotting. Raked ceilings and high light windows give a light, open atmosphere to the living room. Overall the Jong's were very good to build for, their home perfectly meets their brief and they are more than happy with the result and their experience building with Davies. This result is why we build and is exactly what we aim to do every time.

The Jong's have only started their heat pump just to make sure to it works, the rest of the time the sun and insulation does the job. We selected a dark tiles to lay through the dining, kitchen and living floors and it works perfectly to store the heat from the sun.

Master Builders Tasmania - 2015 Winner of Dwelling Construction $200-350k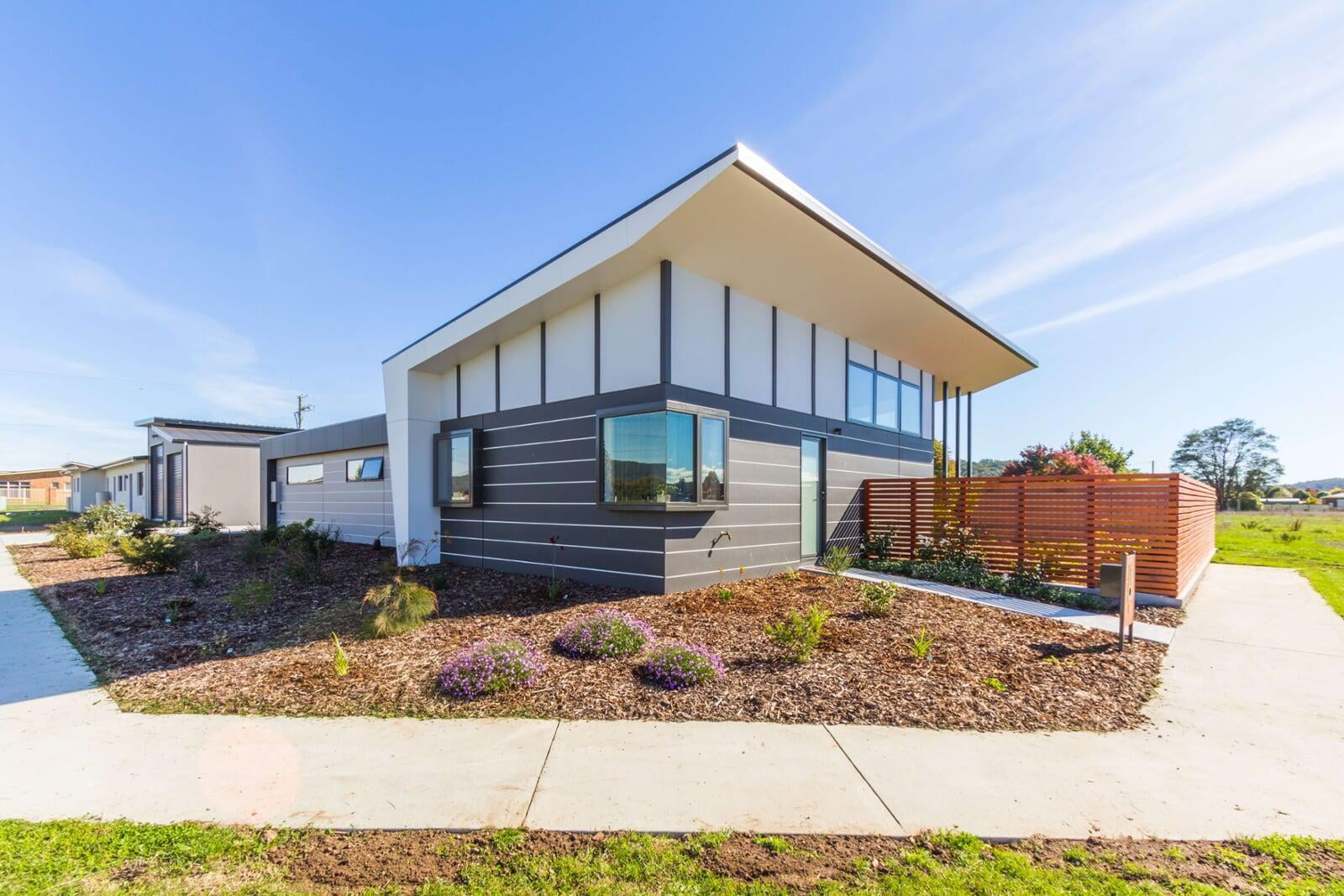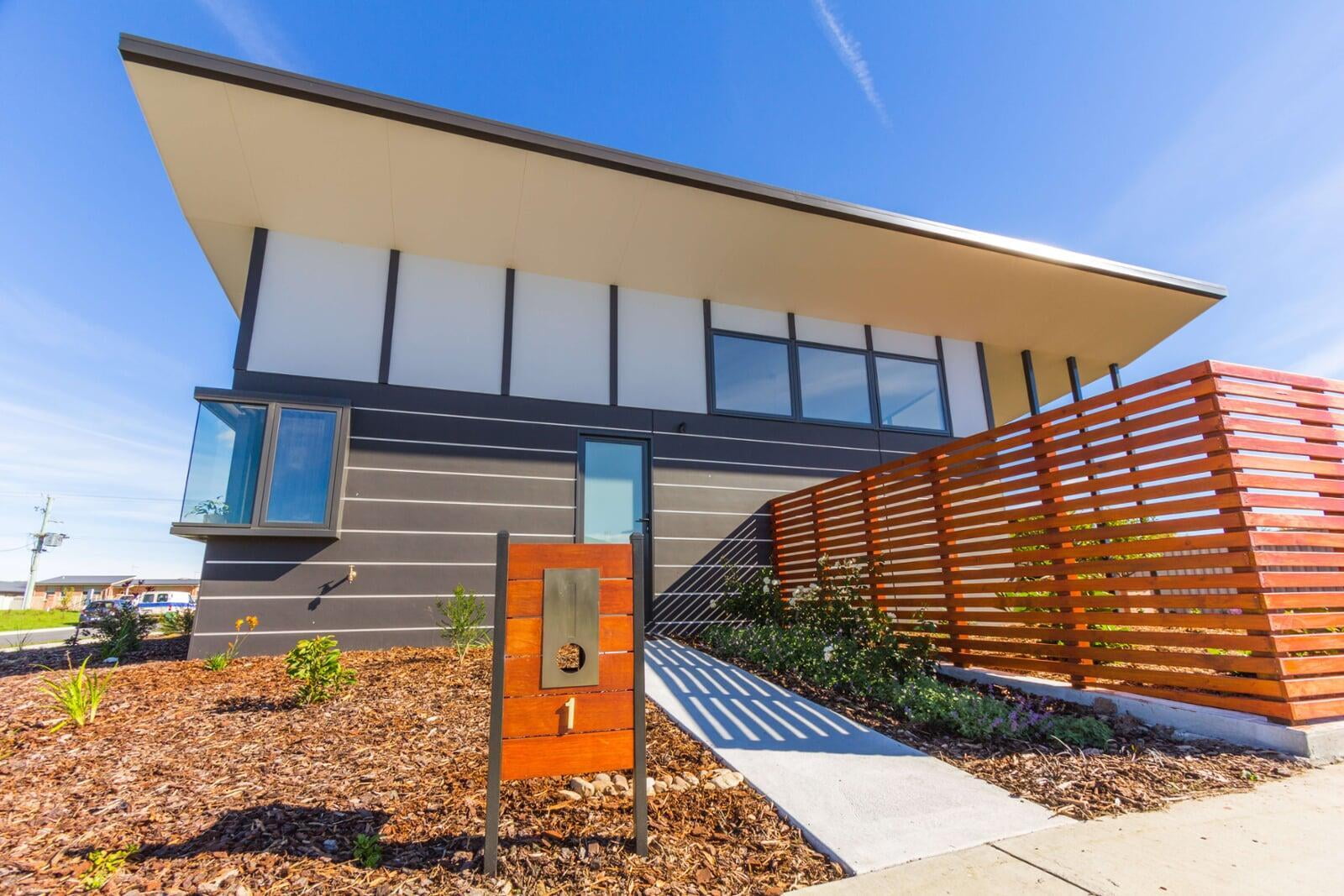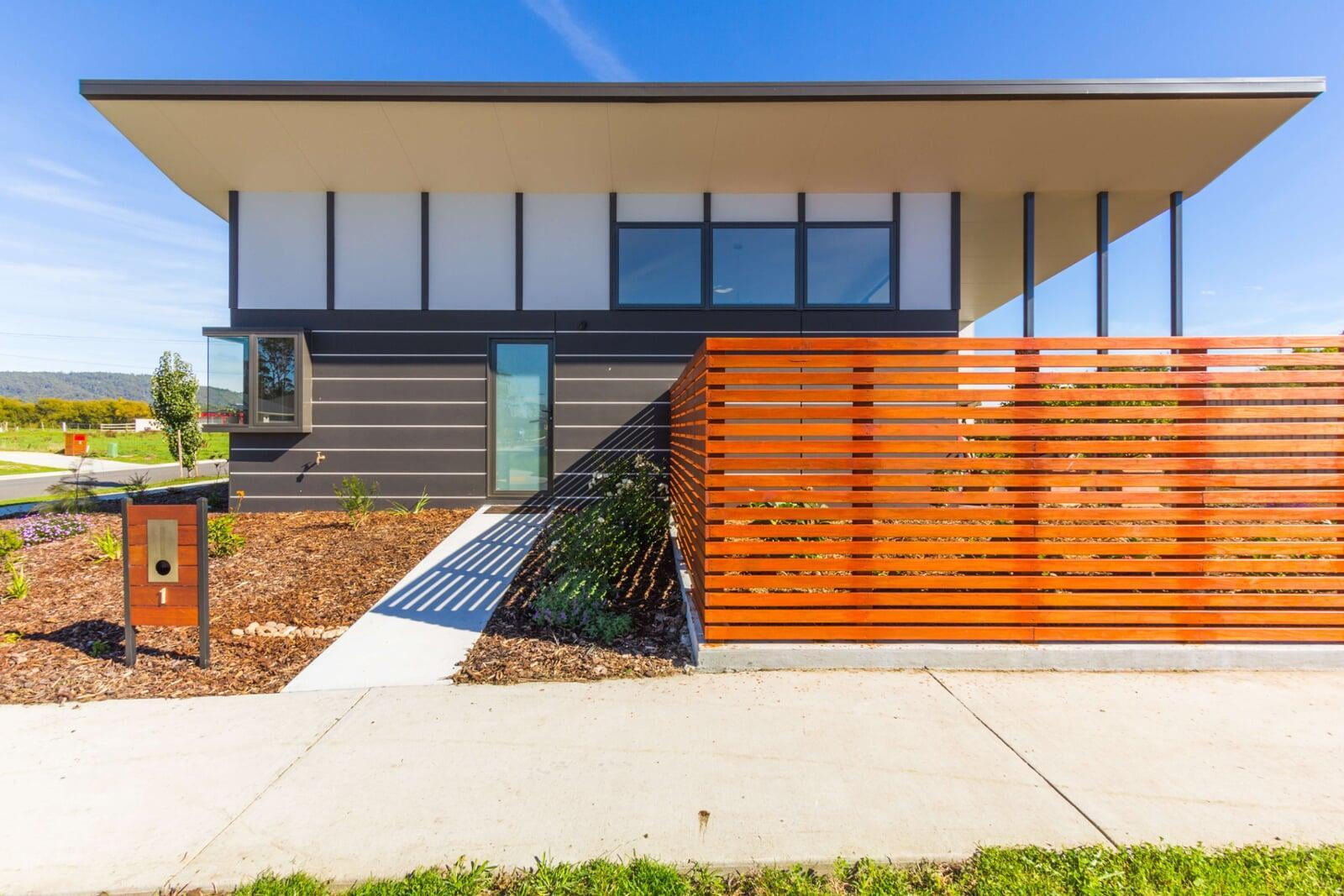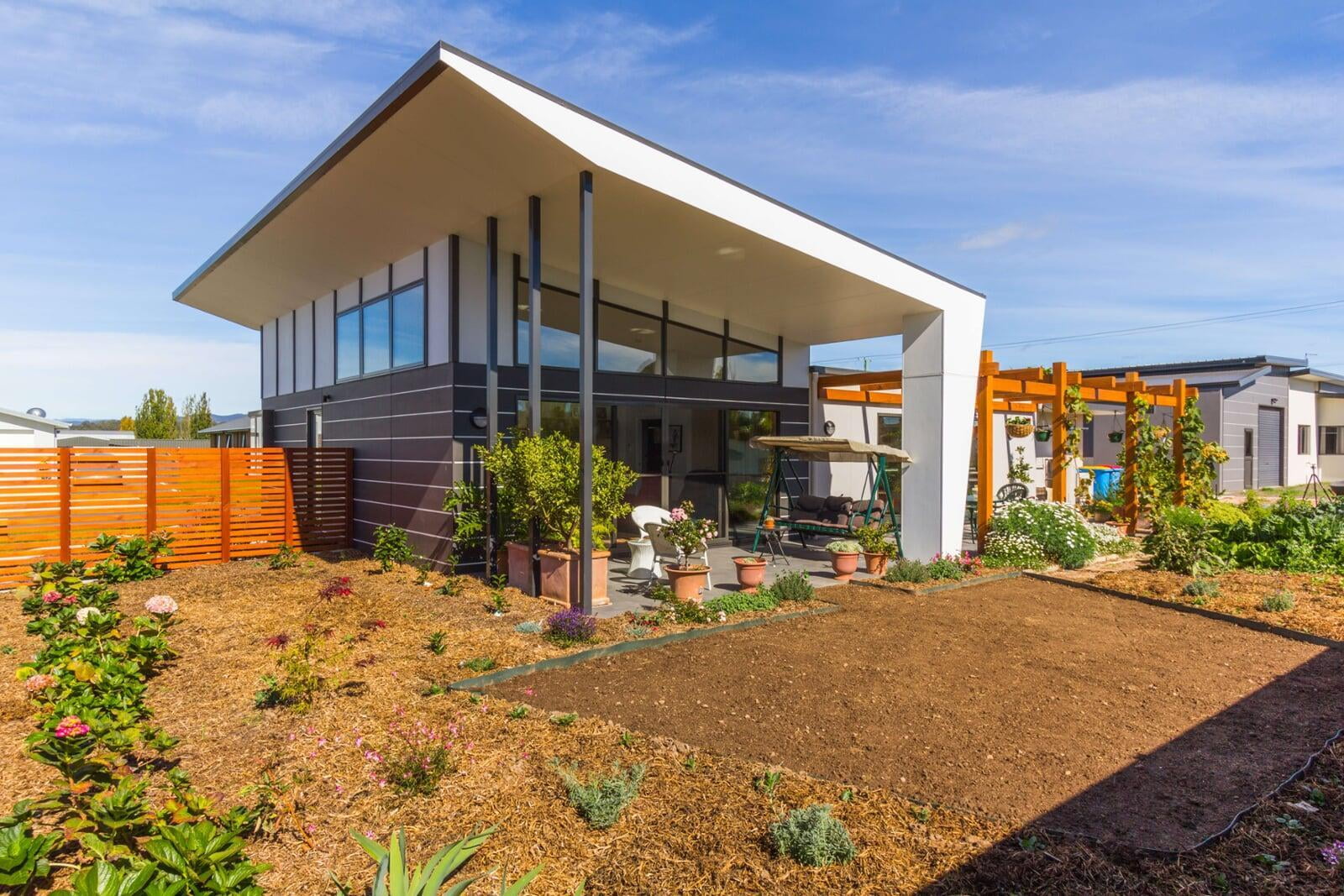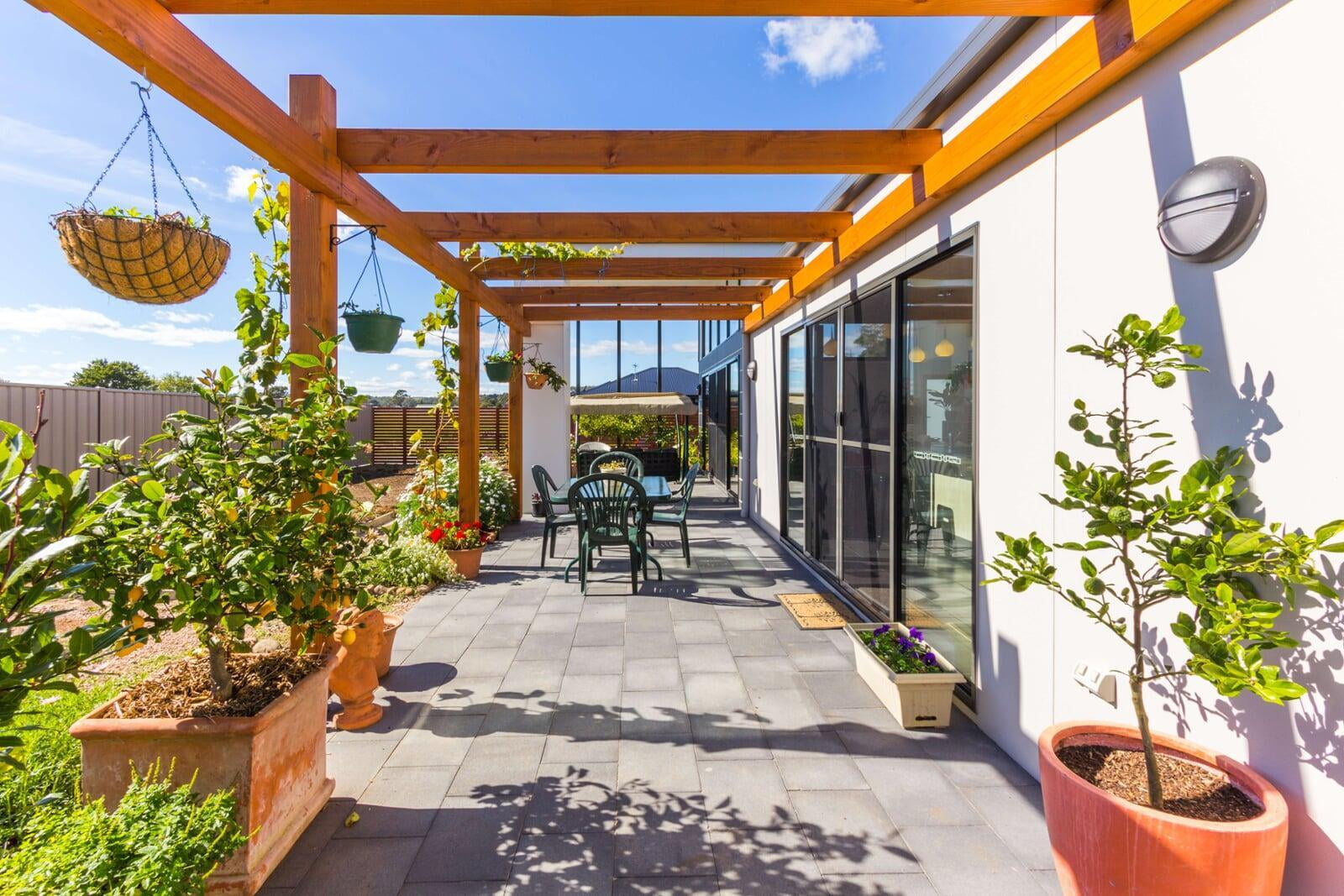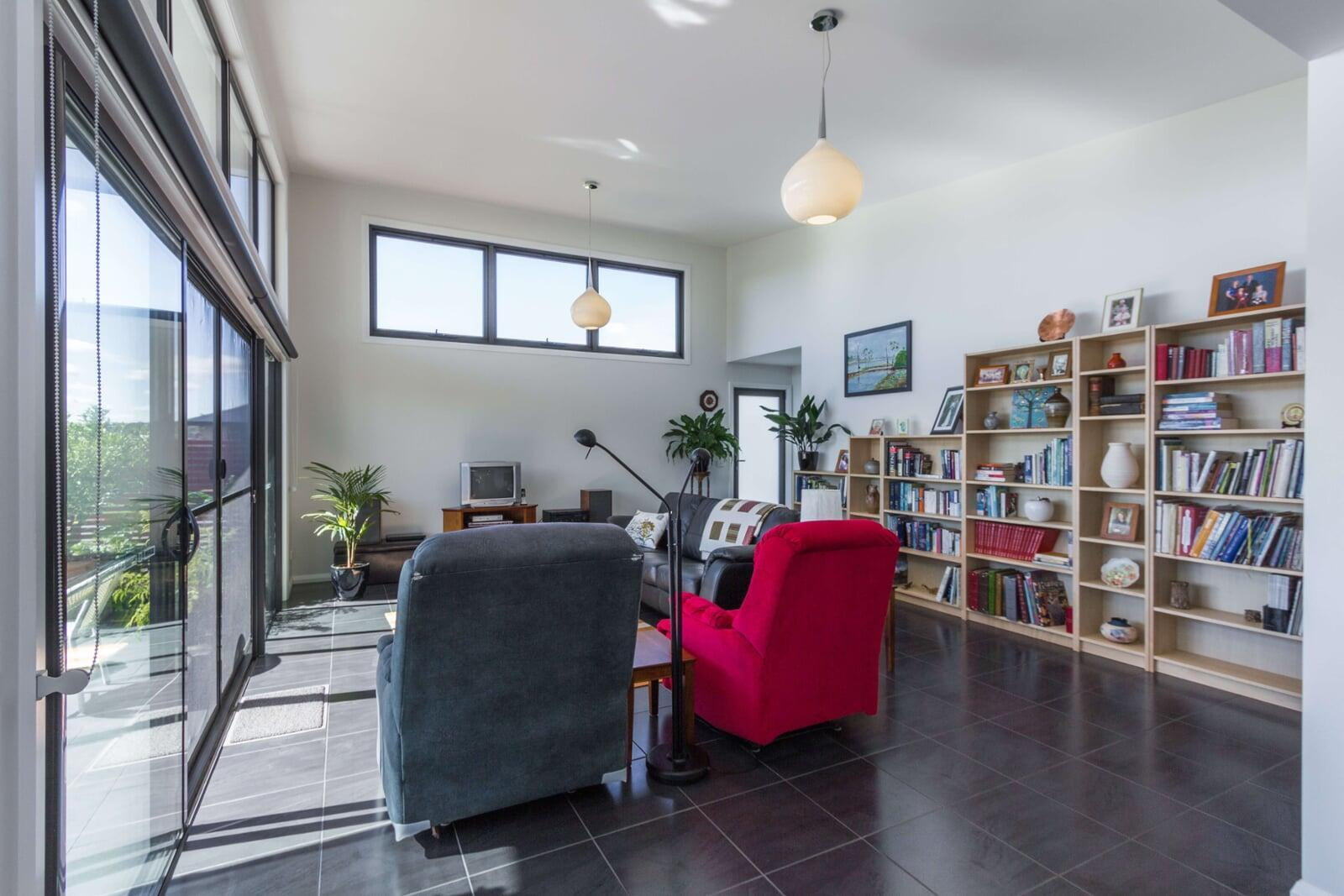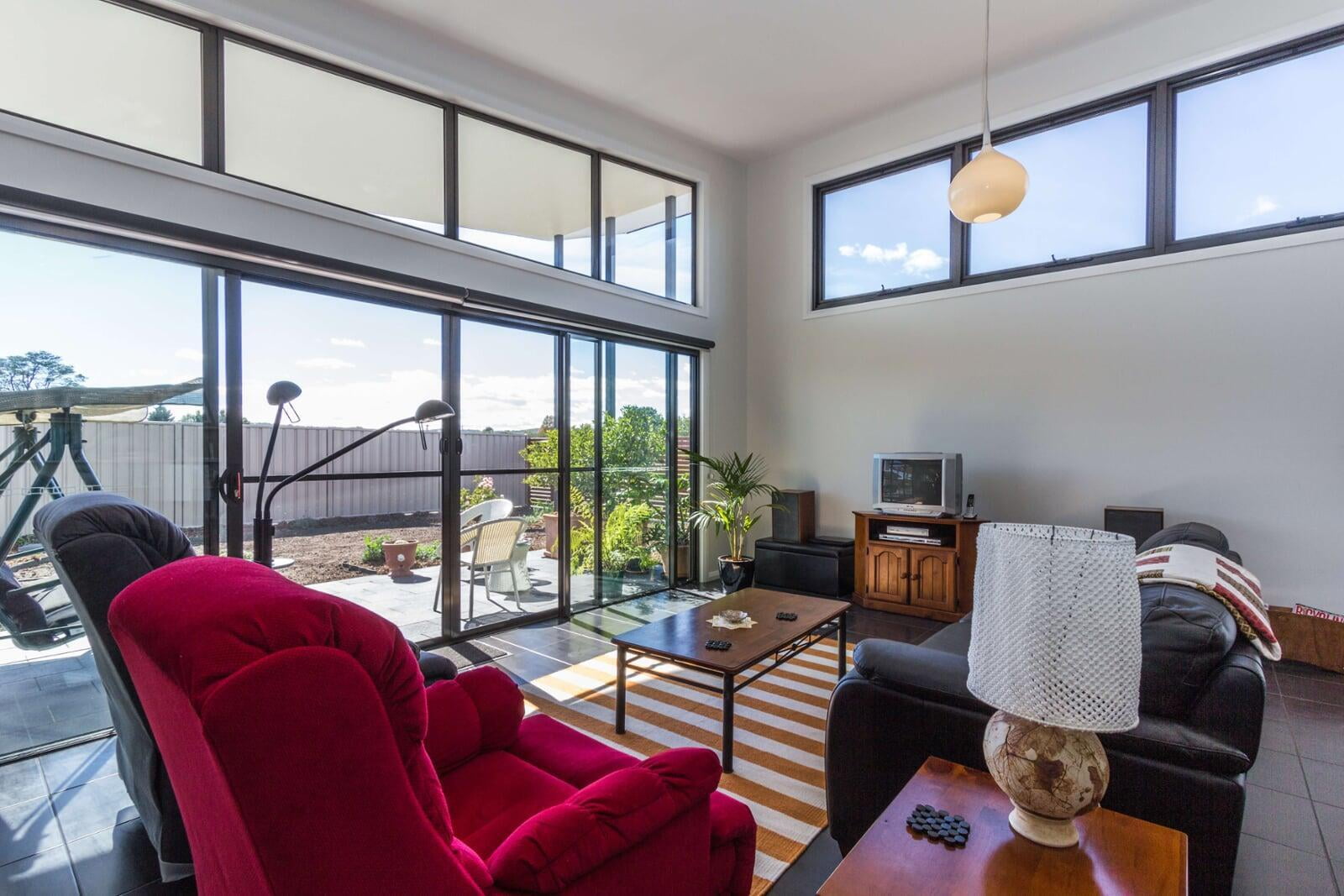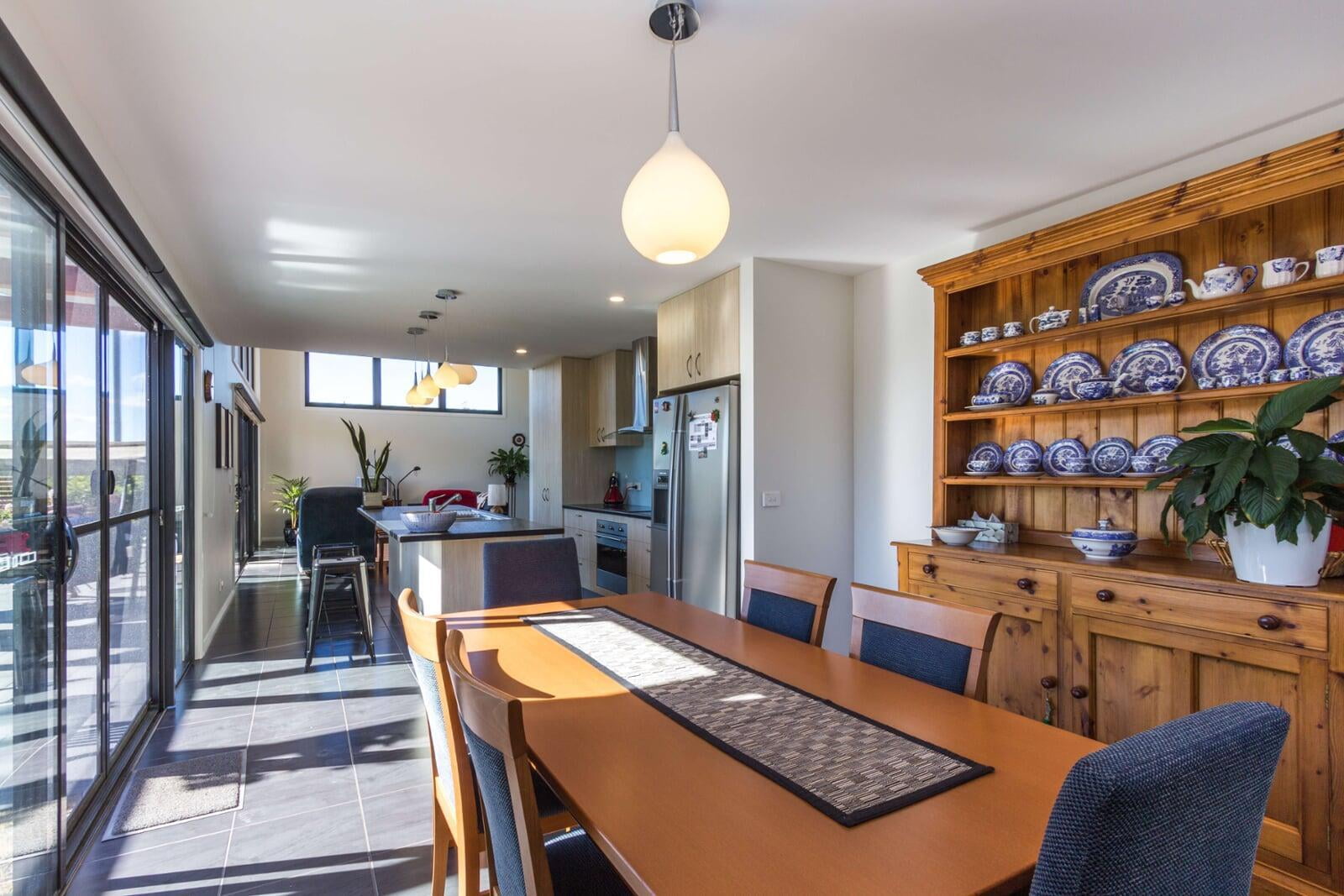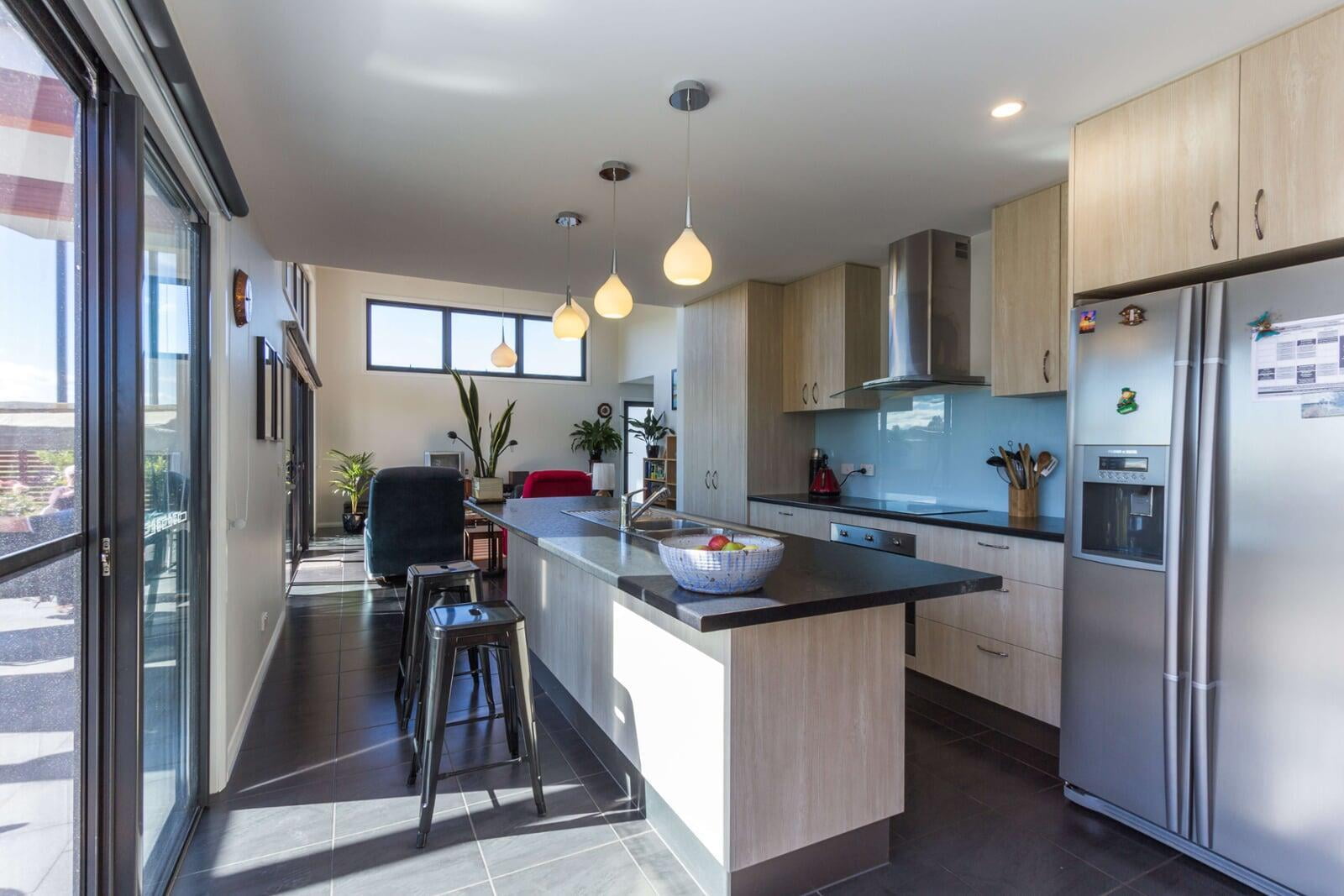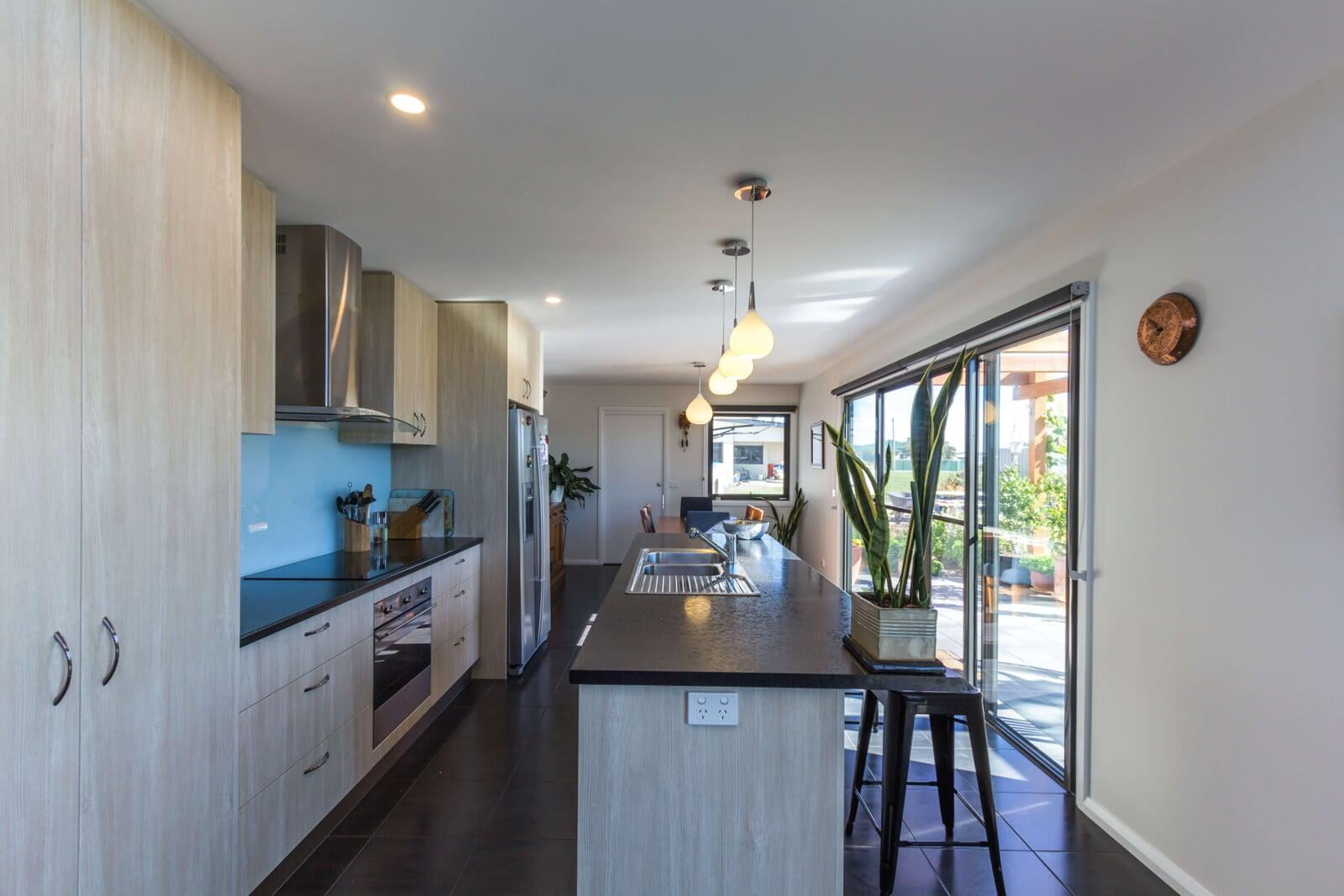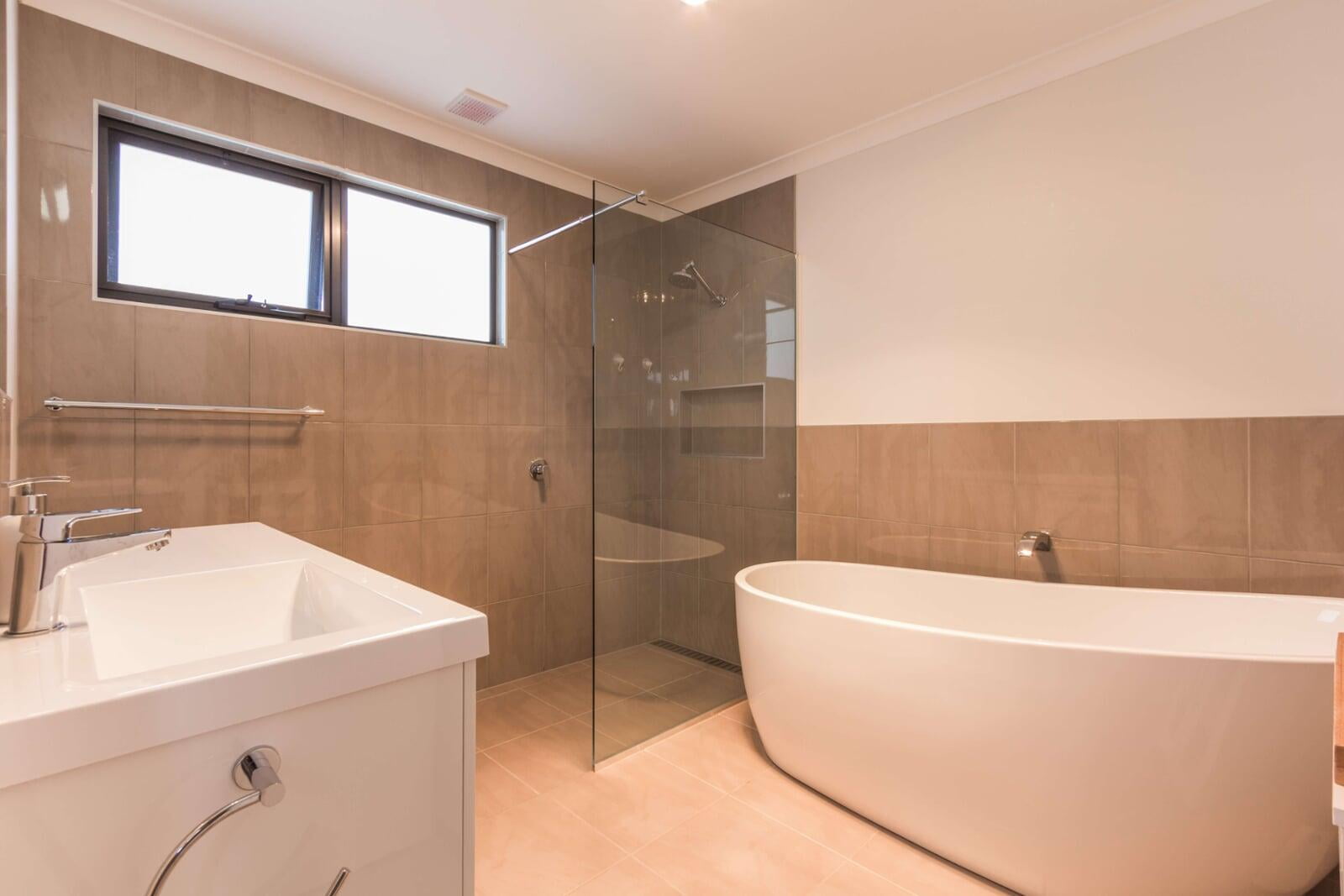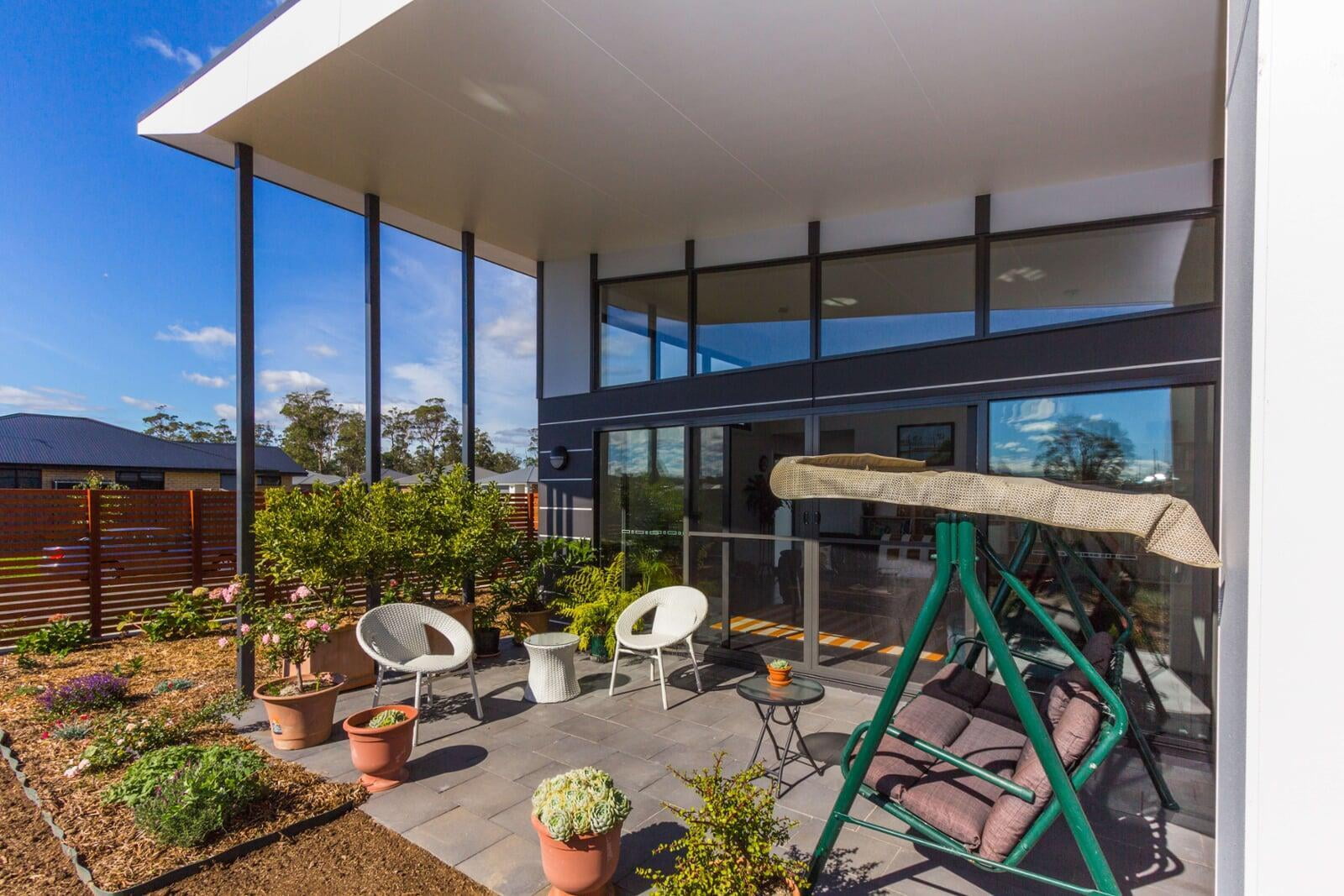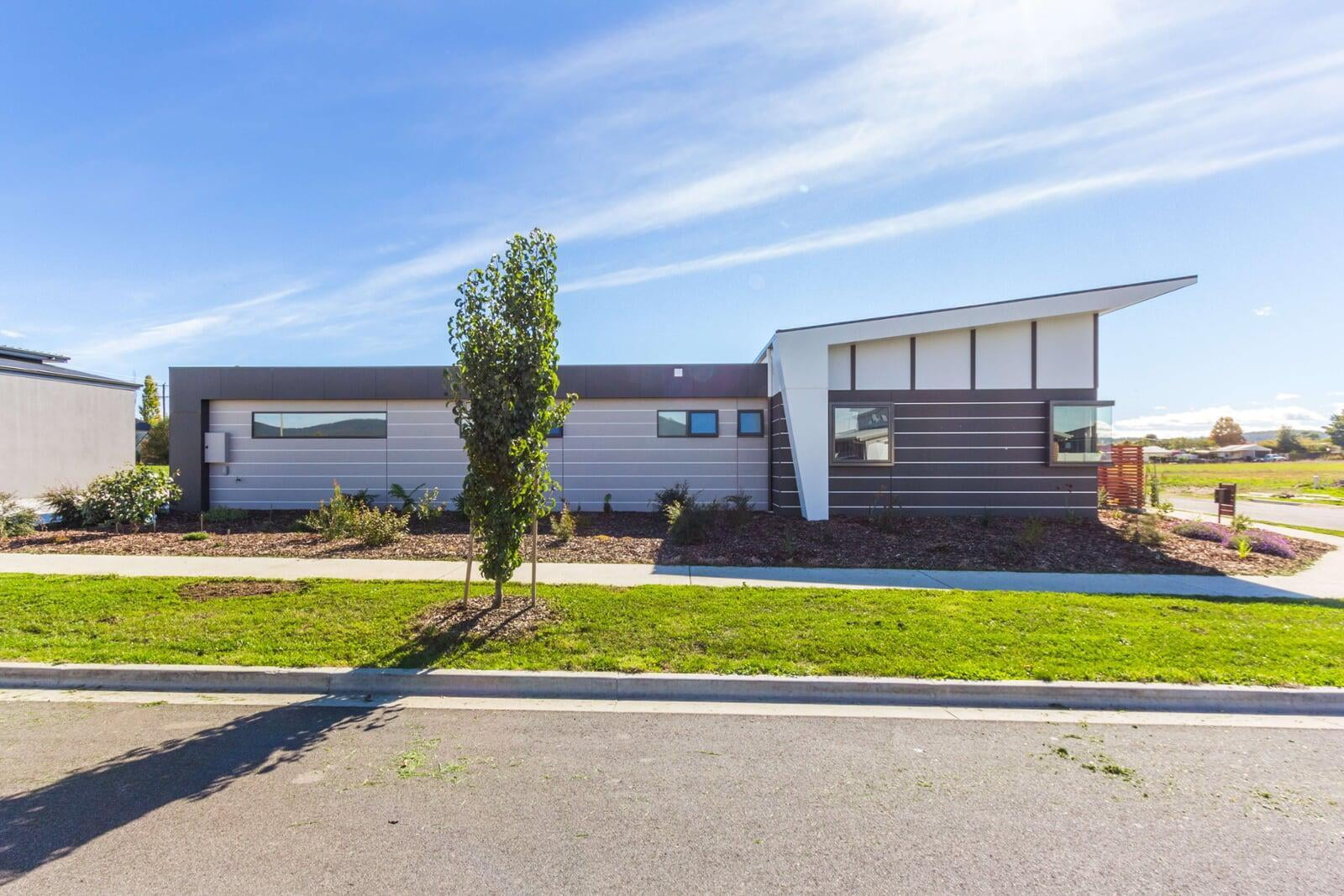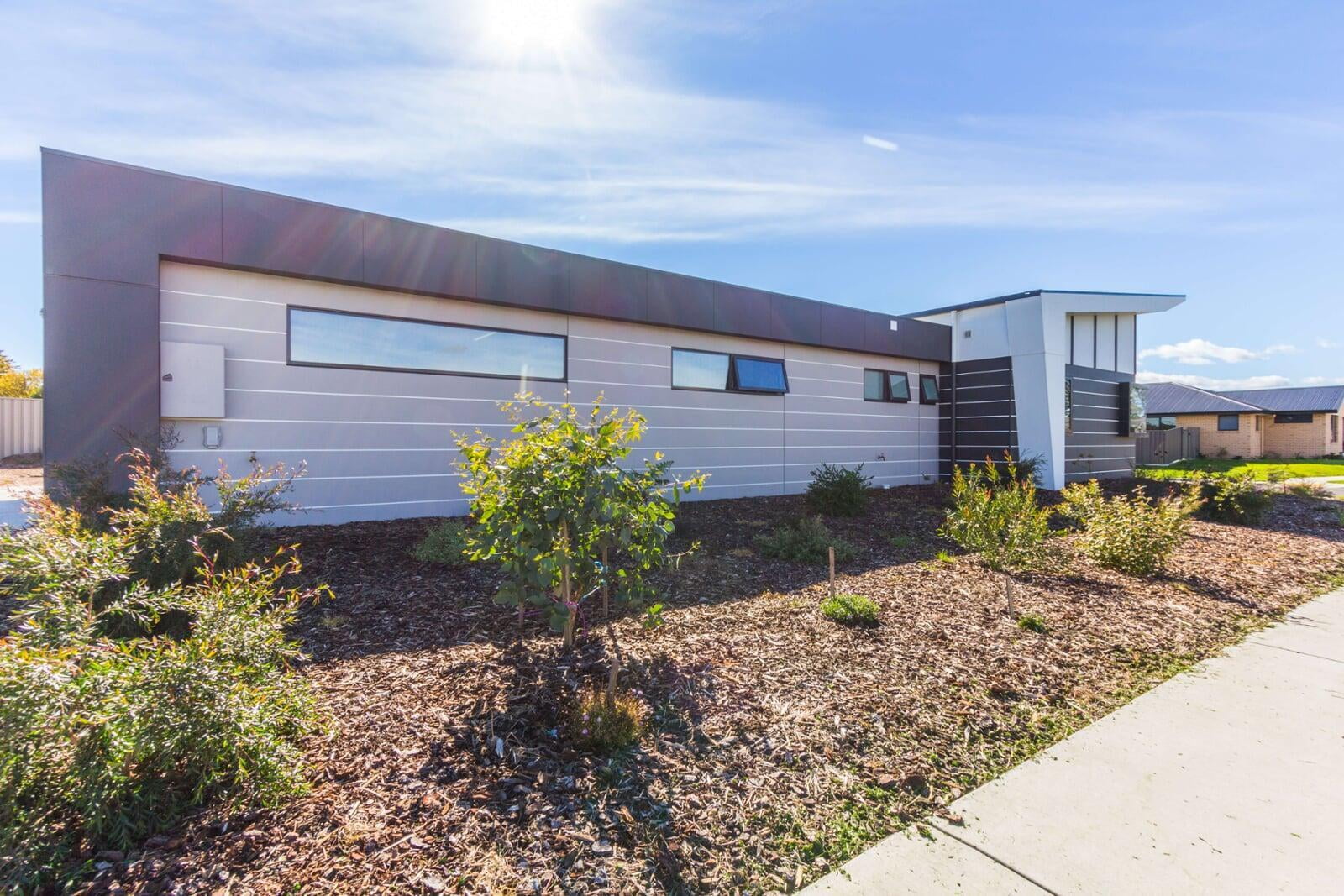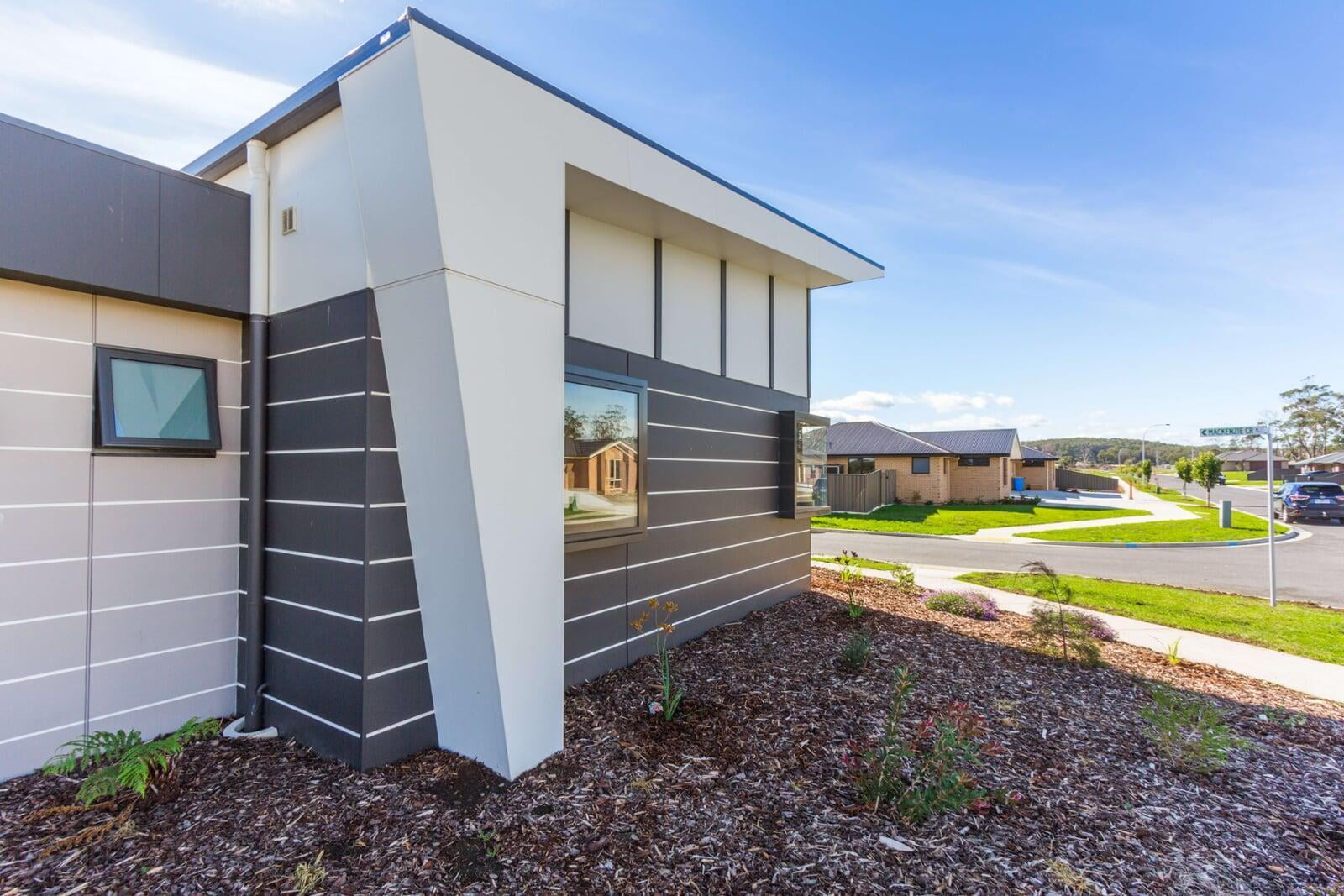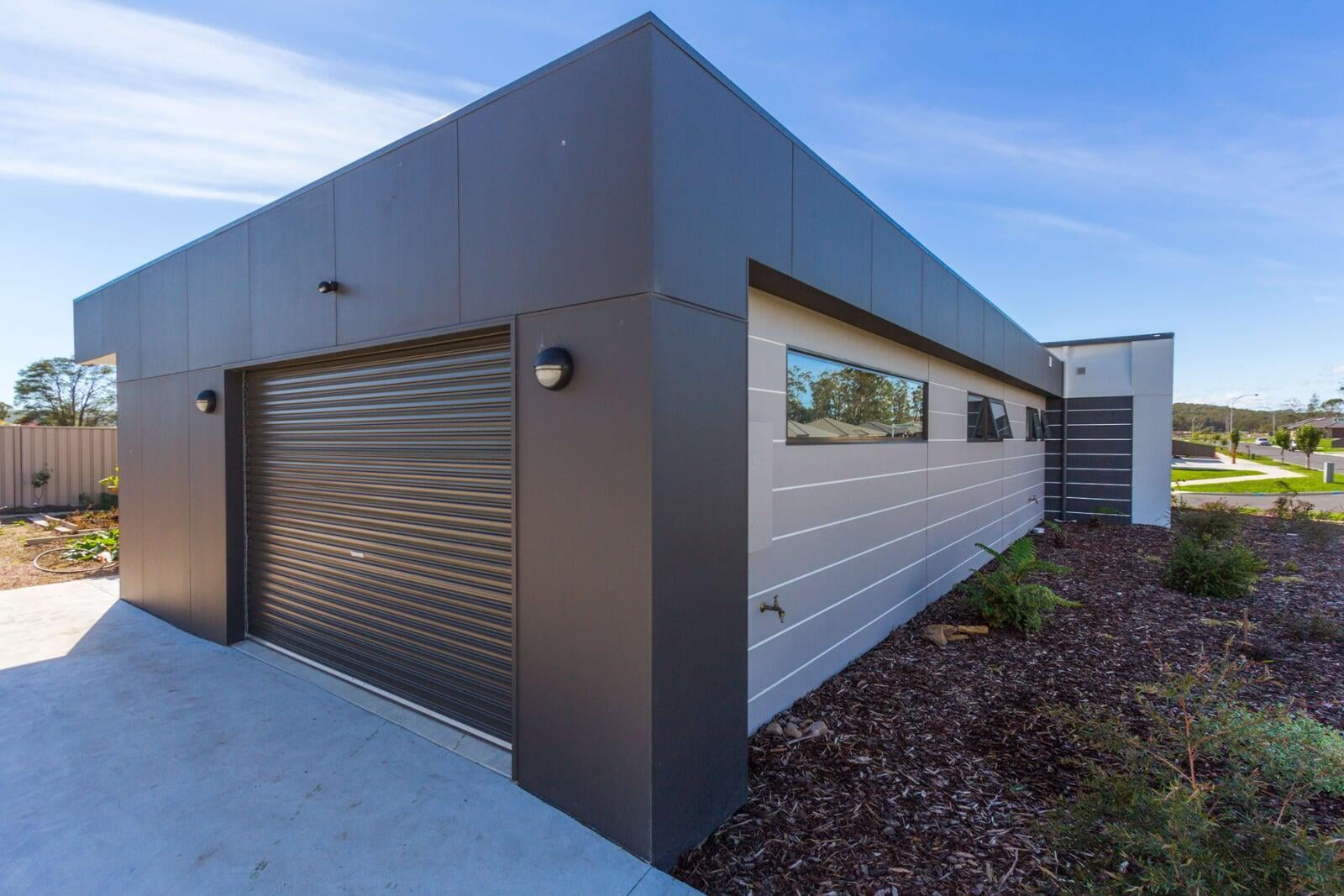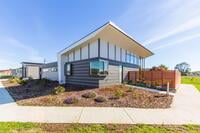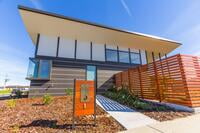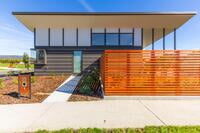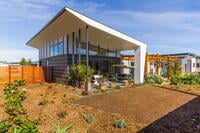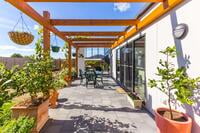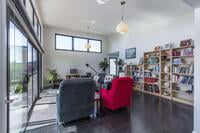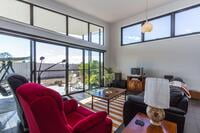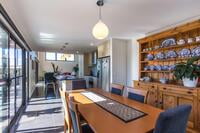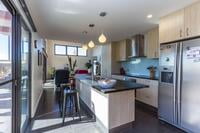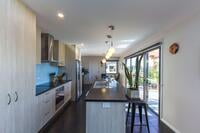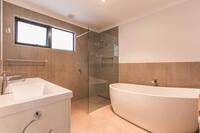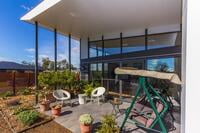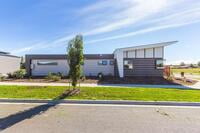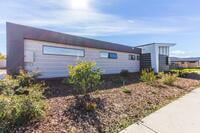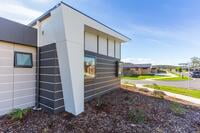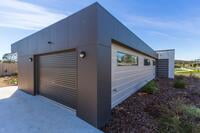 Davies Design & Construction