From the very start it was evident that there was a perfect view of the hazards and the bay in the distance, so we positioned the cabin to maximise the view while still keeping the building oriented for the sun.
This bush cabin was designed and built as an escape for our clients from their busy lives. The fully off-grid, 1 bedroom hunting cabin provides the perfect environment for them to relax and recharge.
Spotted gum cladding and decking

Travertine tiles in the bathroom

Blackbutt timber overlay flooring

Solid blackbutt timber benchtop

Tasmanian oak custom made ladder and handrail

Exposed glue-laminated Tasmanian oak loft joists
This off-grid cabin is a great example of an energy-efficient building. Although the cabin only had a 6-star rating, the small footprint combined with the wood heating and passive solar orientation make it a very efficient and cosy place to be. The one water tank and one lithium battery also change the way you think, live and consume resources in the building, simply because both your water and power can run out if you waste them. This building creates its own energy and forces the occupant to use it efficiently.

2021 Master Builders Tasmania - Energy Efficiency Award
2021 HIA Tasmania - GreenSmart Award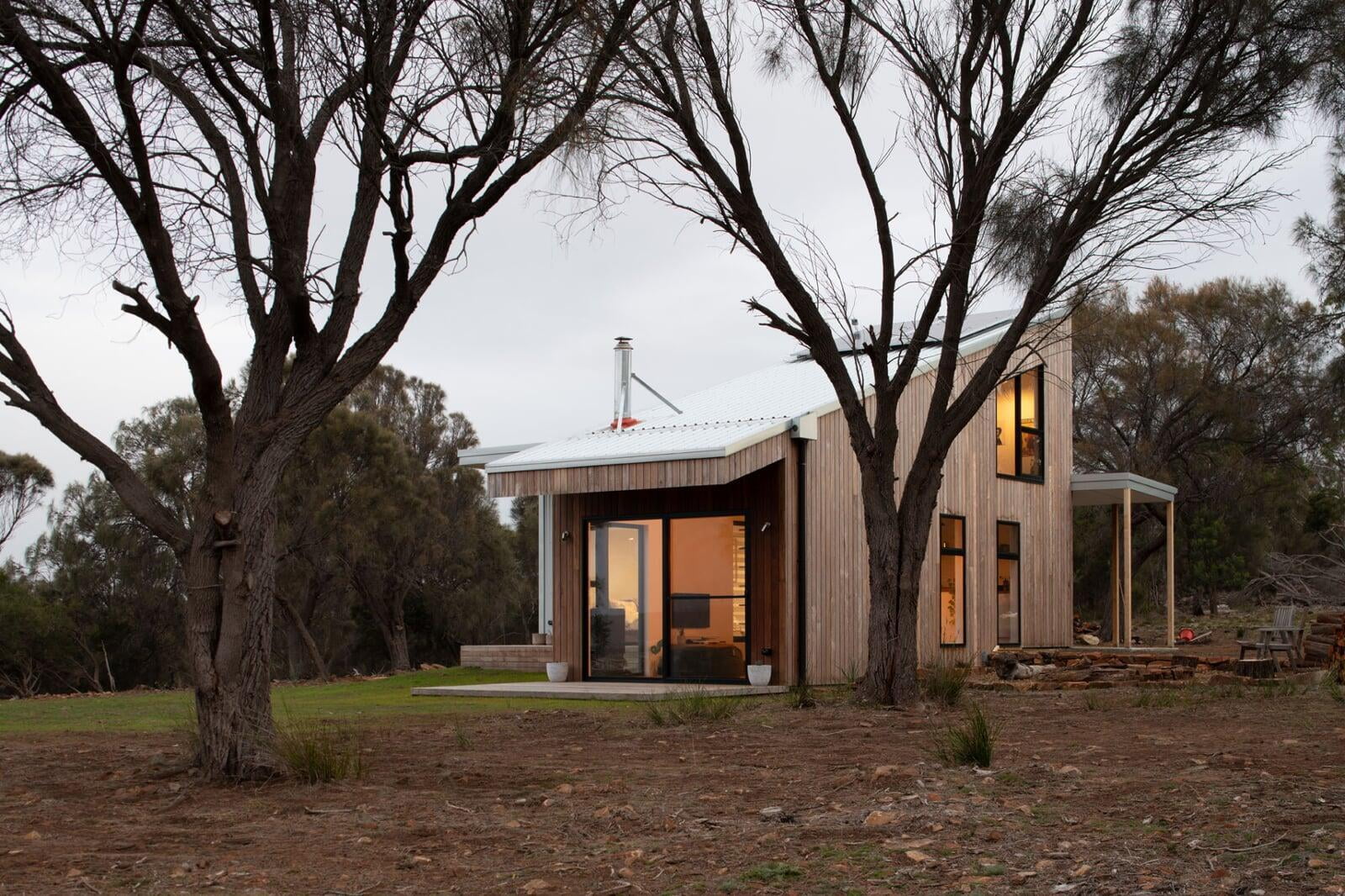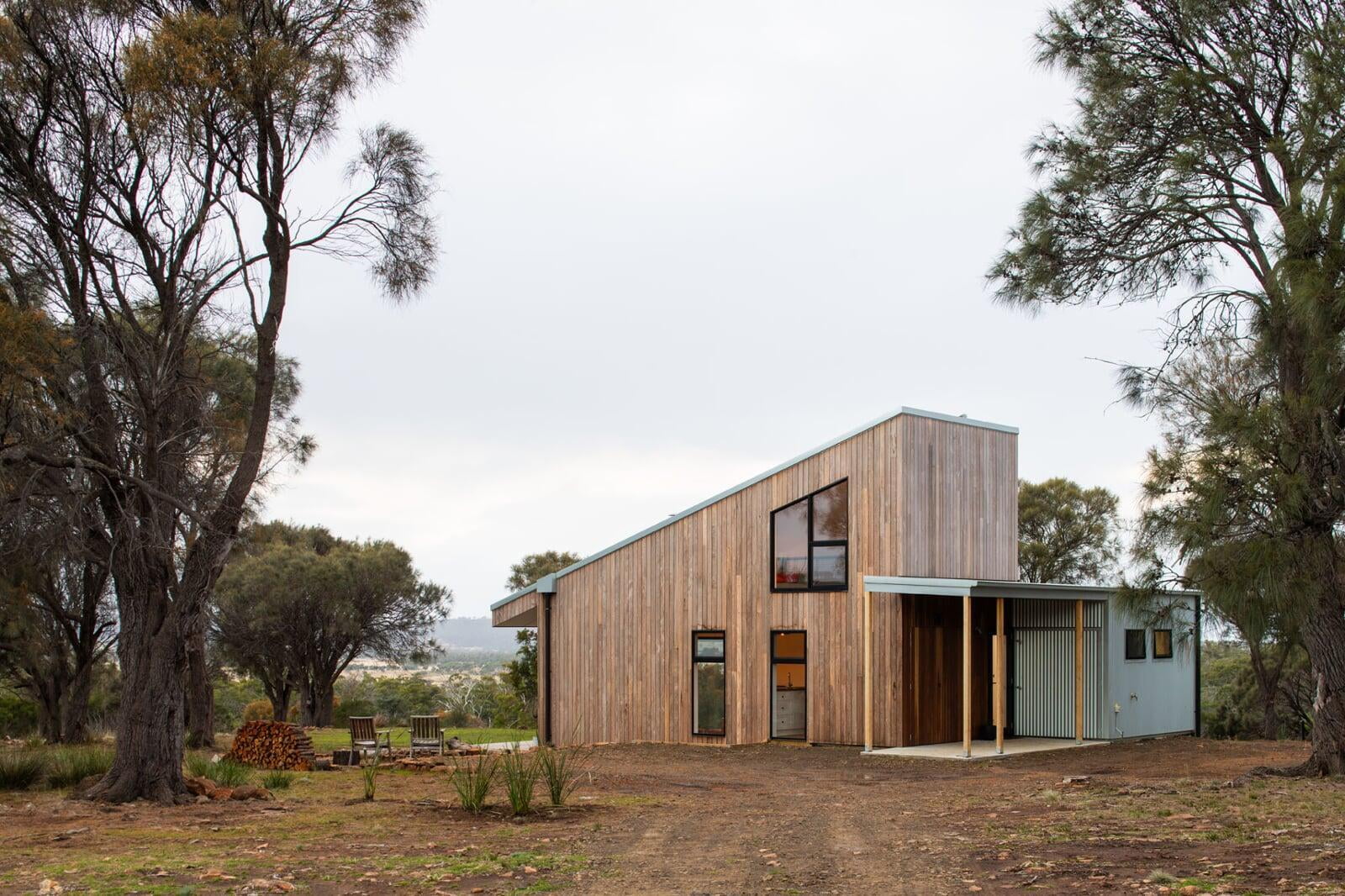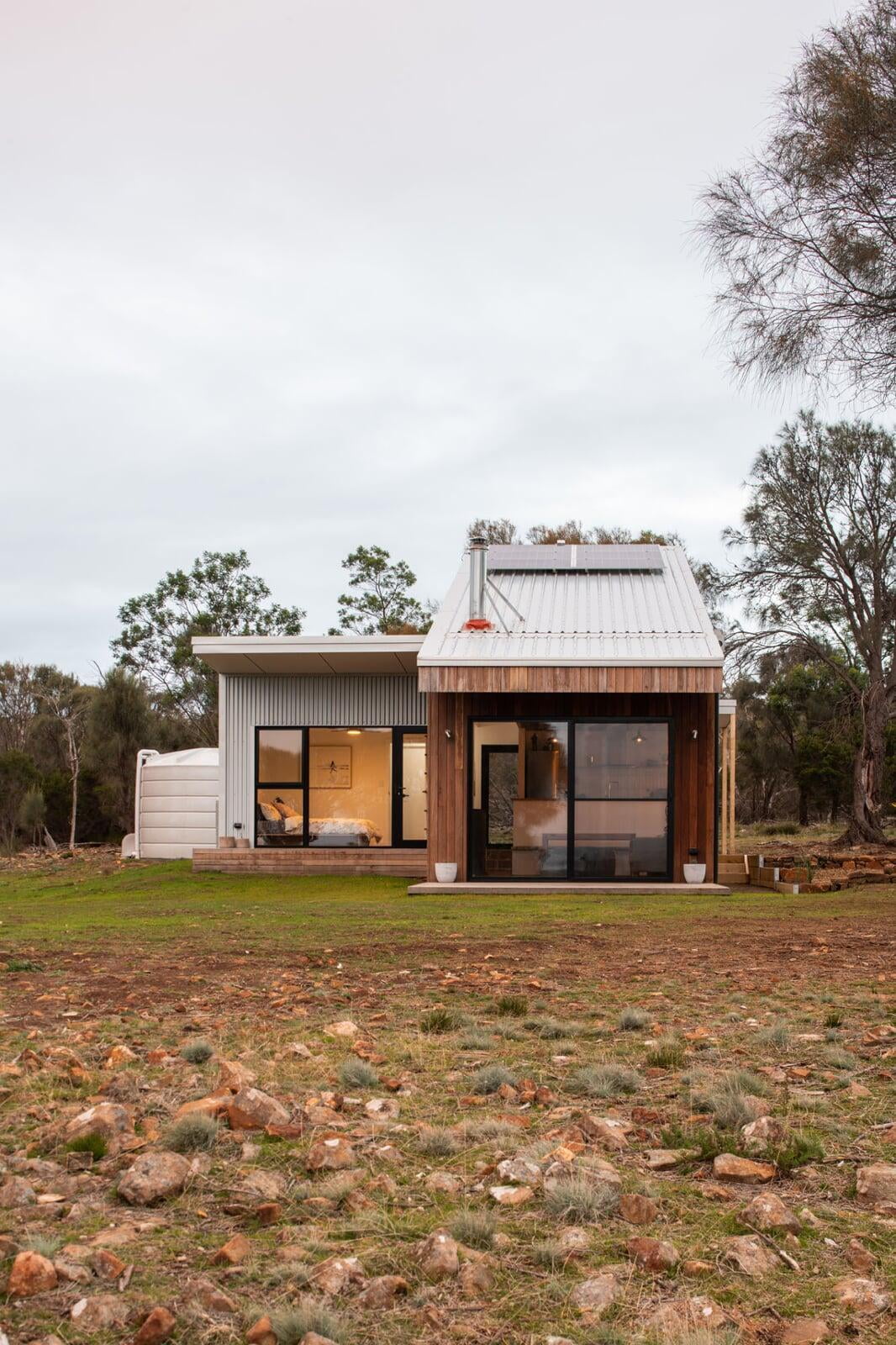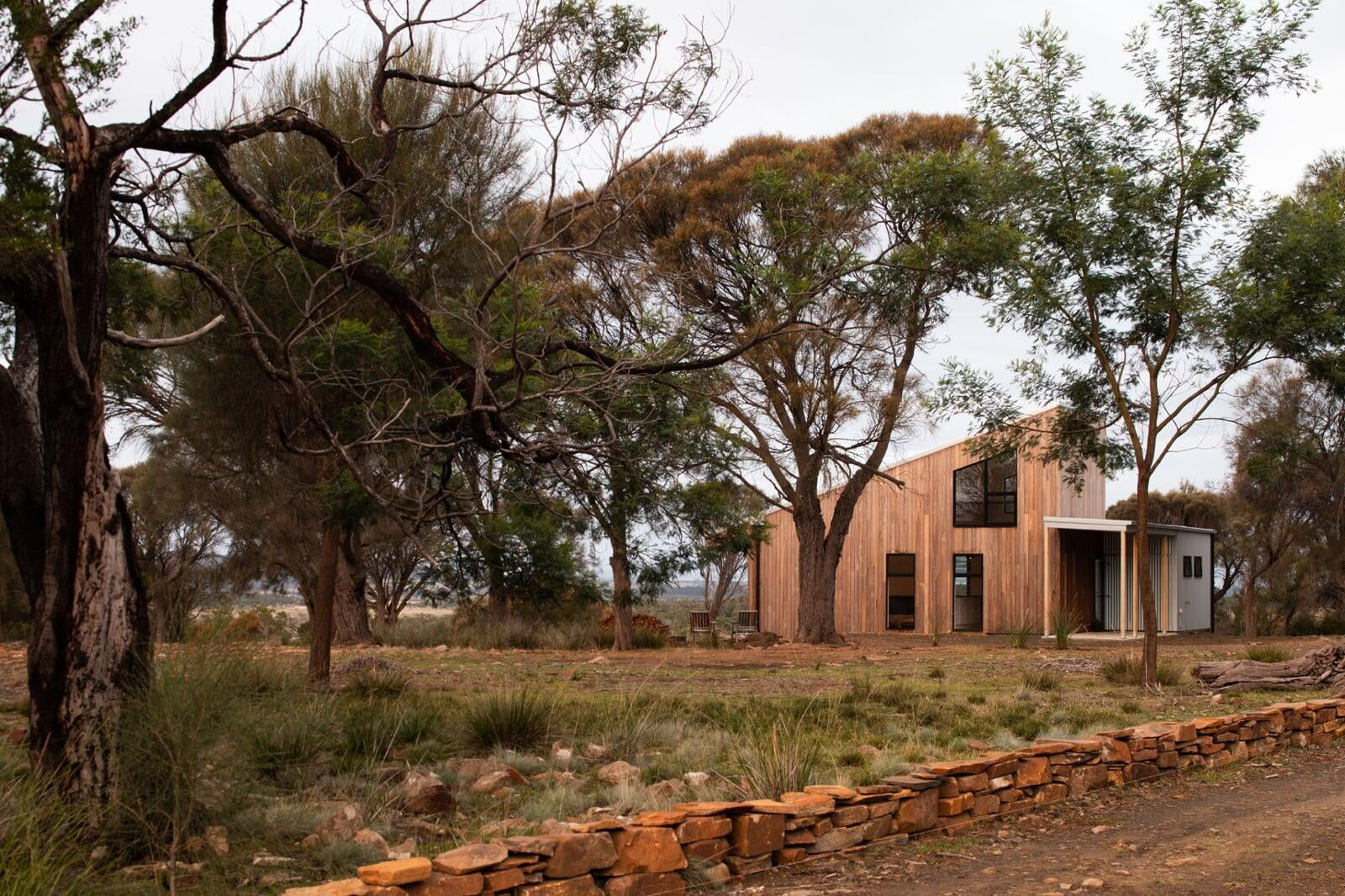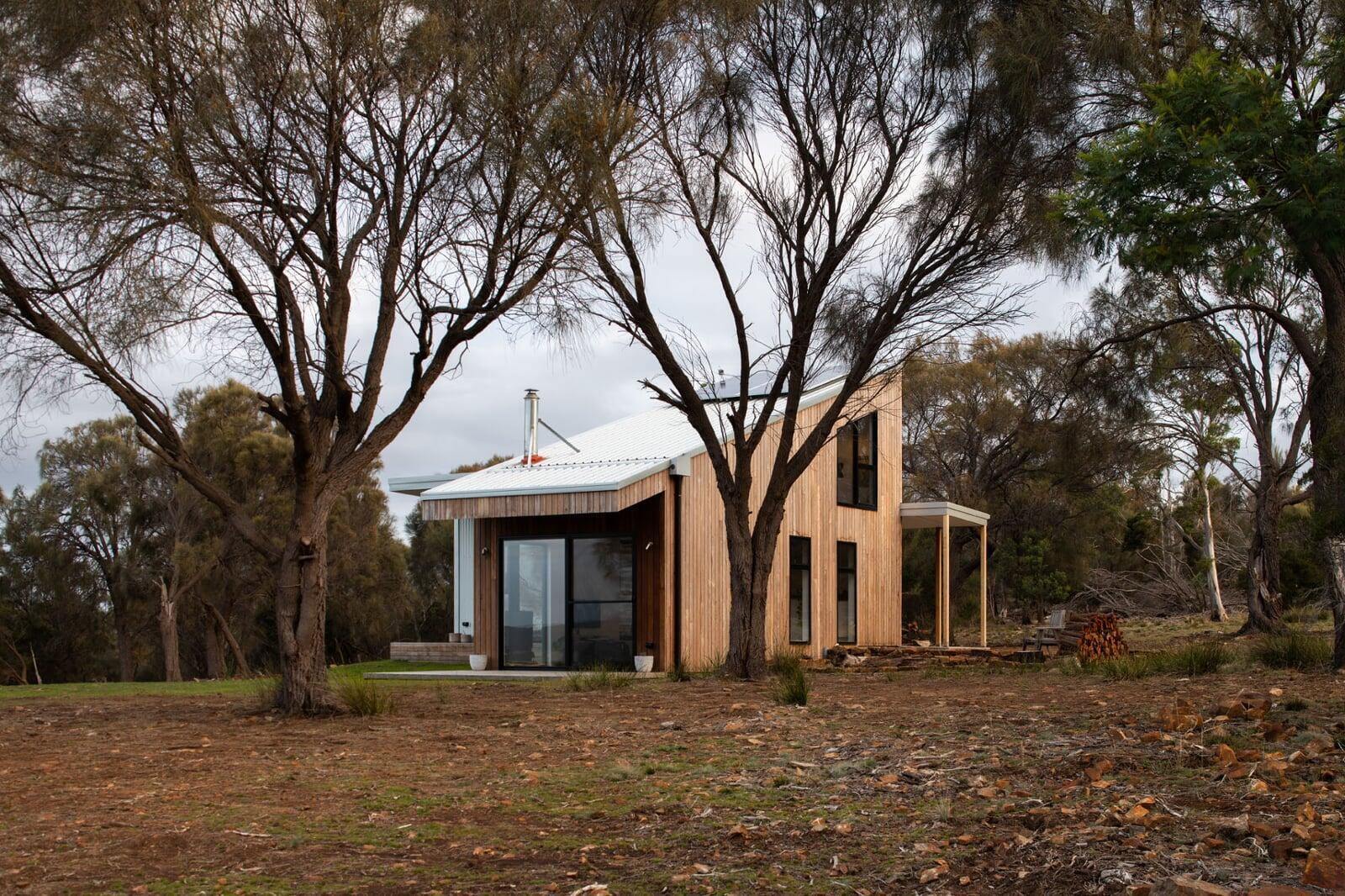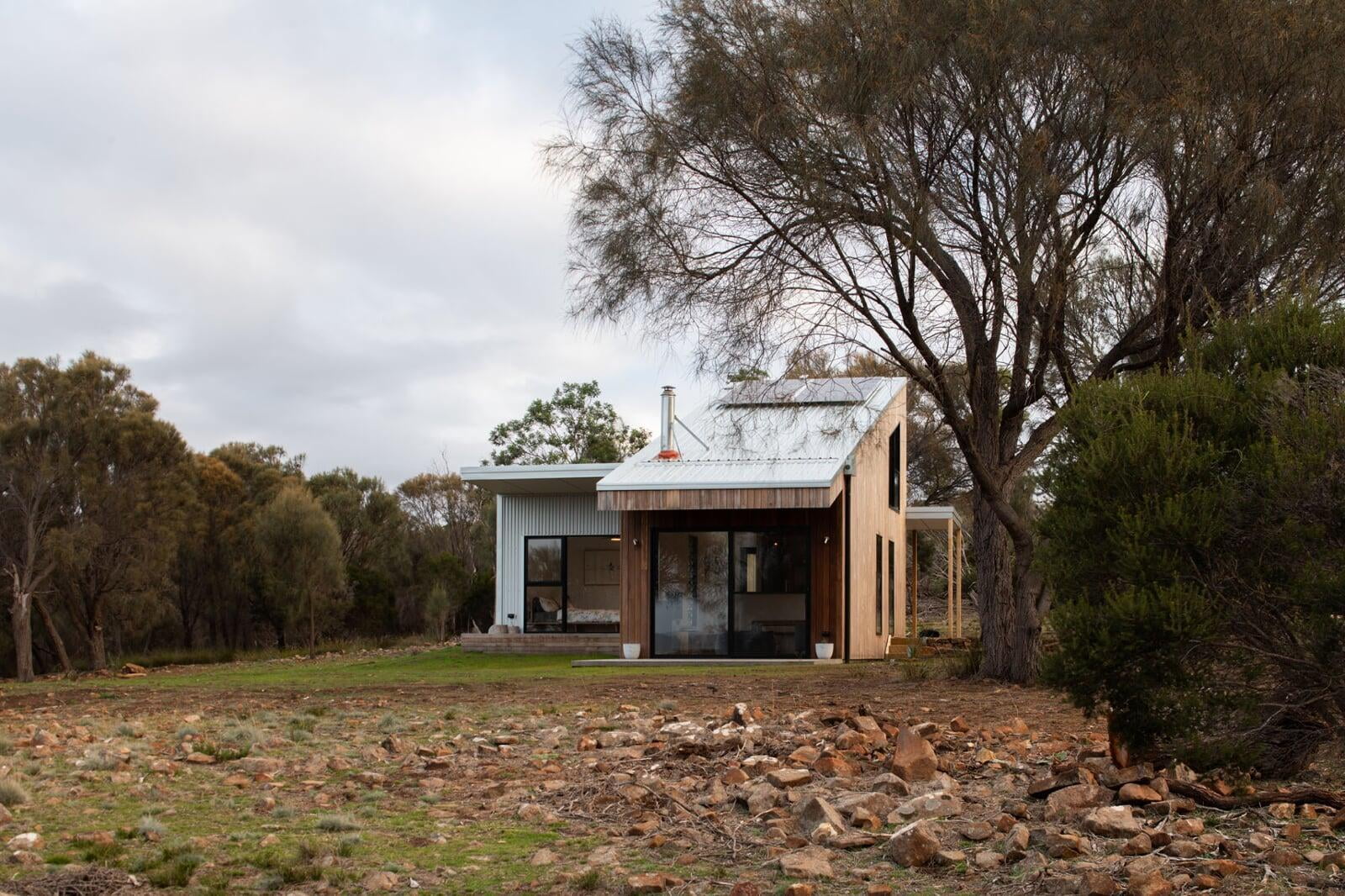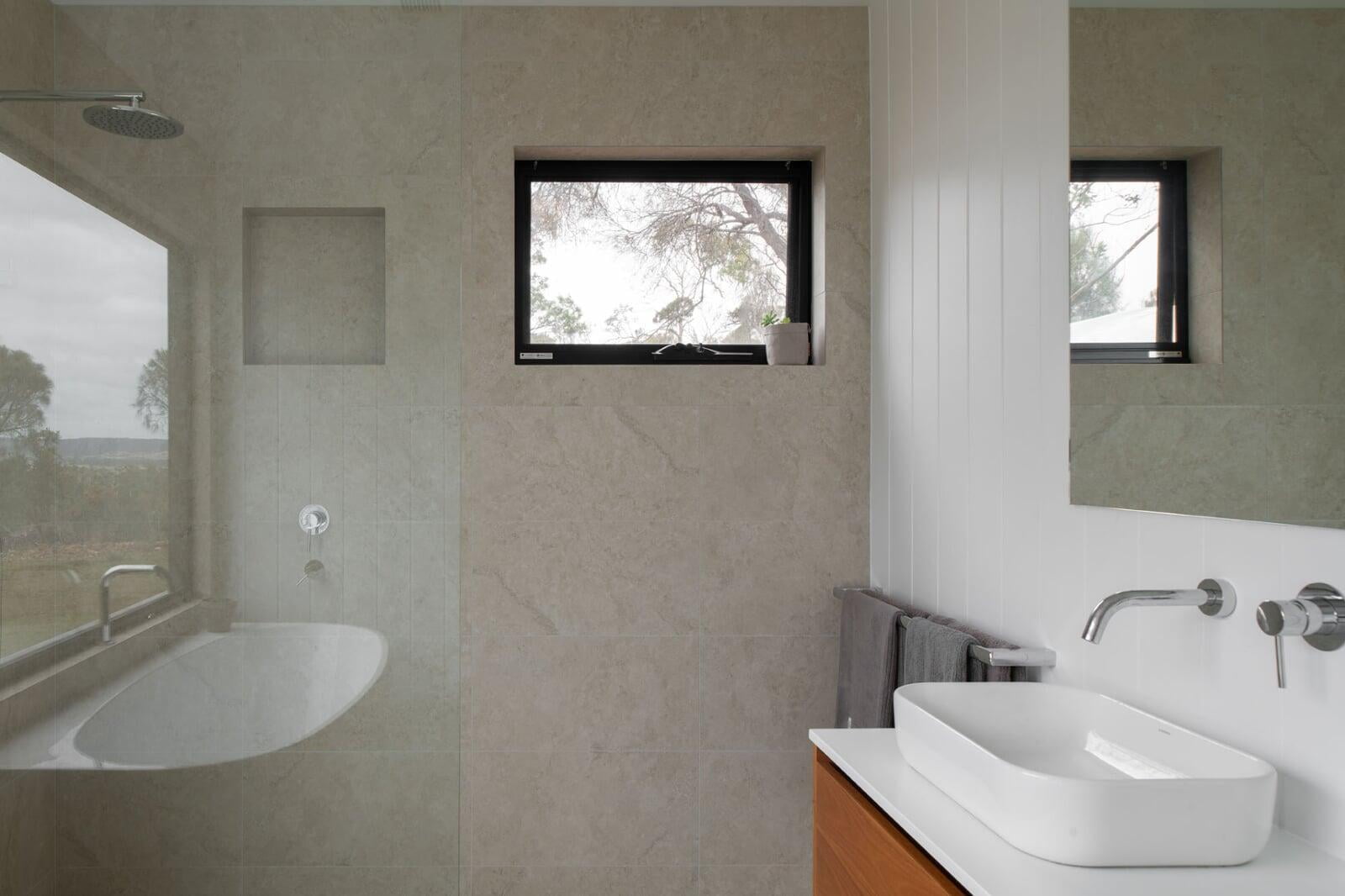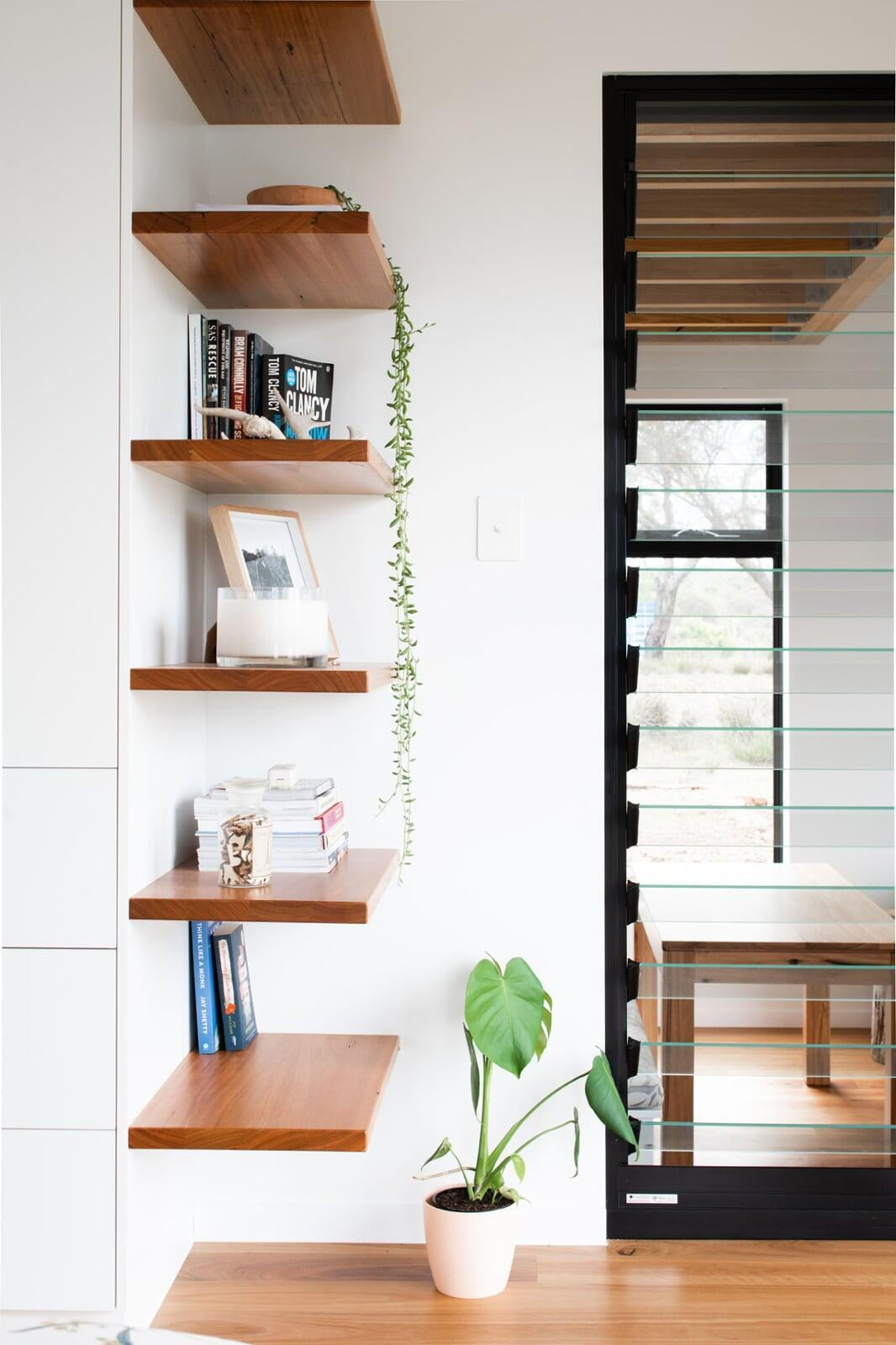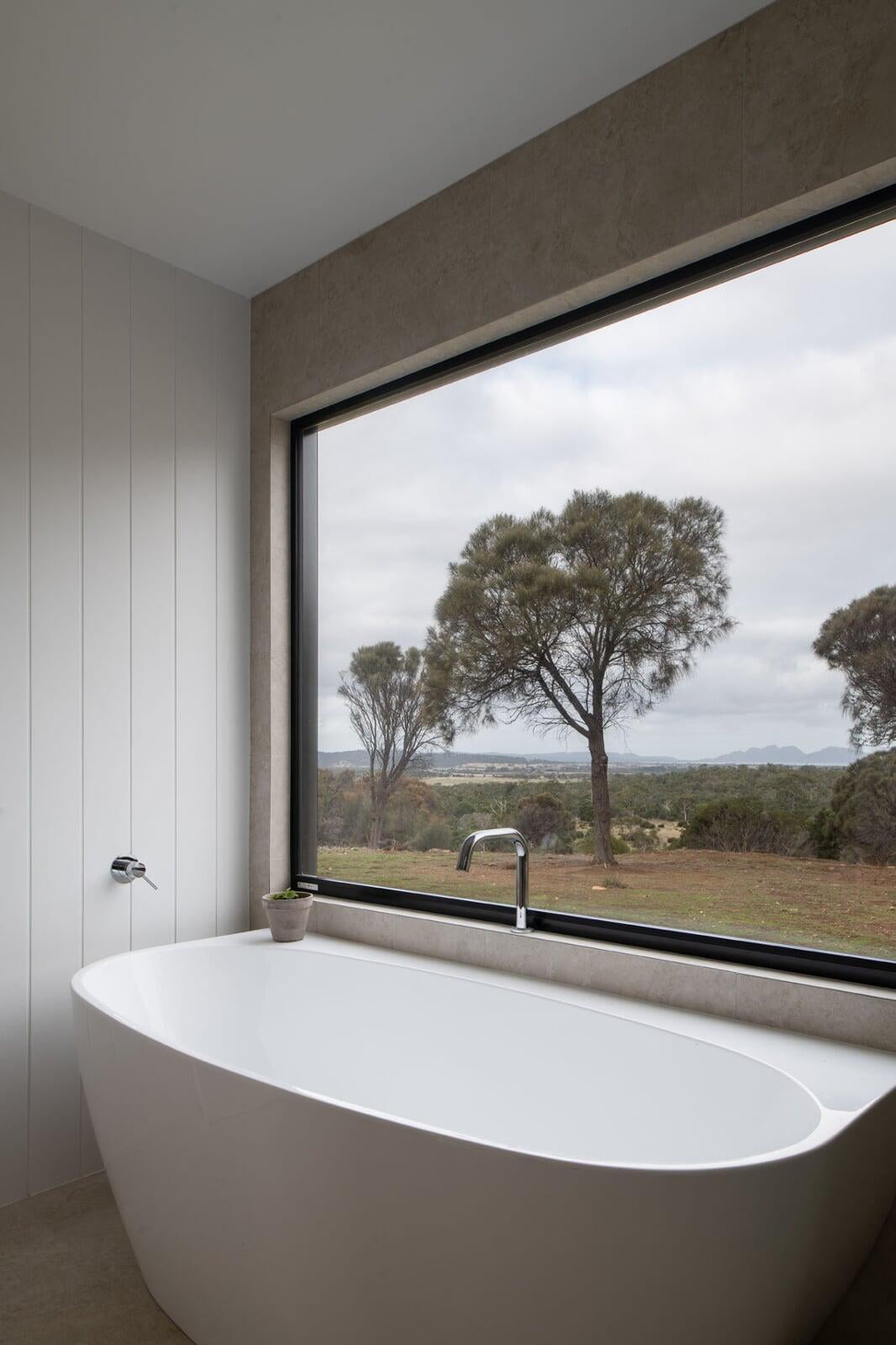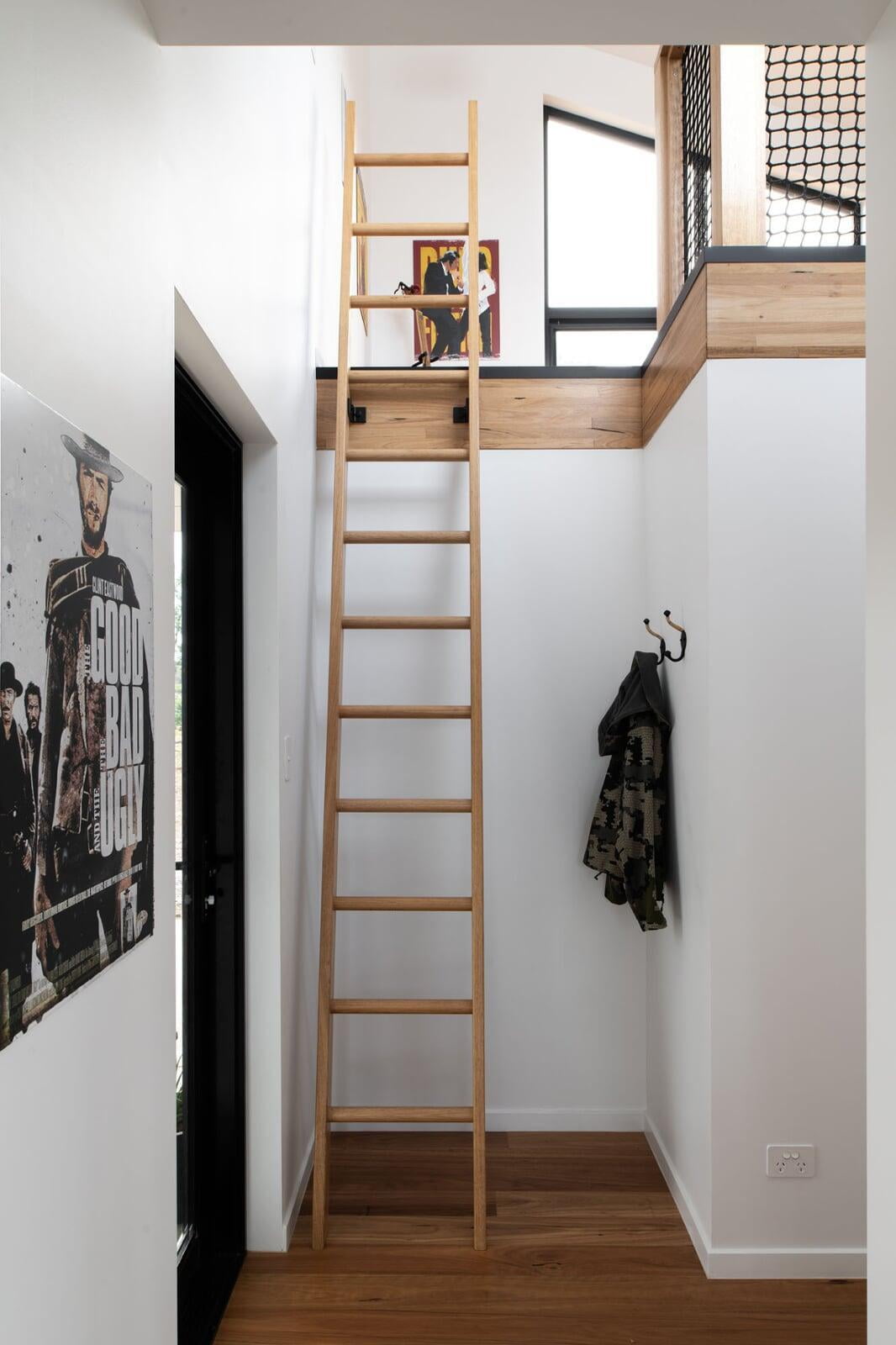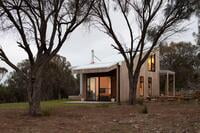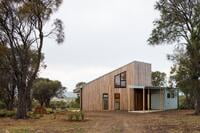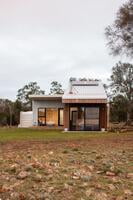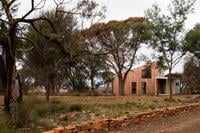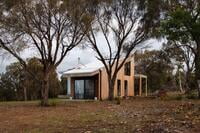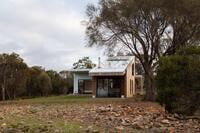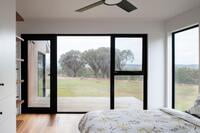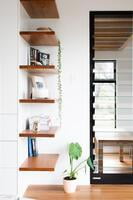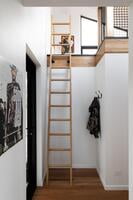 Davies Design & Construction