With the thought and work that has been put into this home along with views of Mount Roland and foothills, all day sun and open, healthy living space, it makes you feel happy when you visit.
I believe it's more than what this home is. It is why this home is and that "why" it's the core of our company and the reason we can create and build the most beautiful homes in Tasmania. Essentially, we can literally create dreams; we quantify them. We make the abstract concrete and give form to the conceptual. An idea gets drawn and becomes something visual; we craft it into something tangible.
The construction was fun and we all loved seeing the design take shape. We started the site excavation just as the rain started and had the challenge of constructing the footings and slab through one of the wettest Tasmanian winters I can remember. Once the suspended/cantilevered slab was poured, we had to let it cure for 1 month and then the concrete polisher spent 1 month on before we could start the framing. We then had to build the entire home on a finished floor surface.
The silver top ash cladding was sourced from the mainland with a specific radial board and batten profile. It was selected to take on qualities from the surrounding along with galvanized iron cladding.

Inside, the Tasmanian oak panel in every room gives the home a sophisticated warmth and has been executed perfectly. One of the main features of the home is the functional yet elegant kitchen.
Each internal door frame was fitting before the plaster so the troweled in detail could be done, every trade had to be extra vigilant of damage to the floor and door frames throughout the build.
This home is a masterpiece and working with clients such as Melinda and getting feedback like the below quote, is why we love our jobs.
"We are ecstatic with the end result and will always be grateful to Davies Design & Construction for giving us our beautiful new home." - Melinda.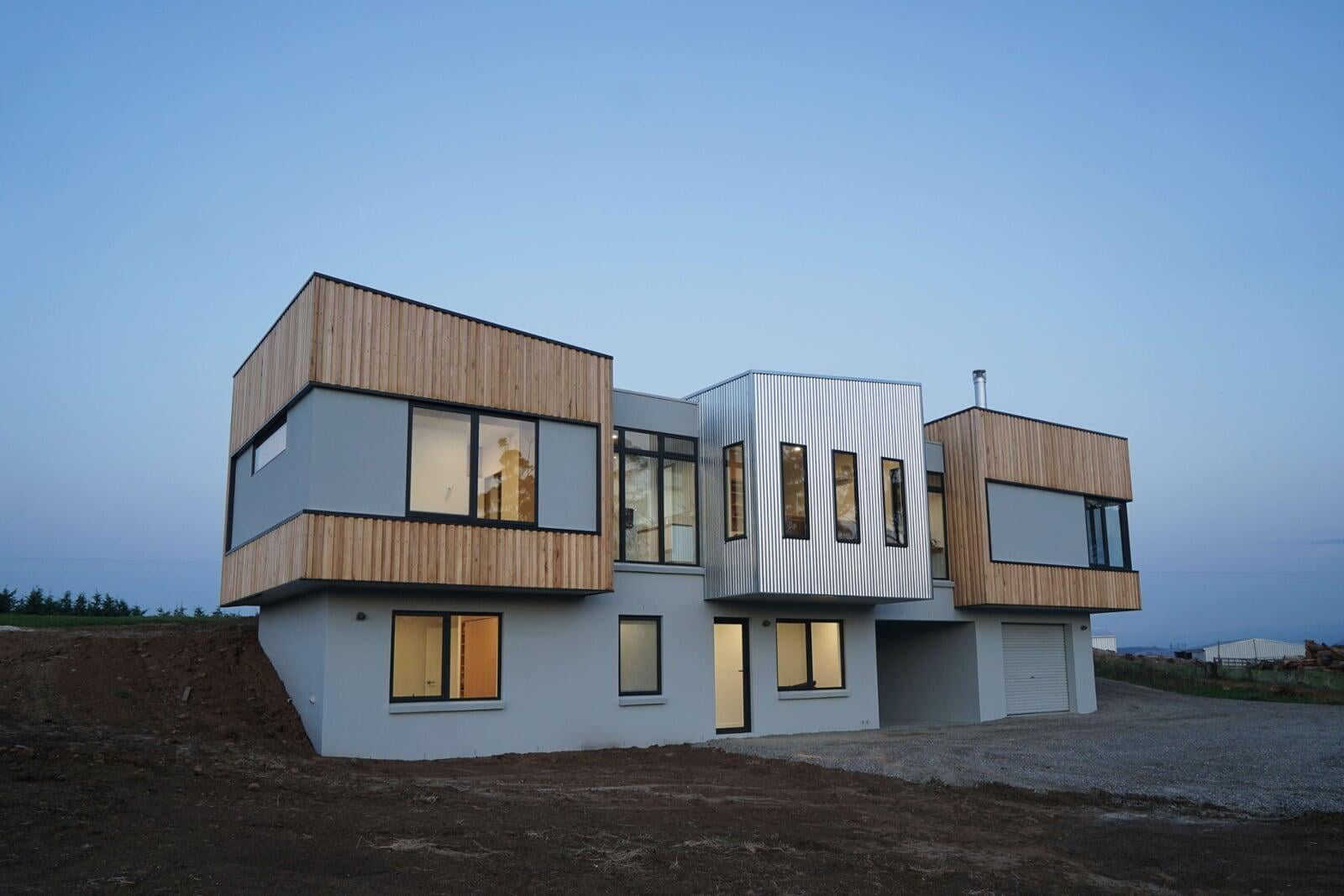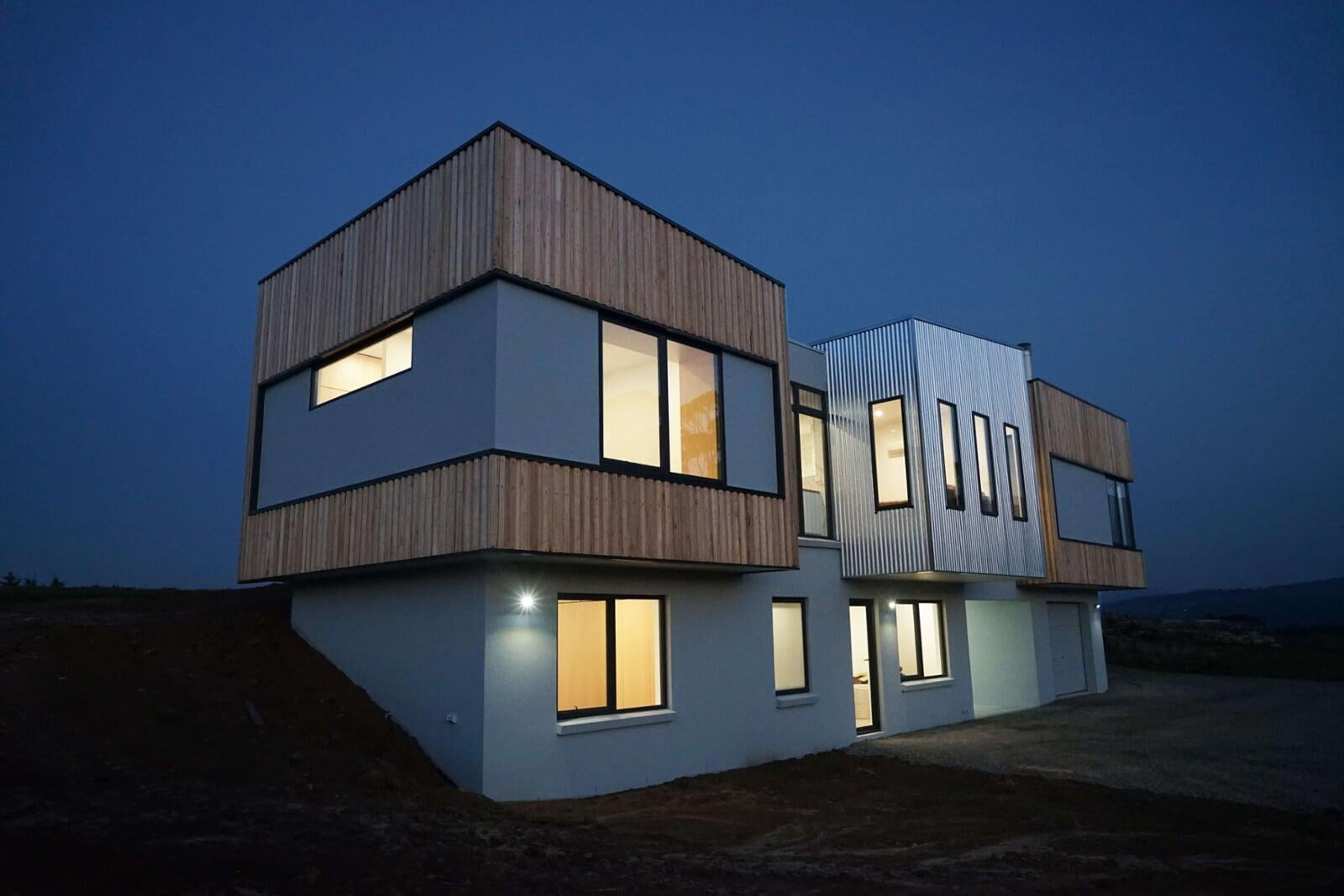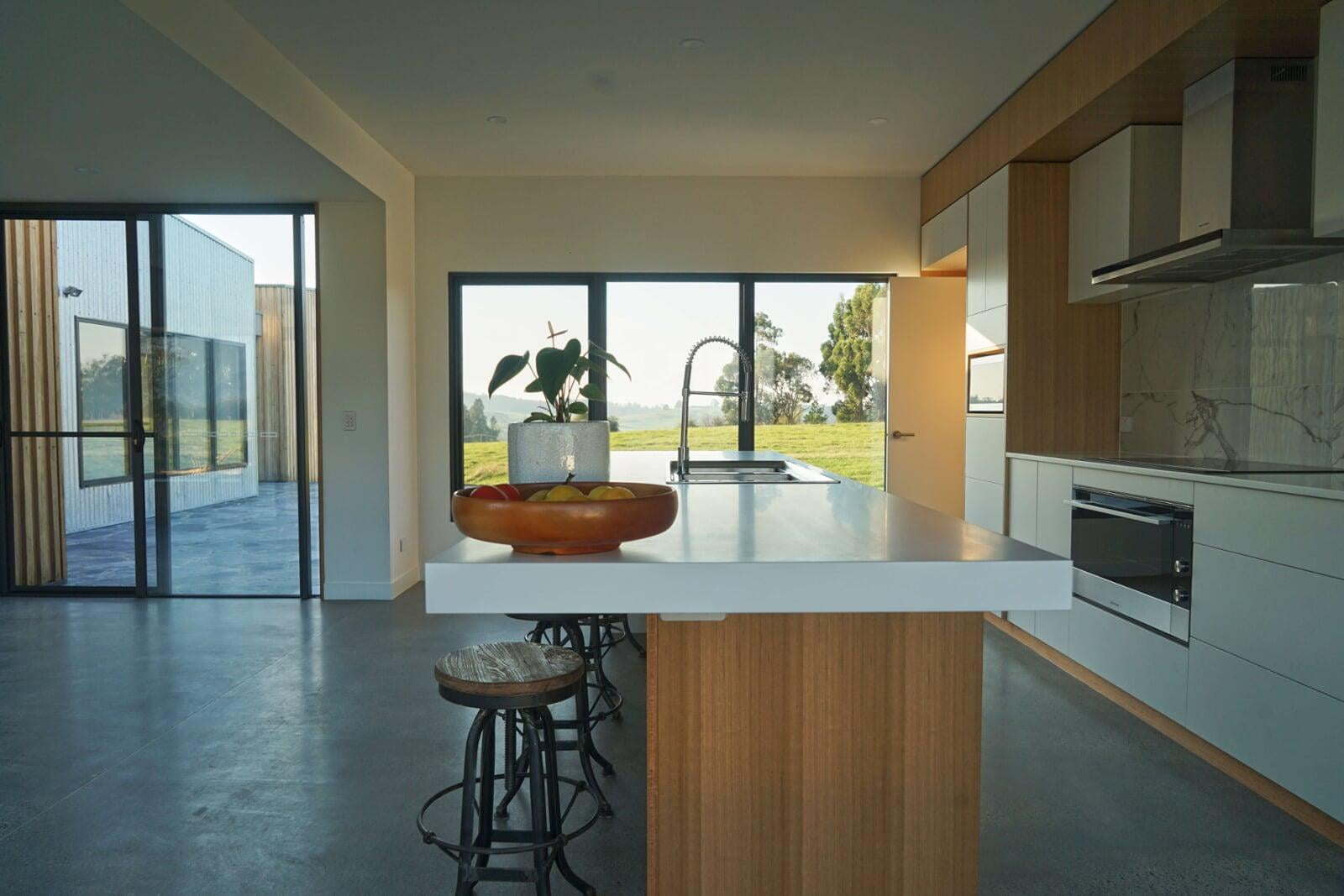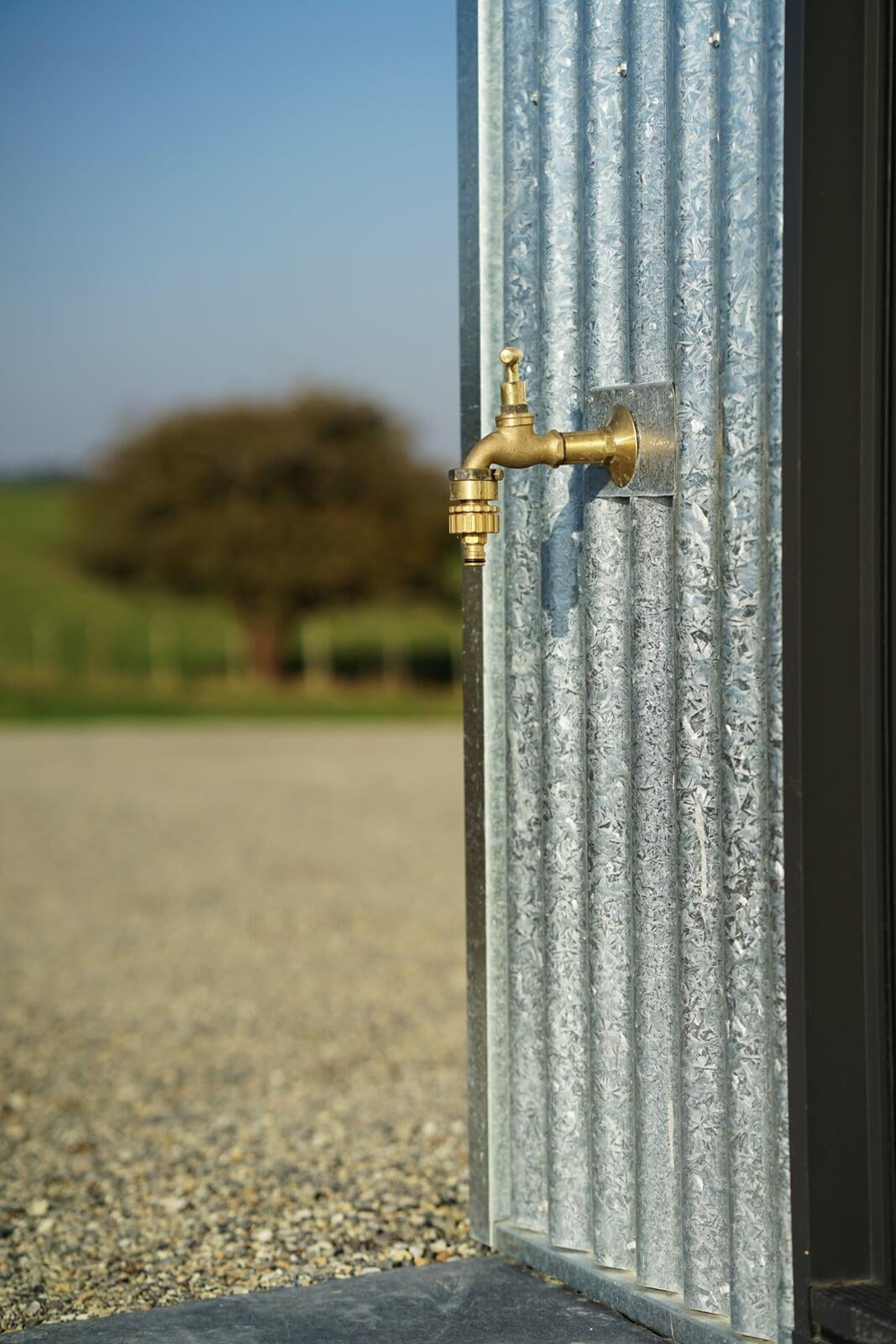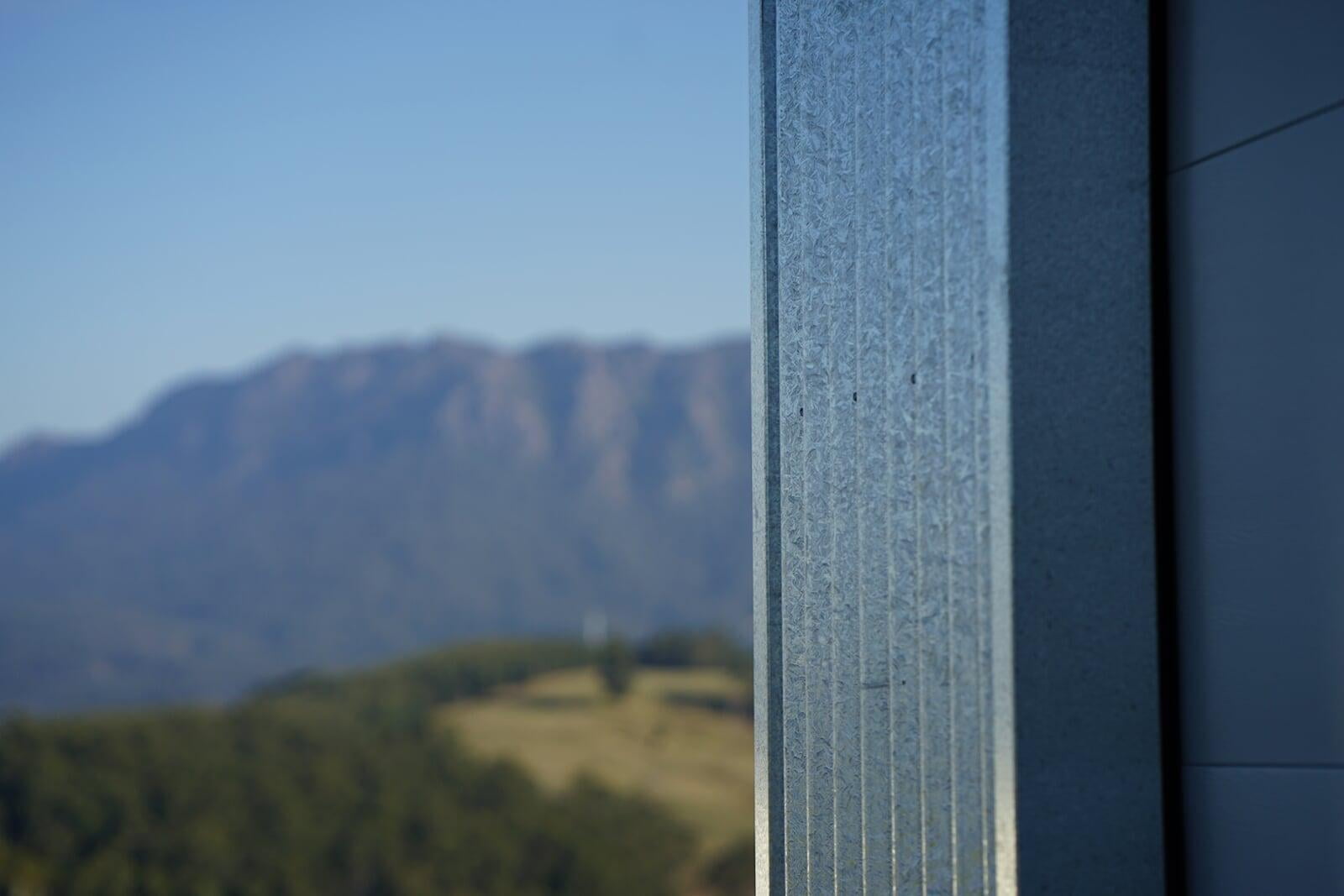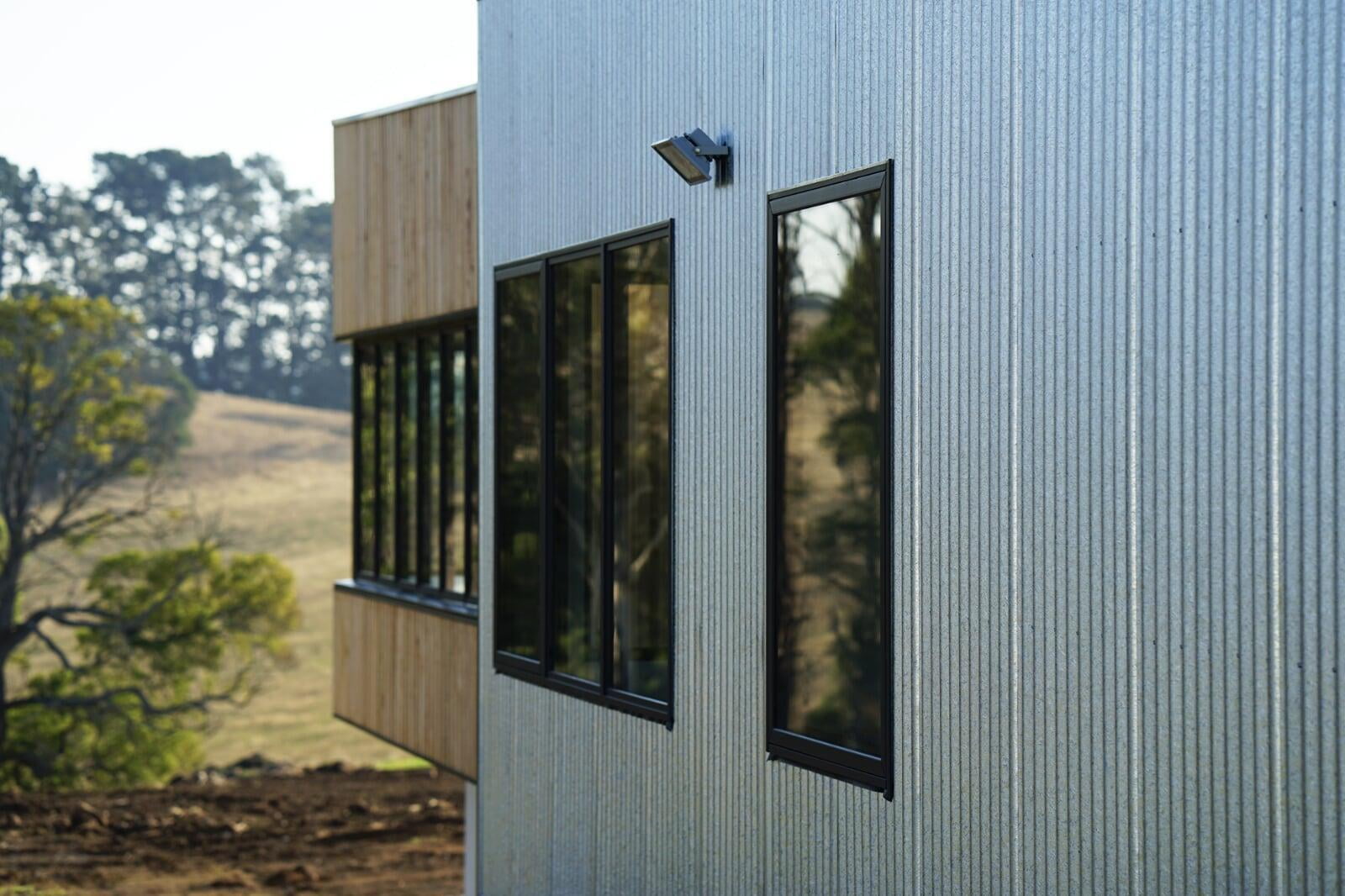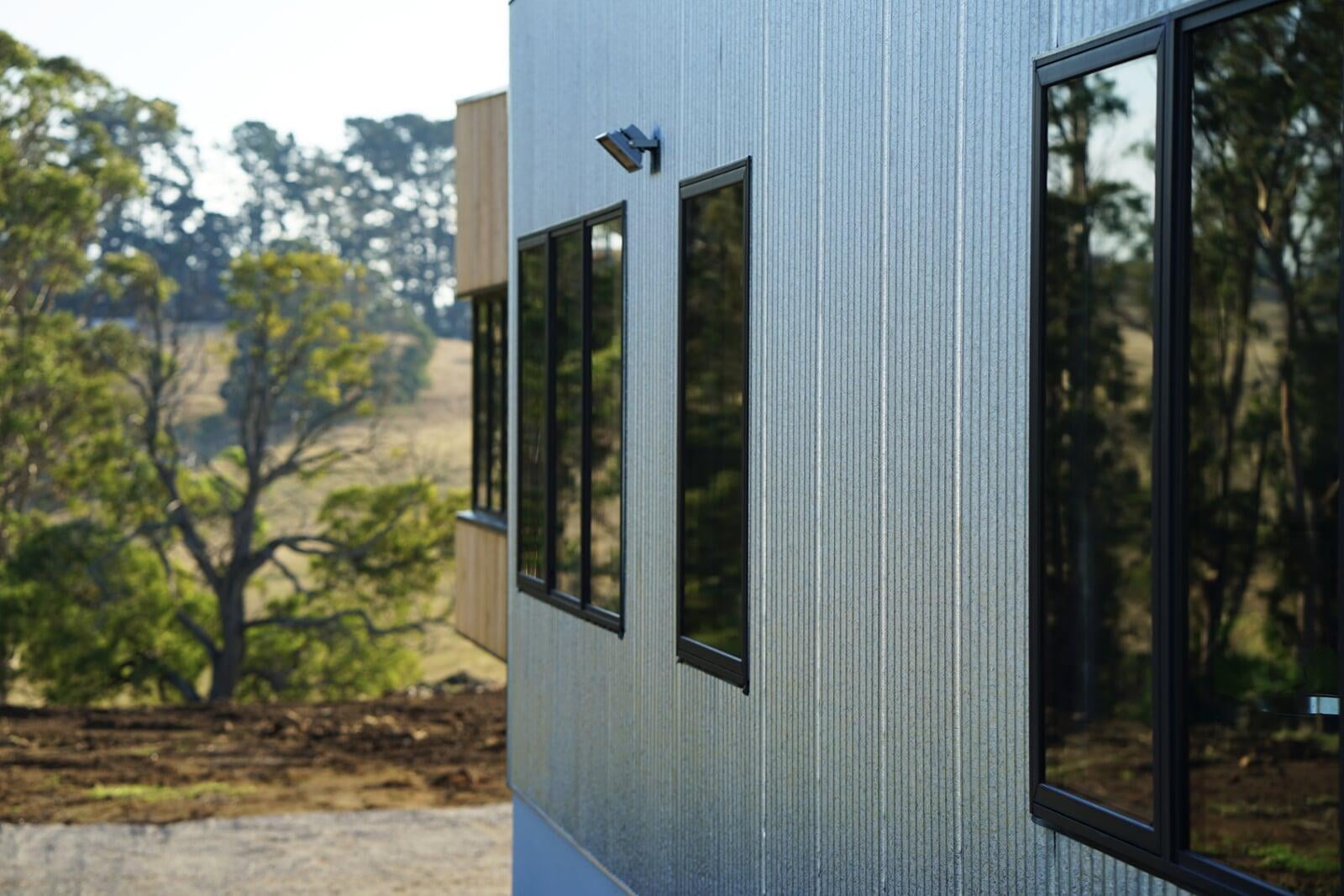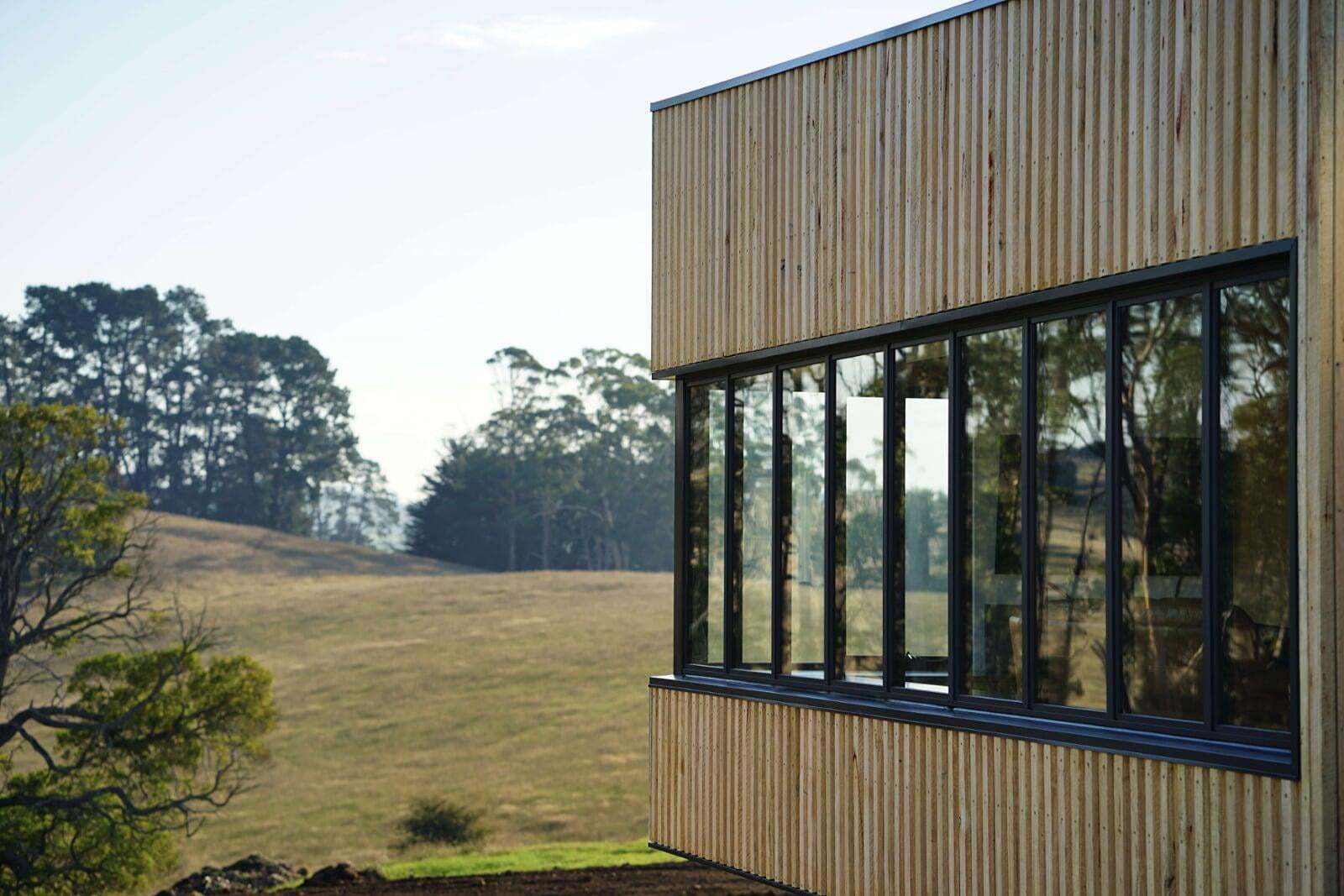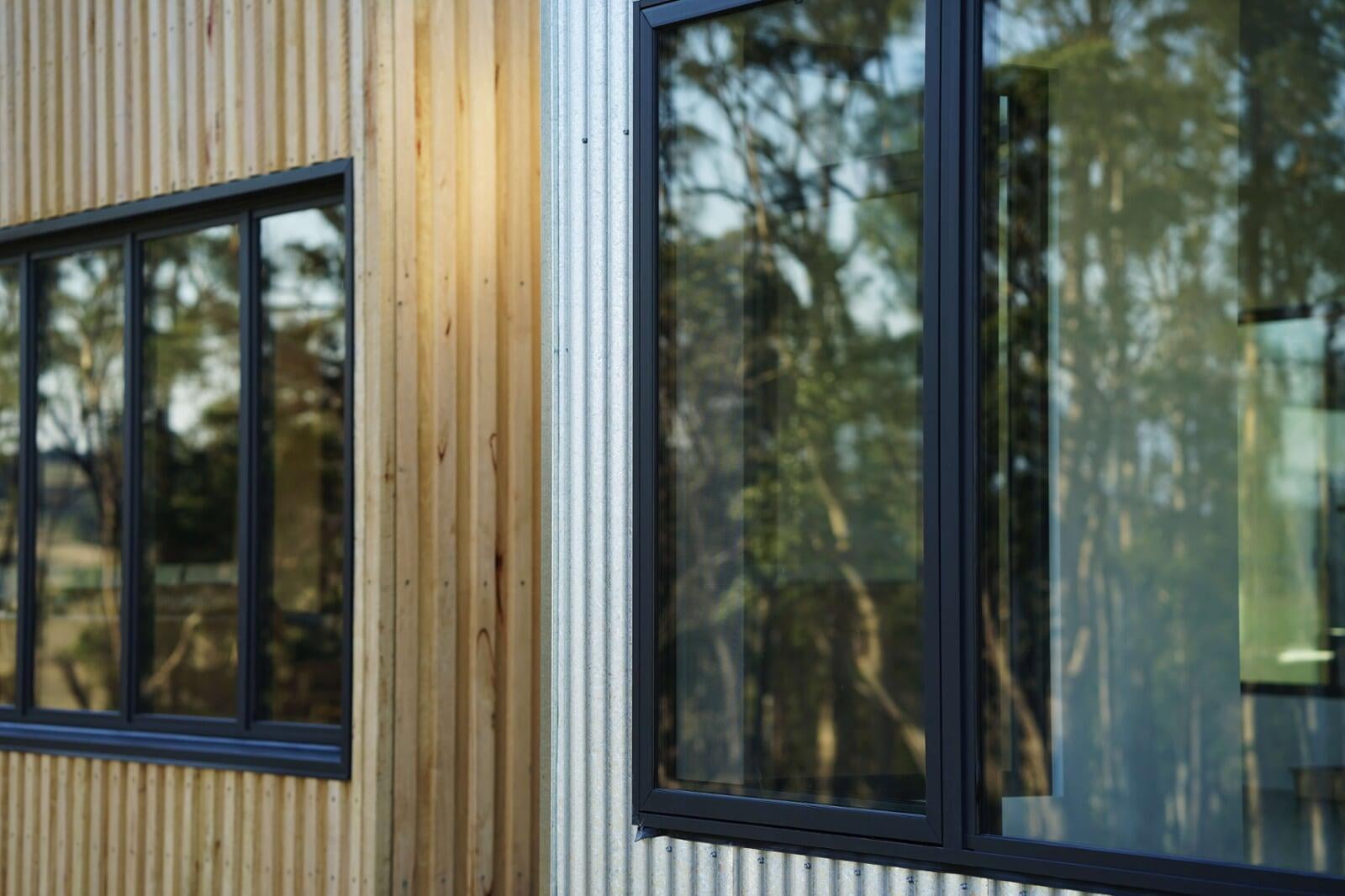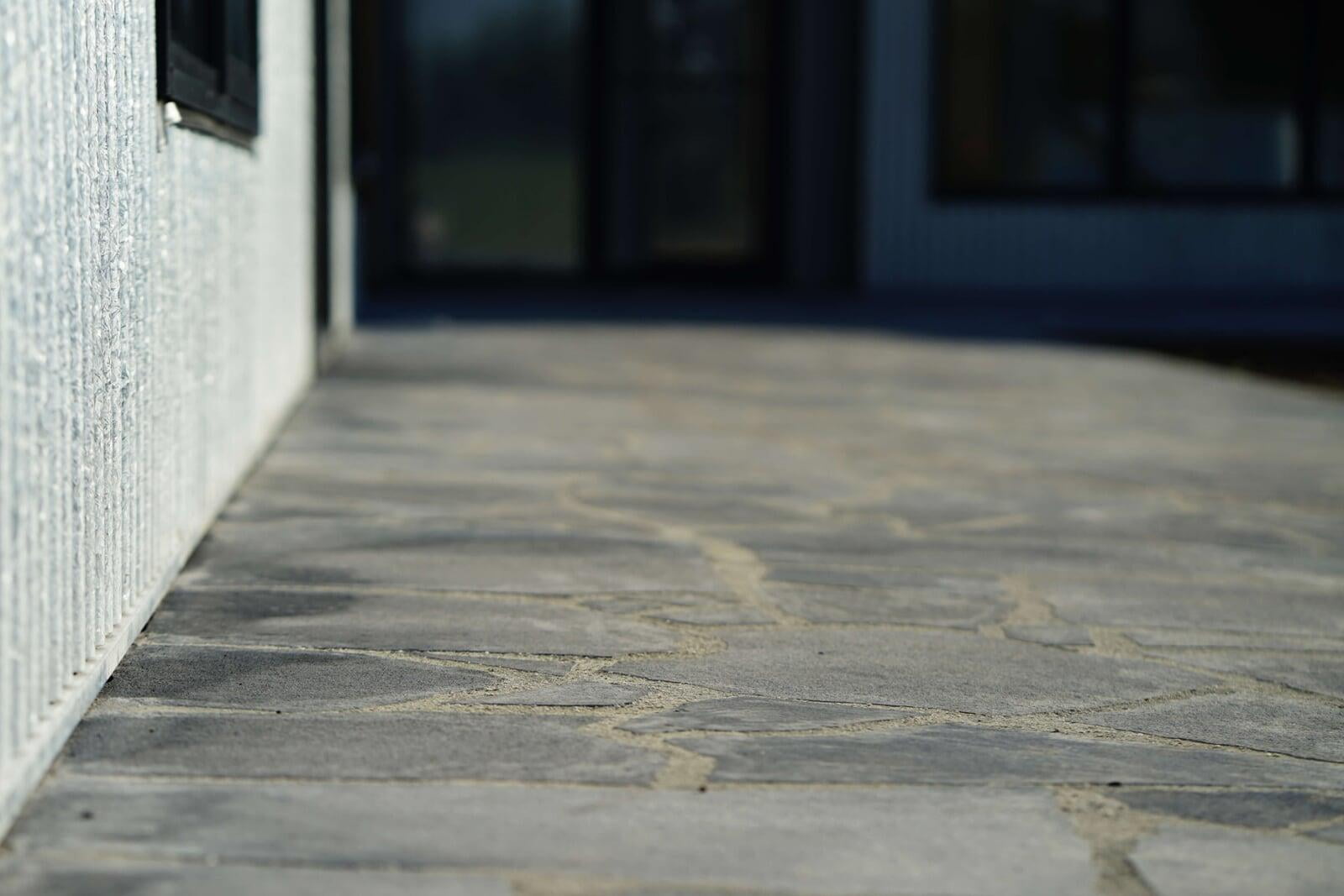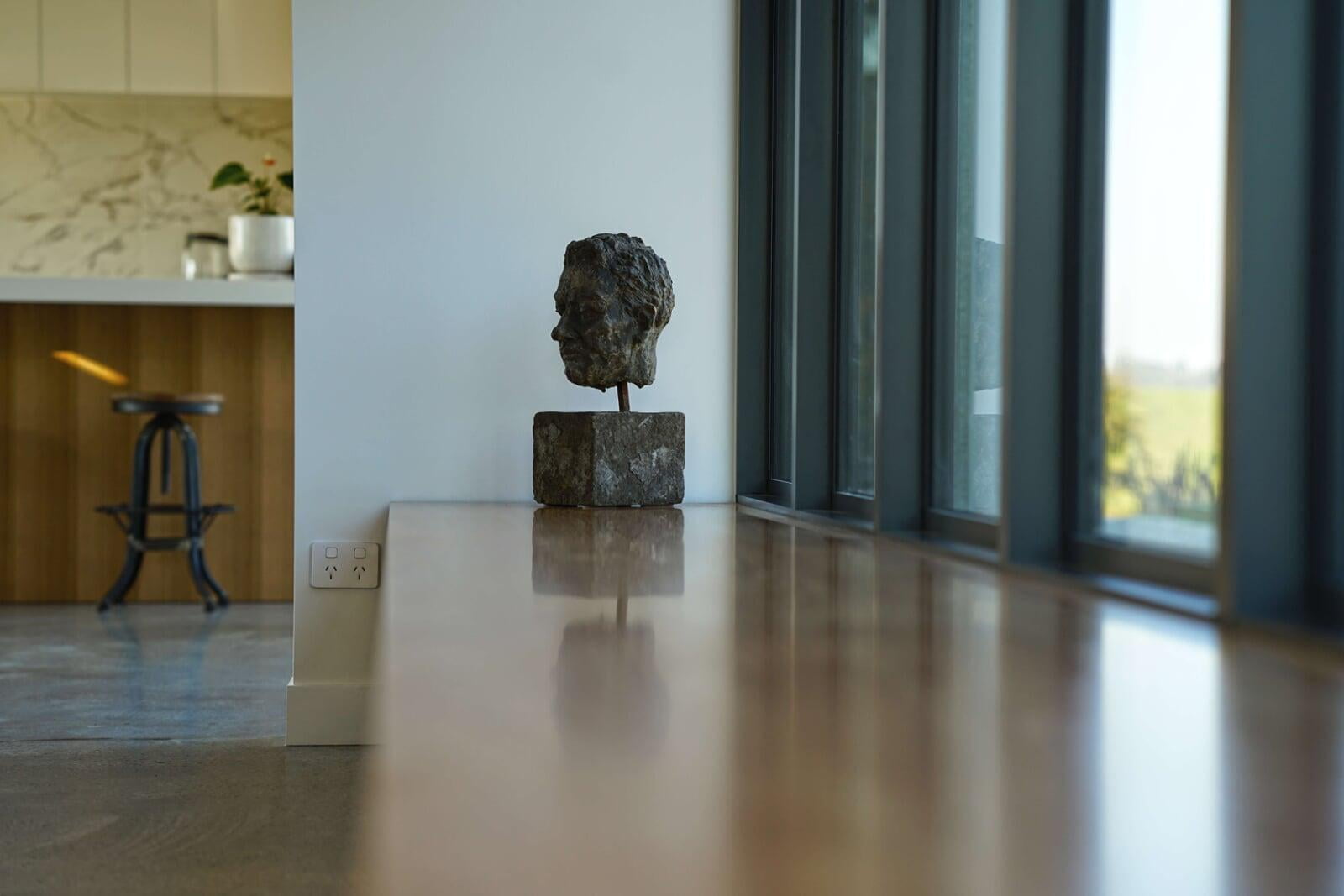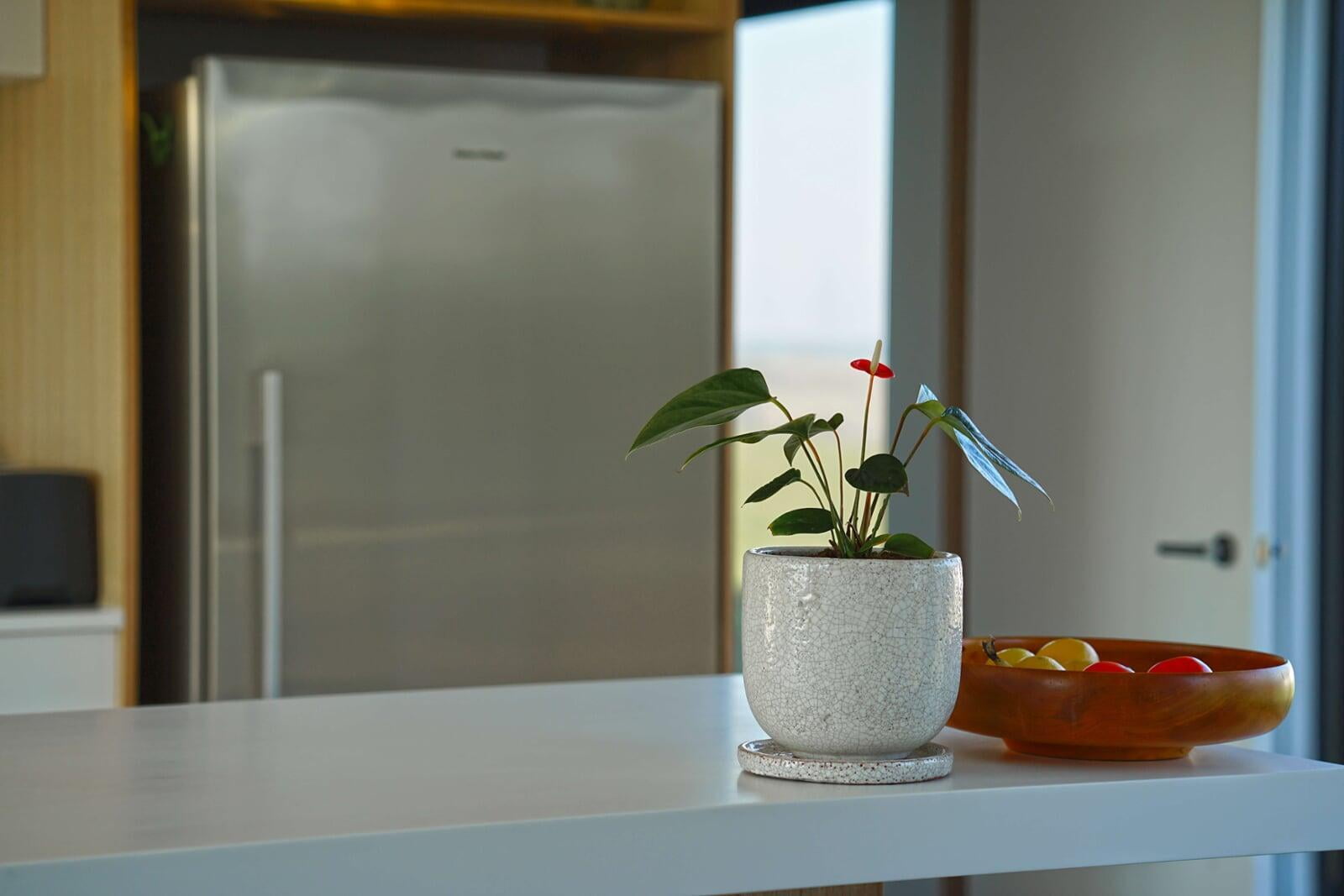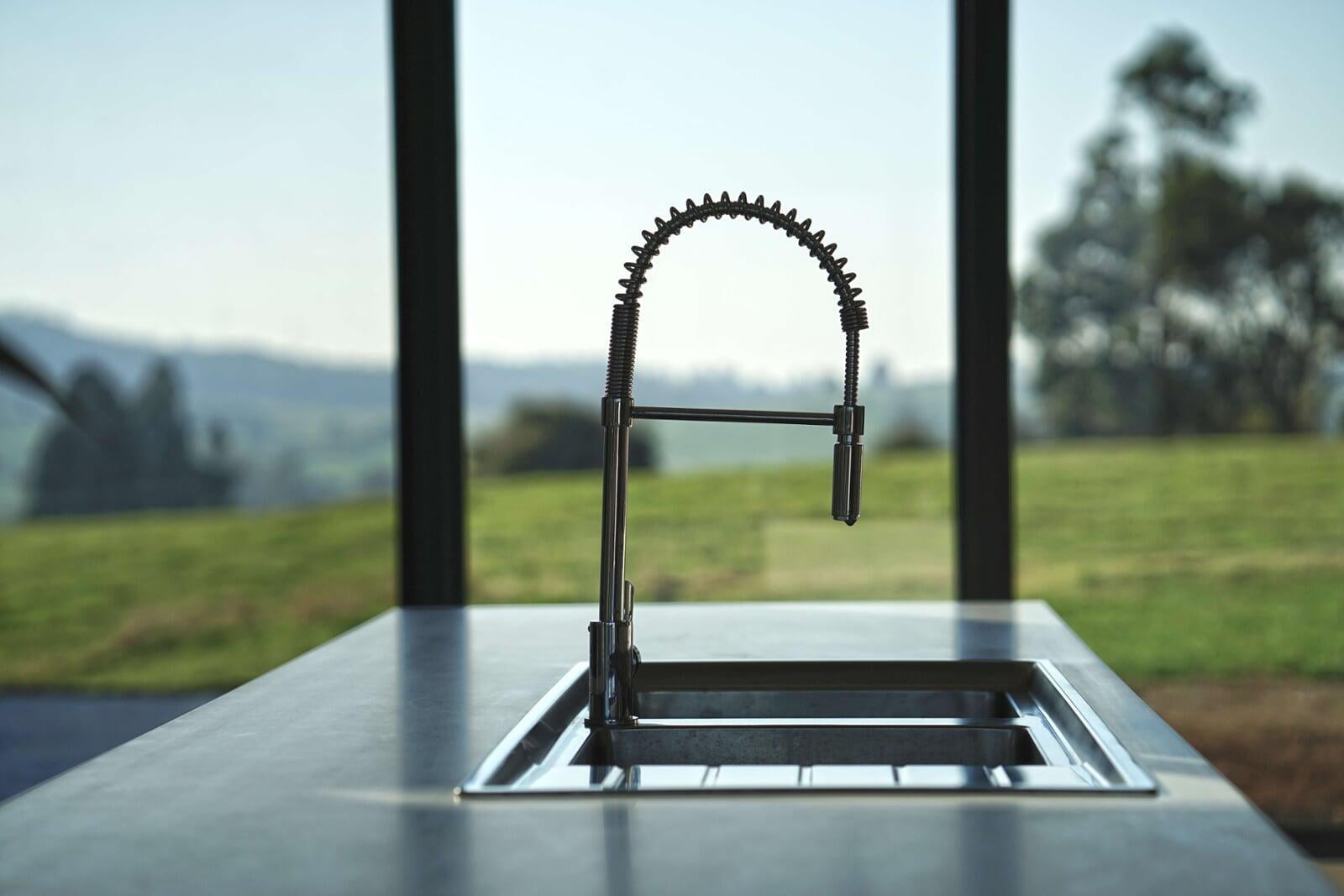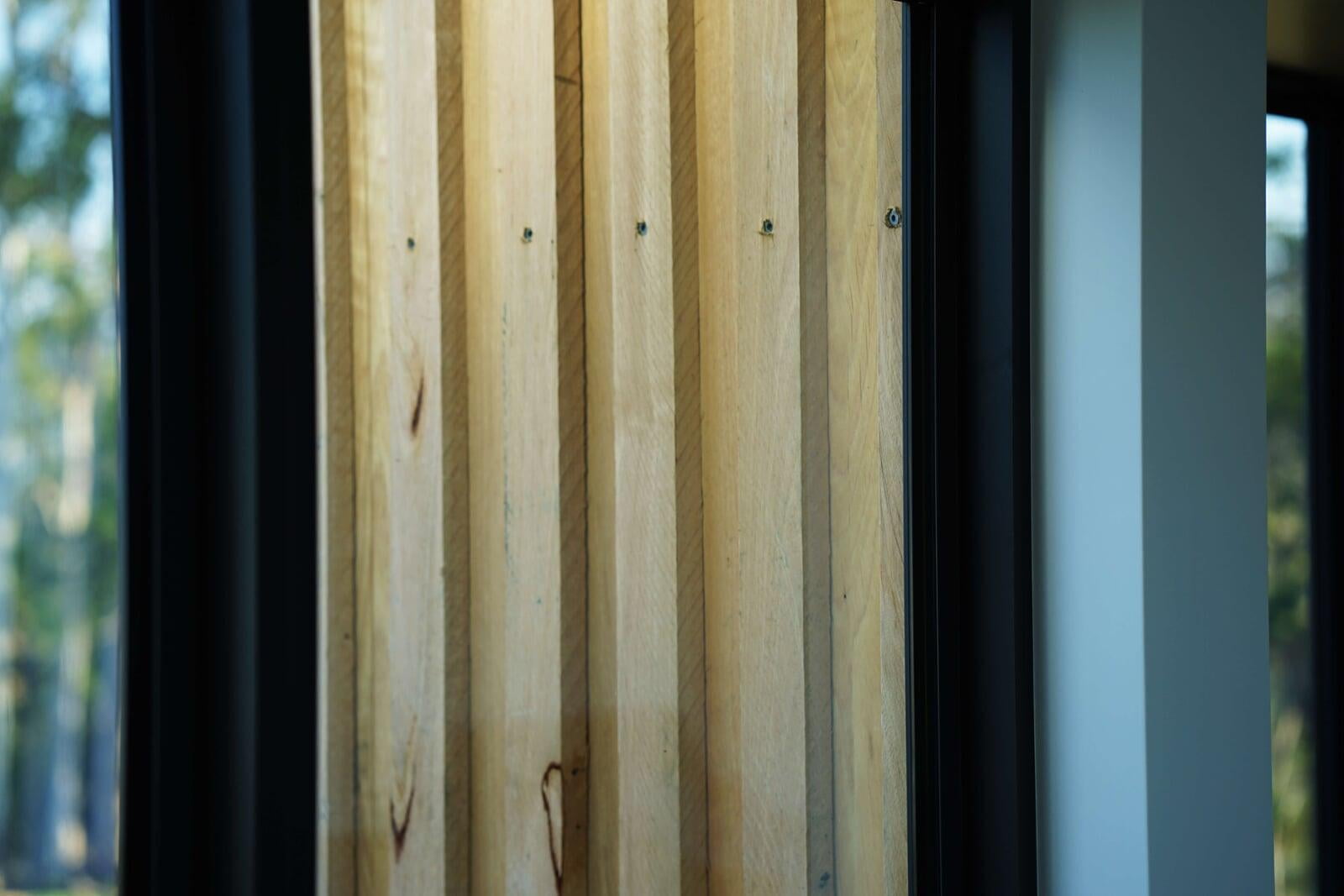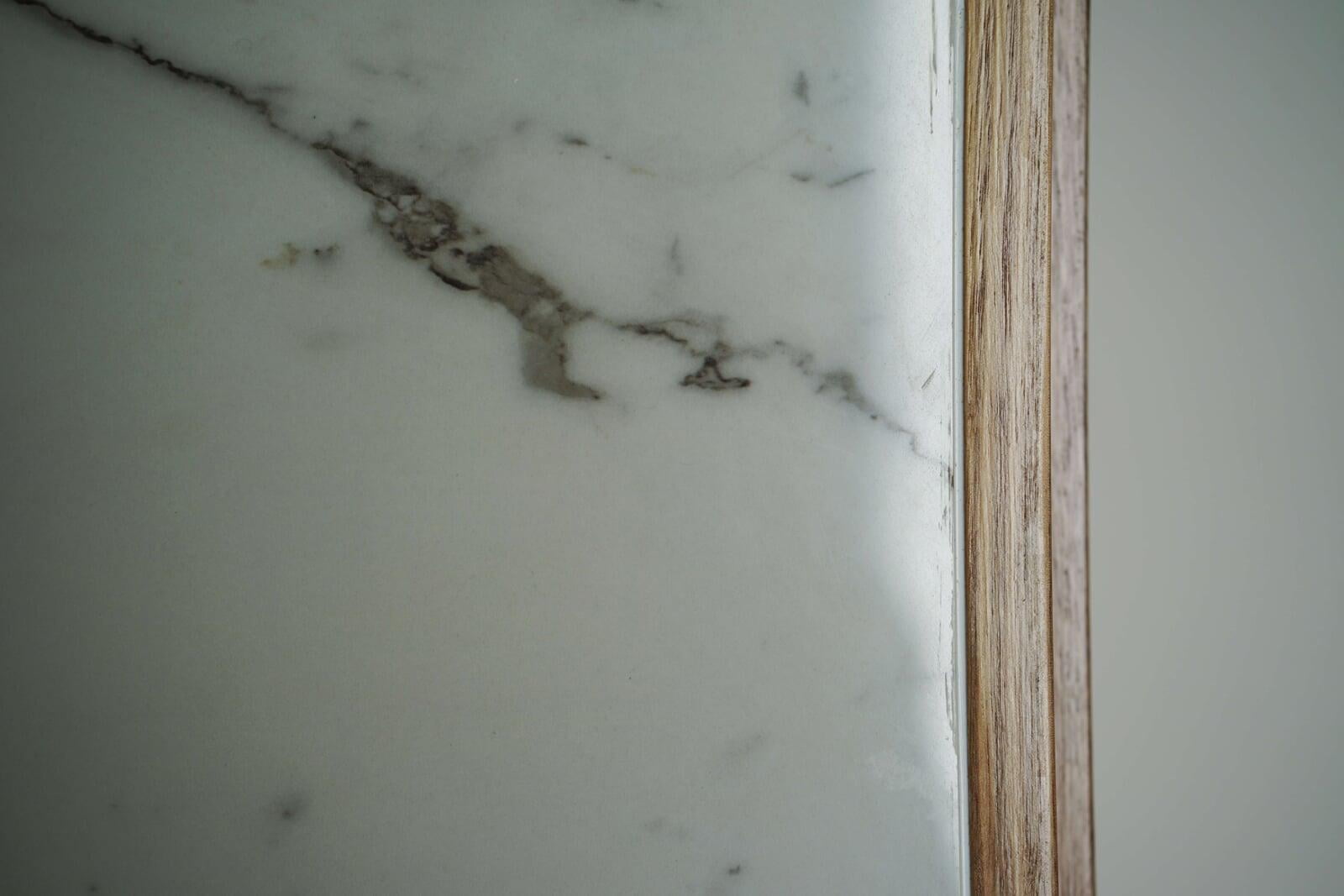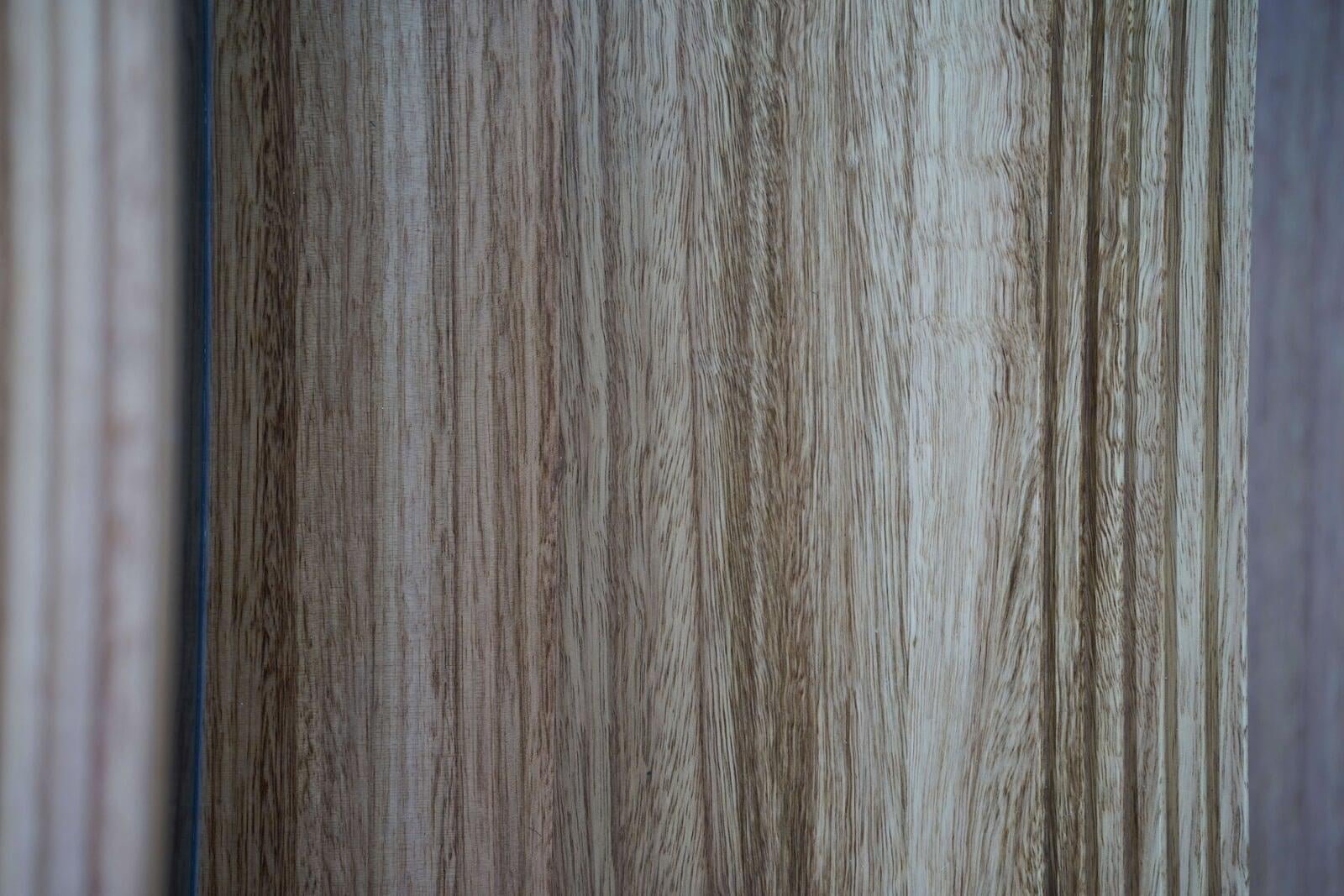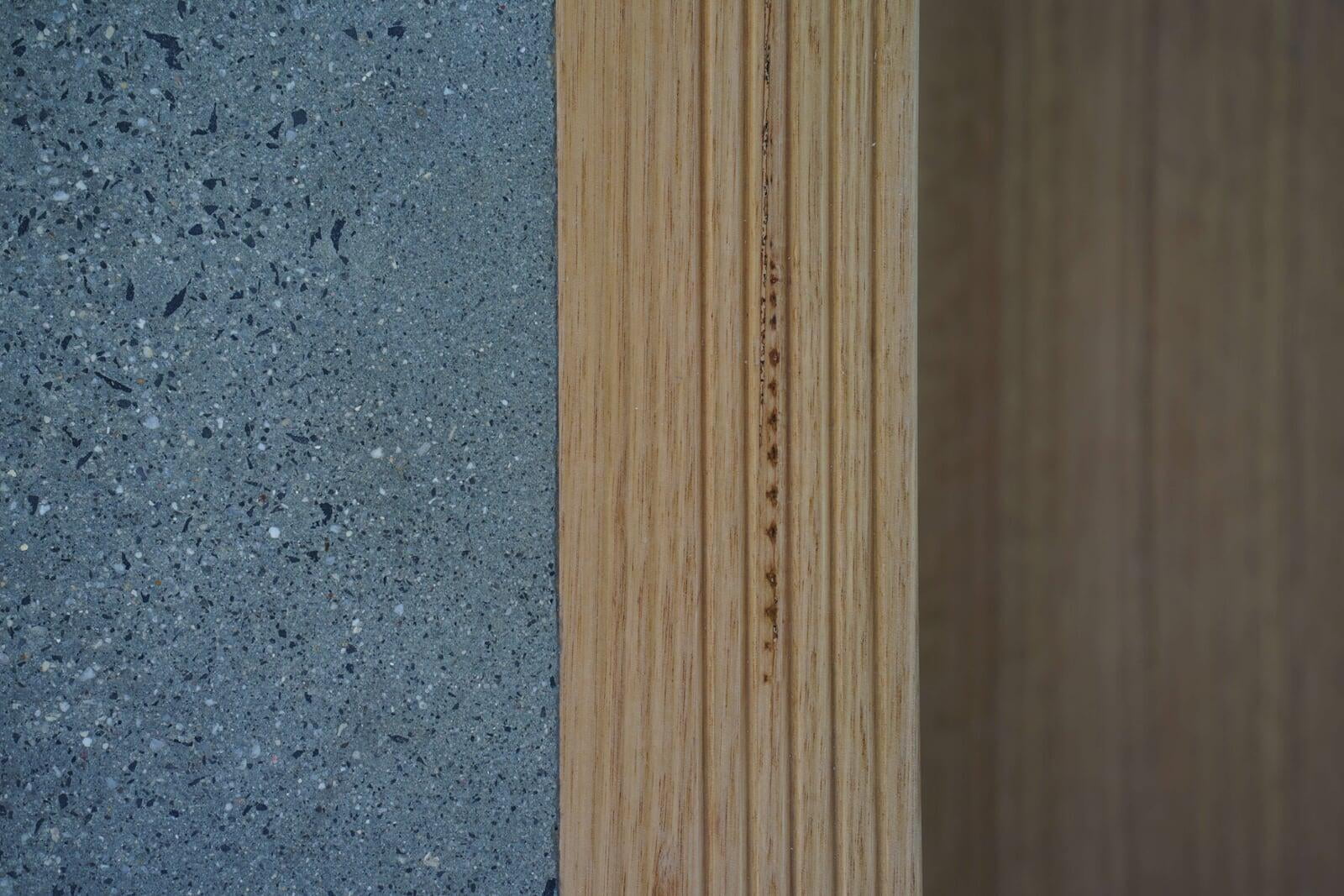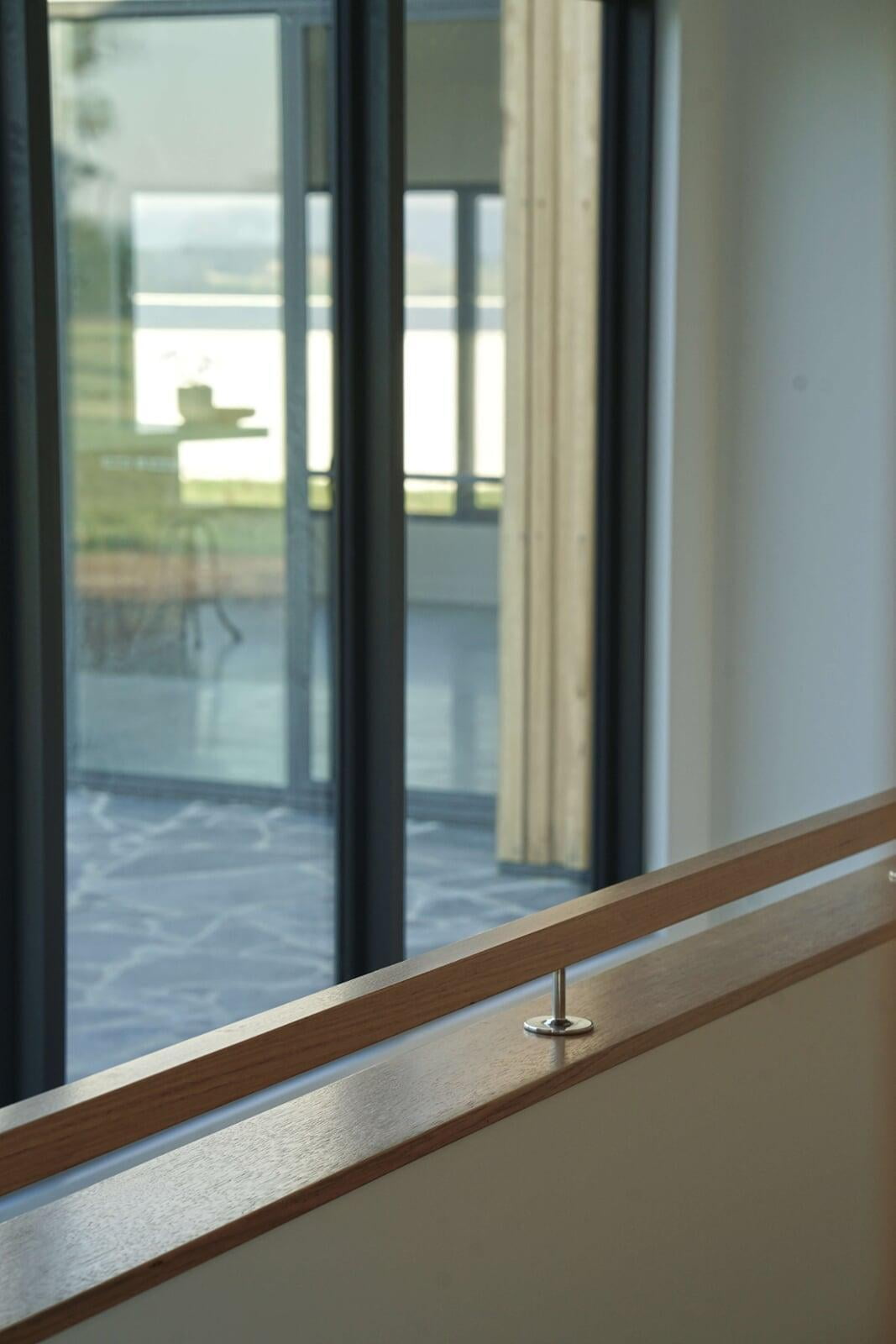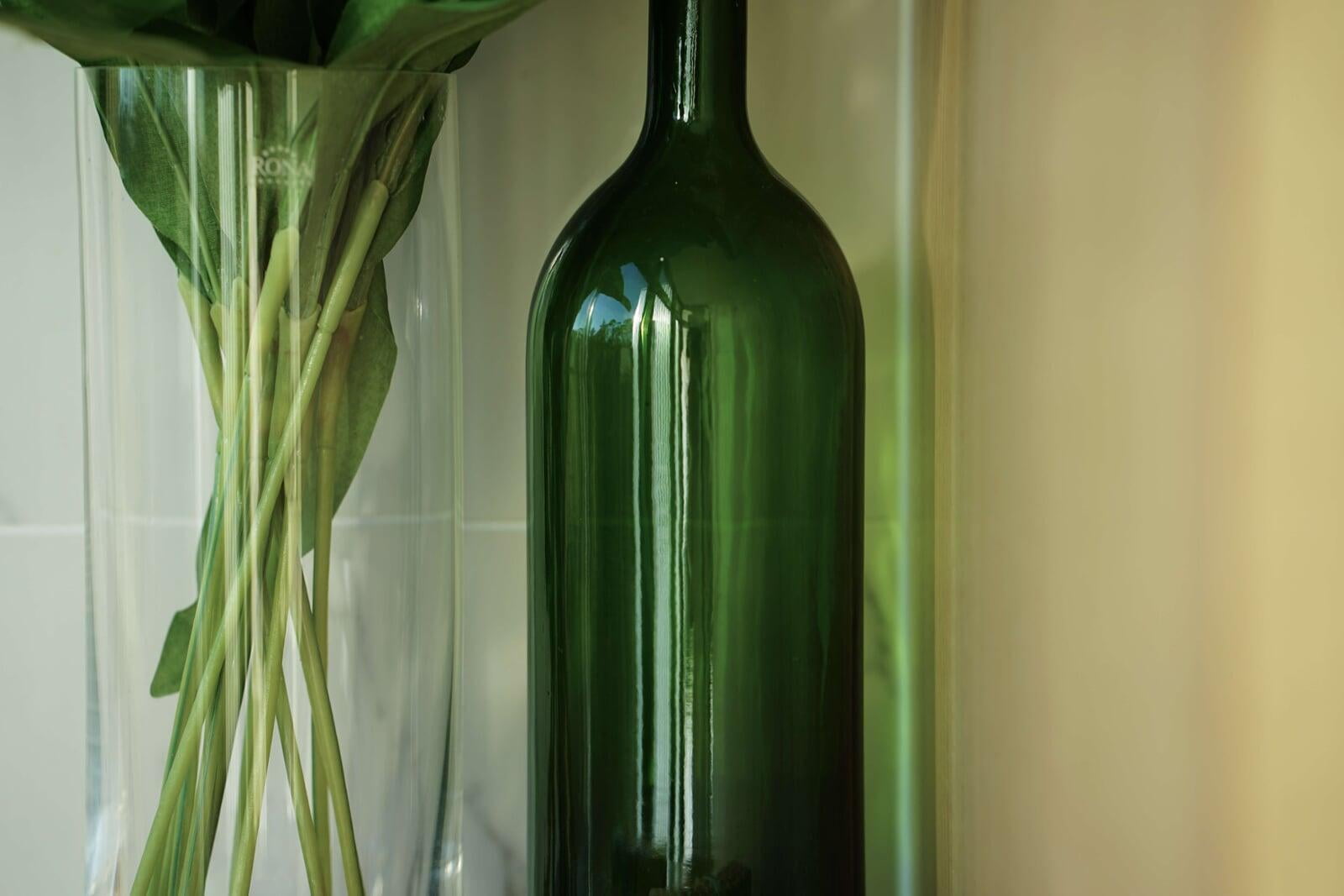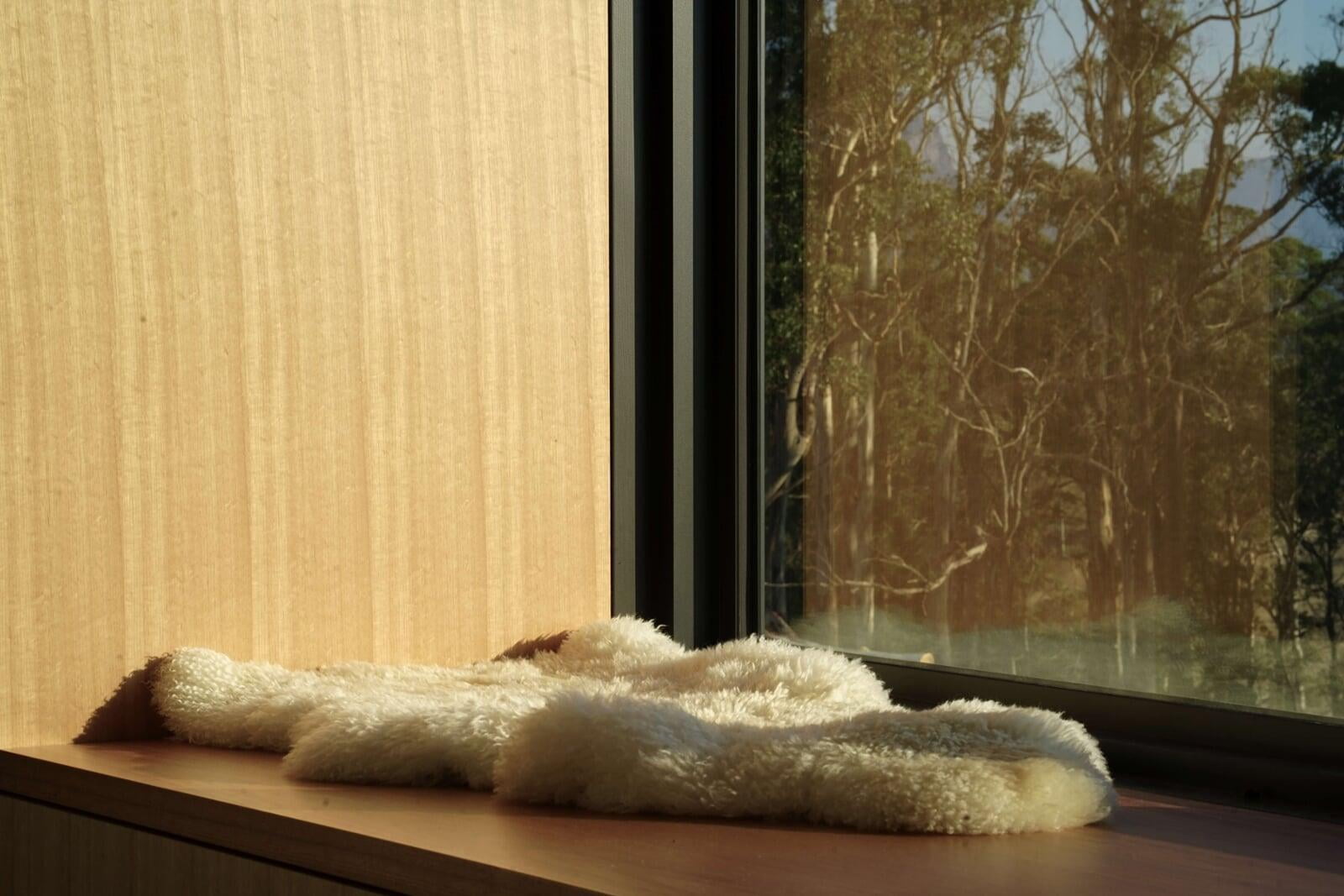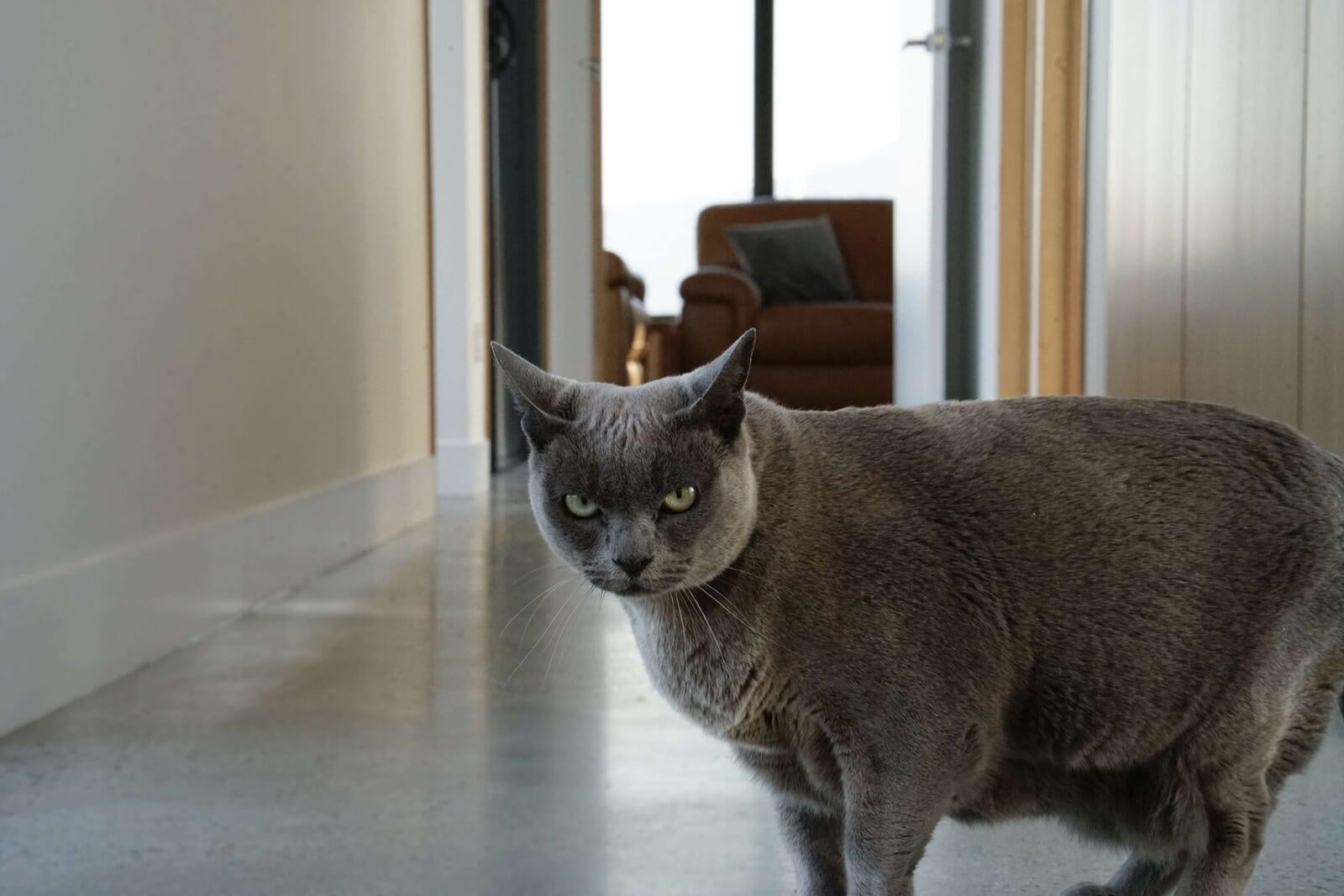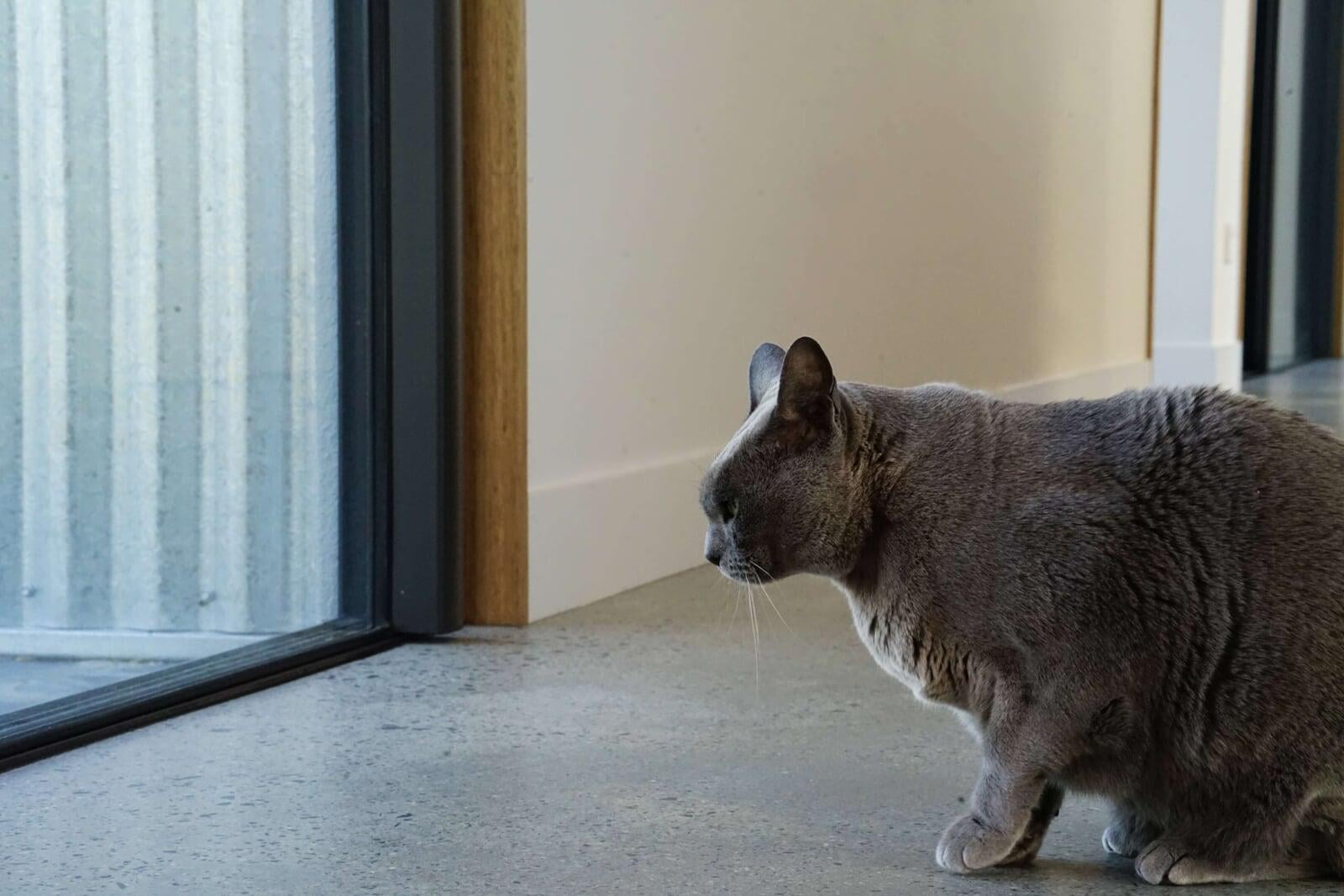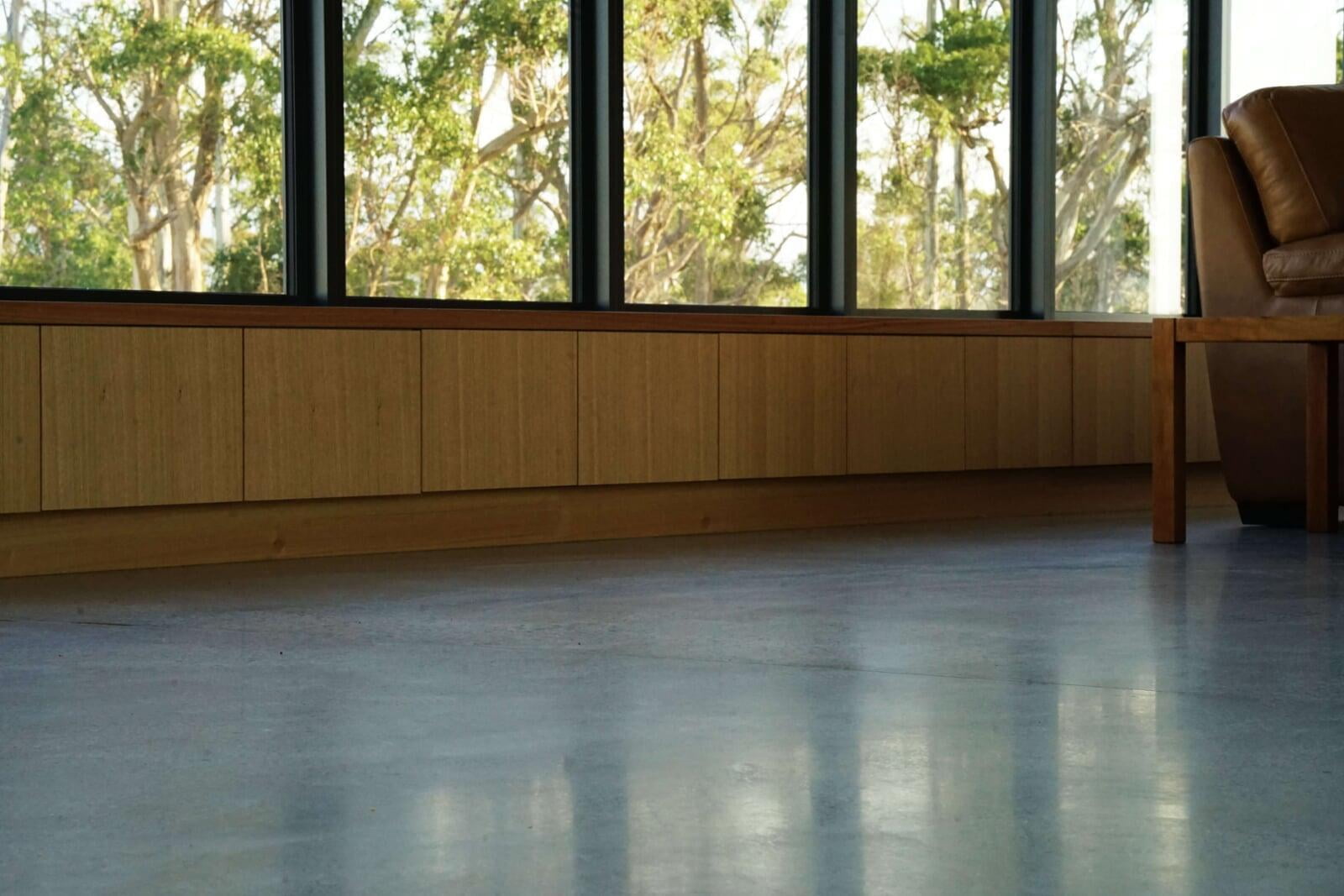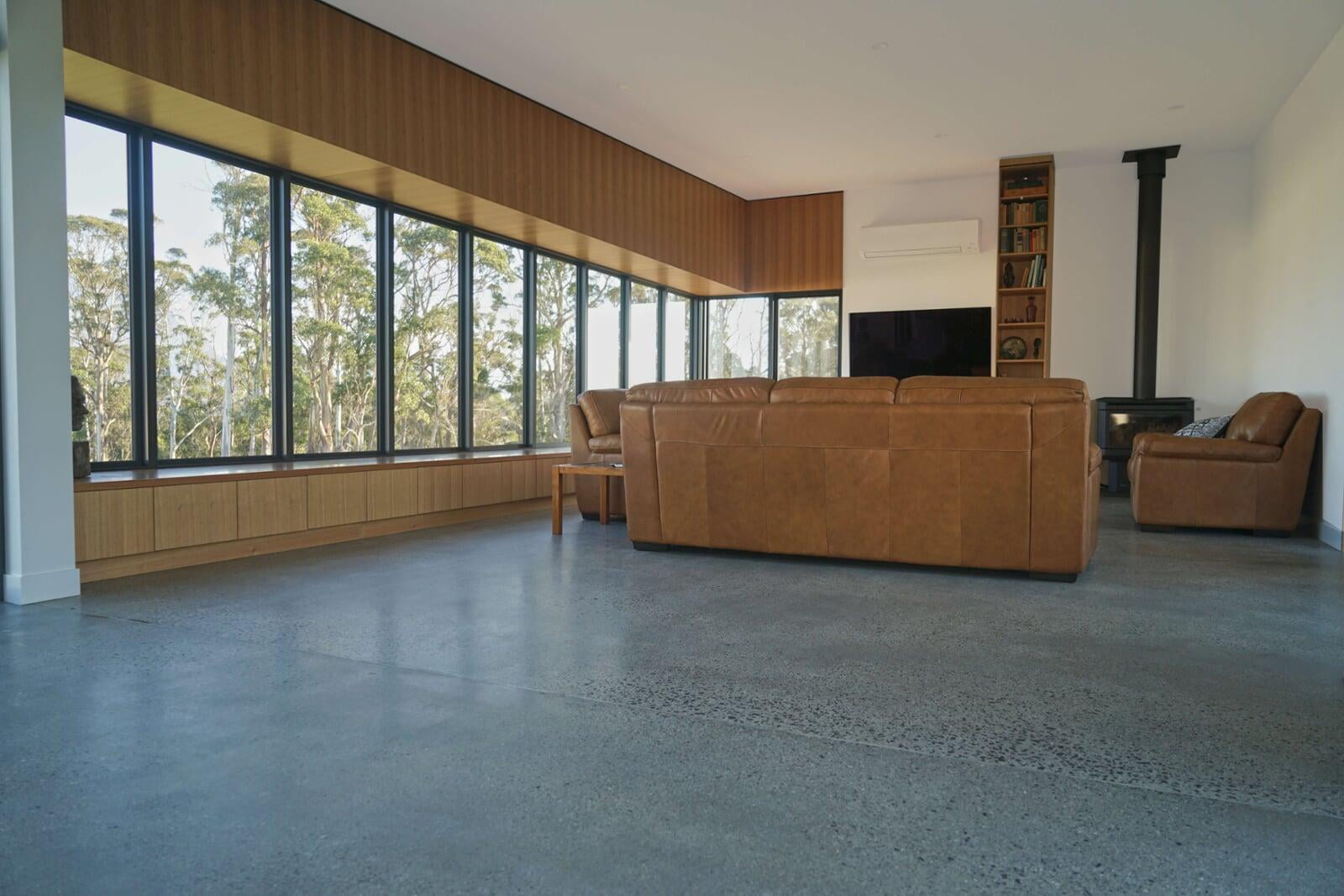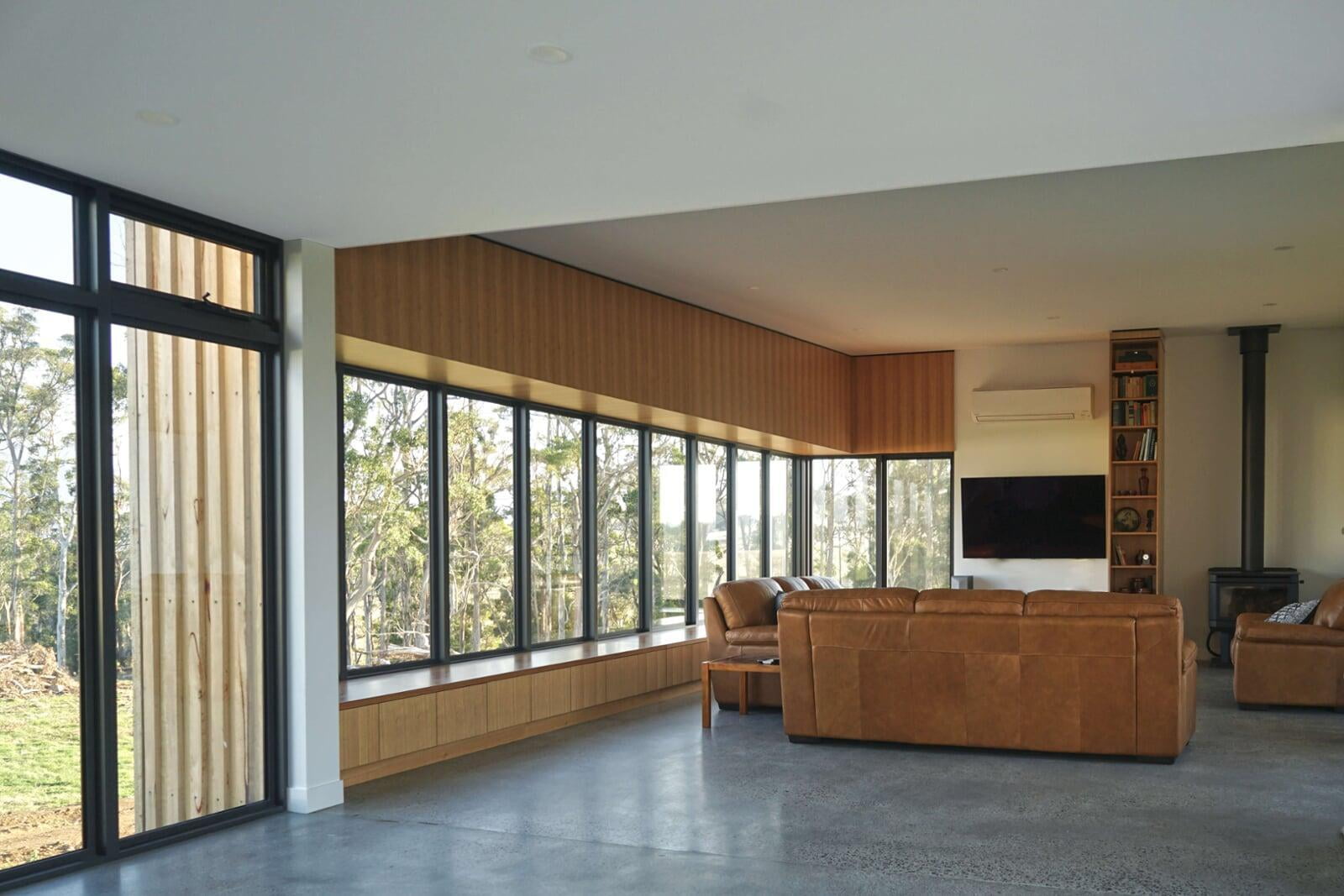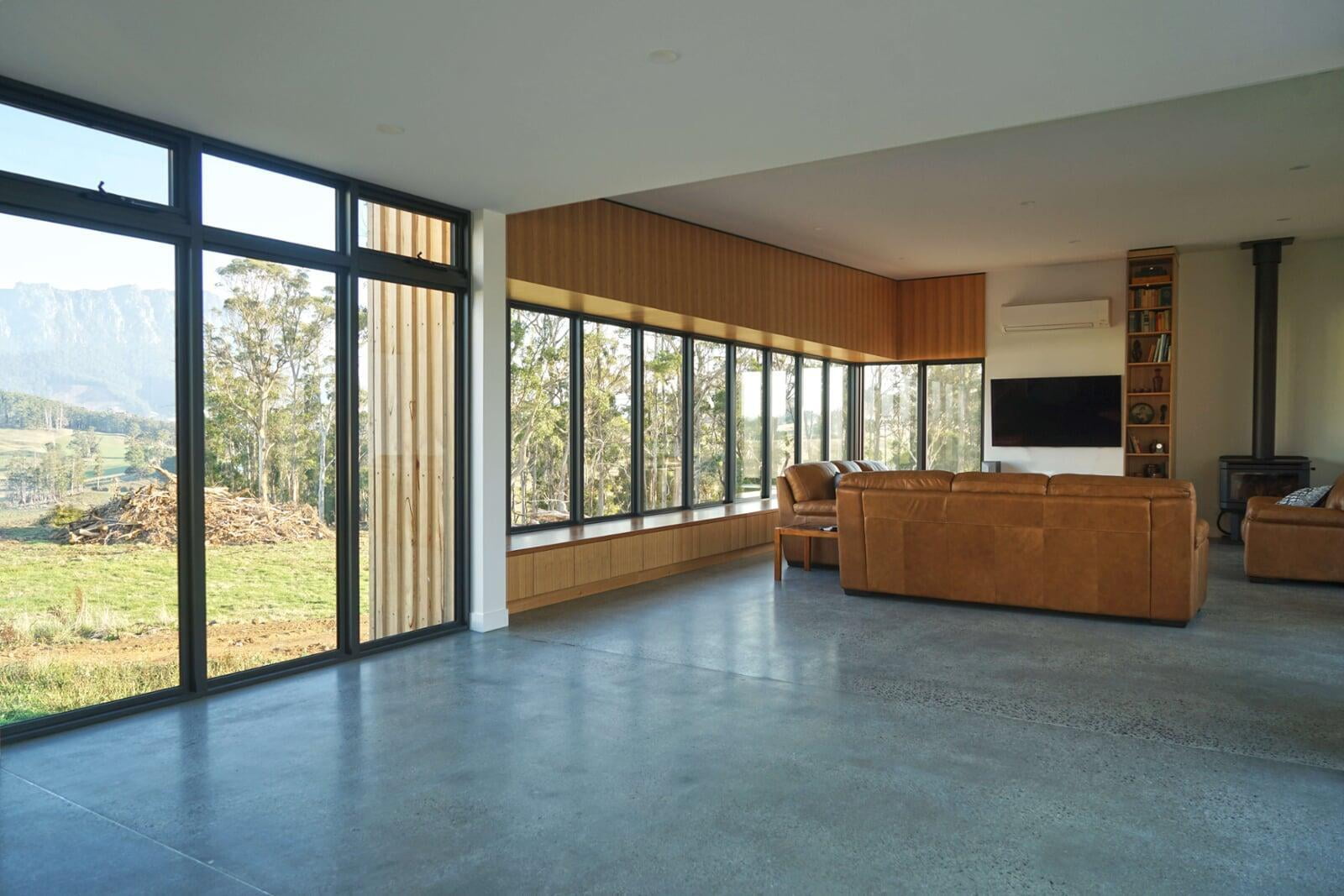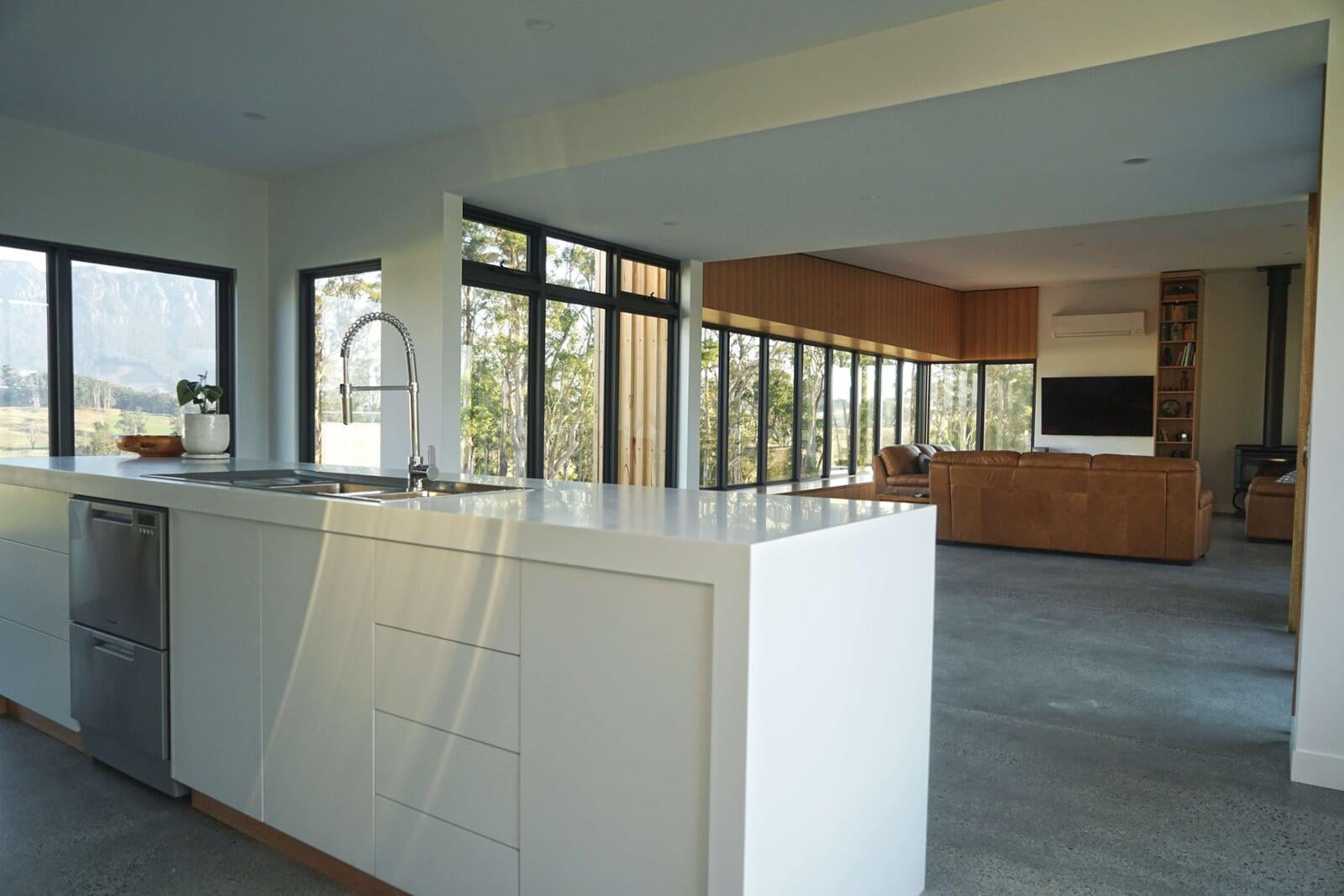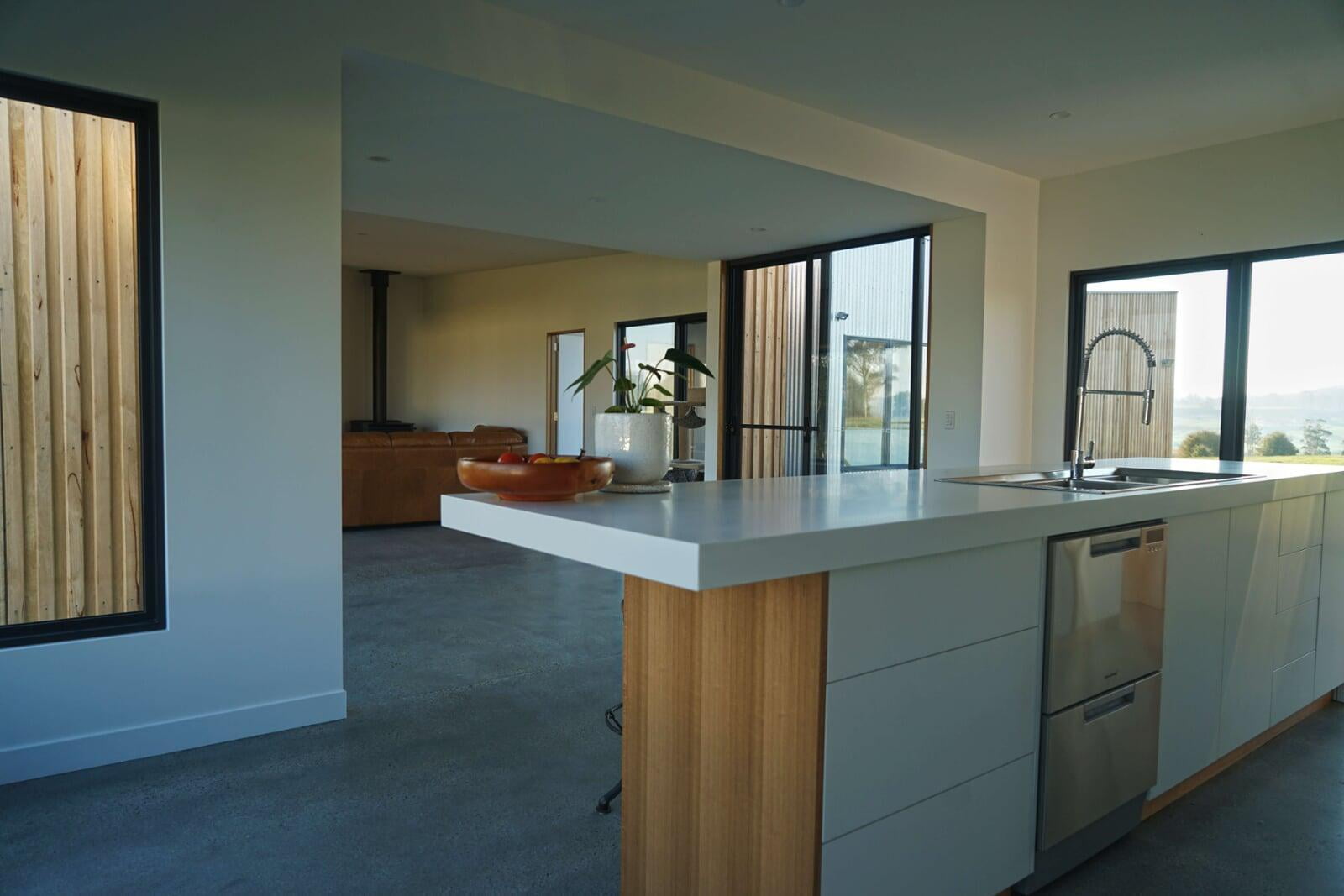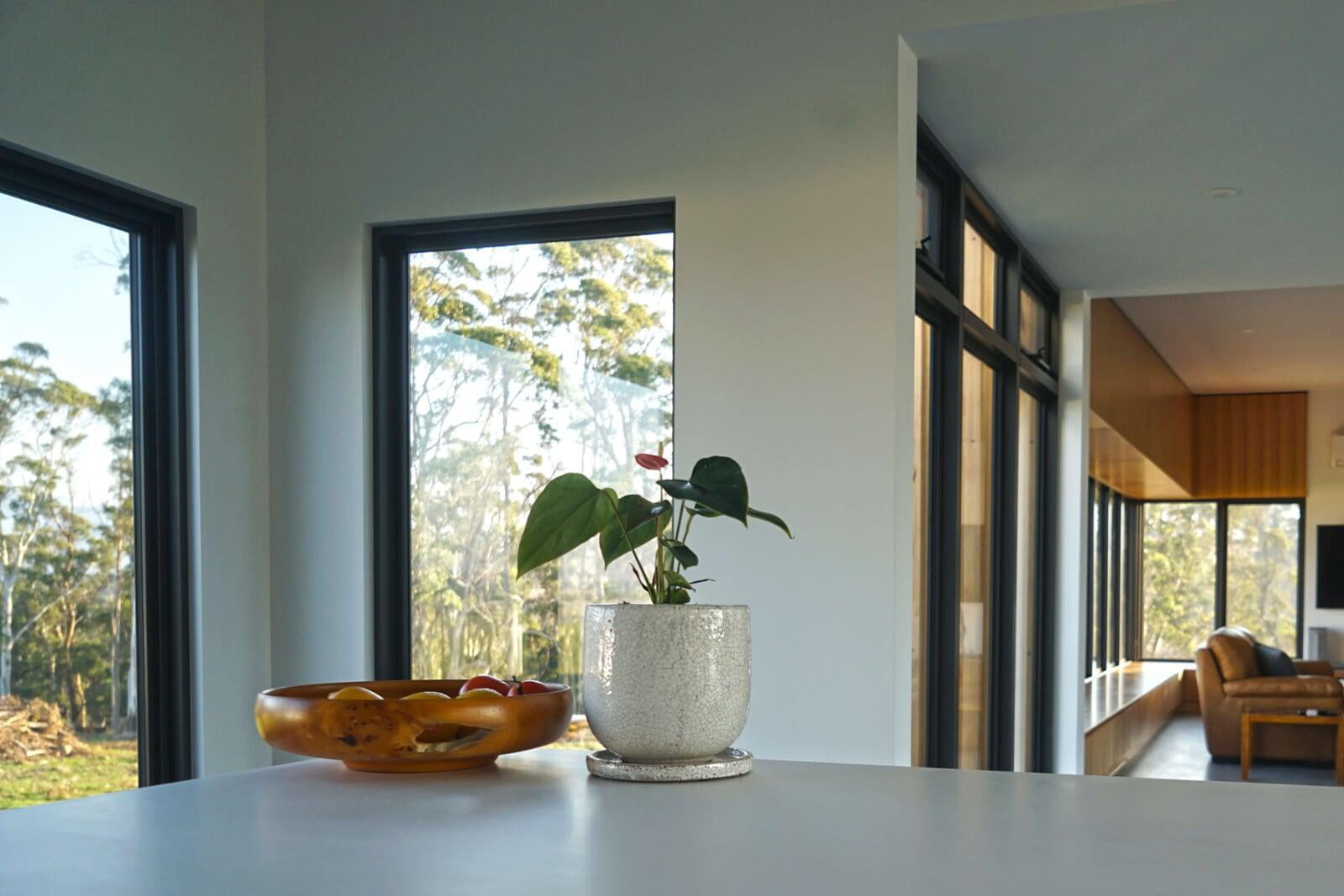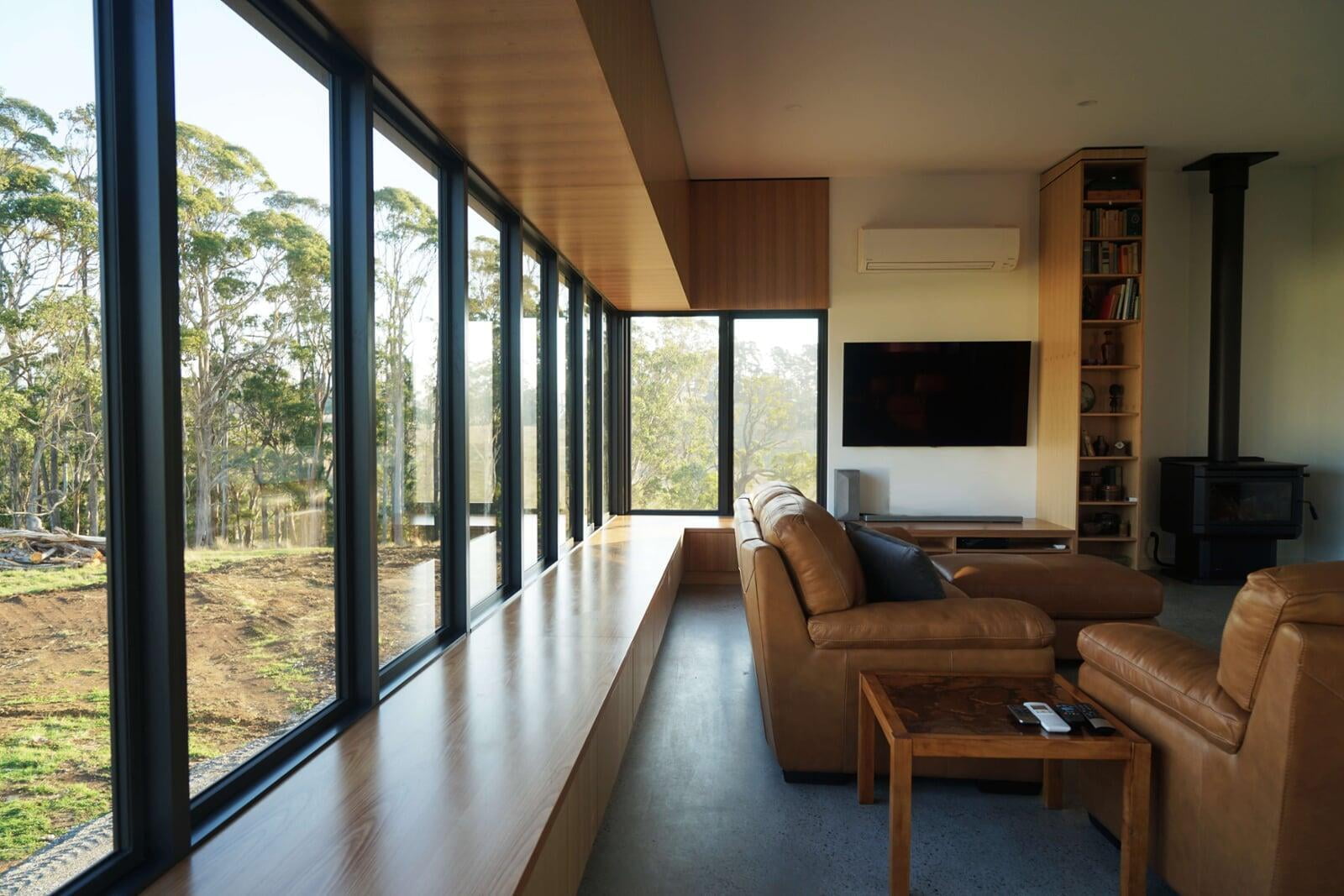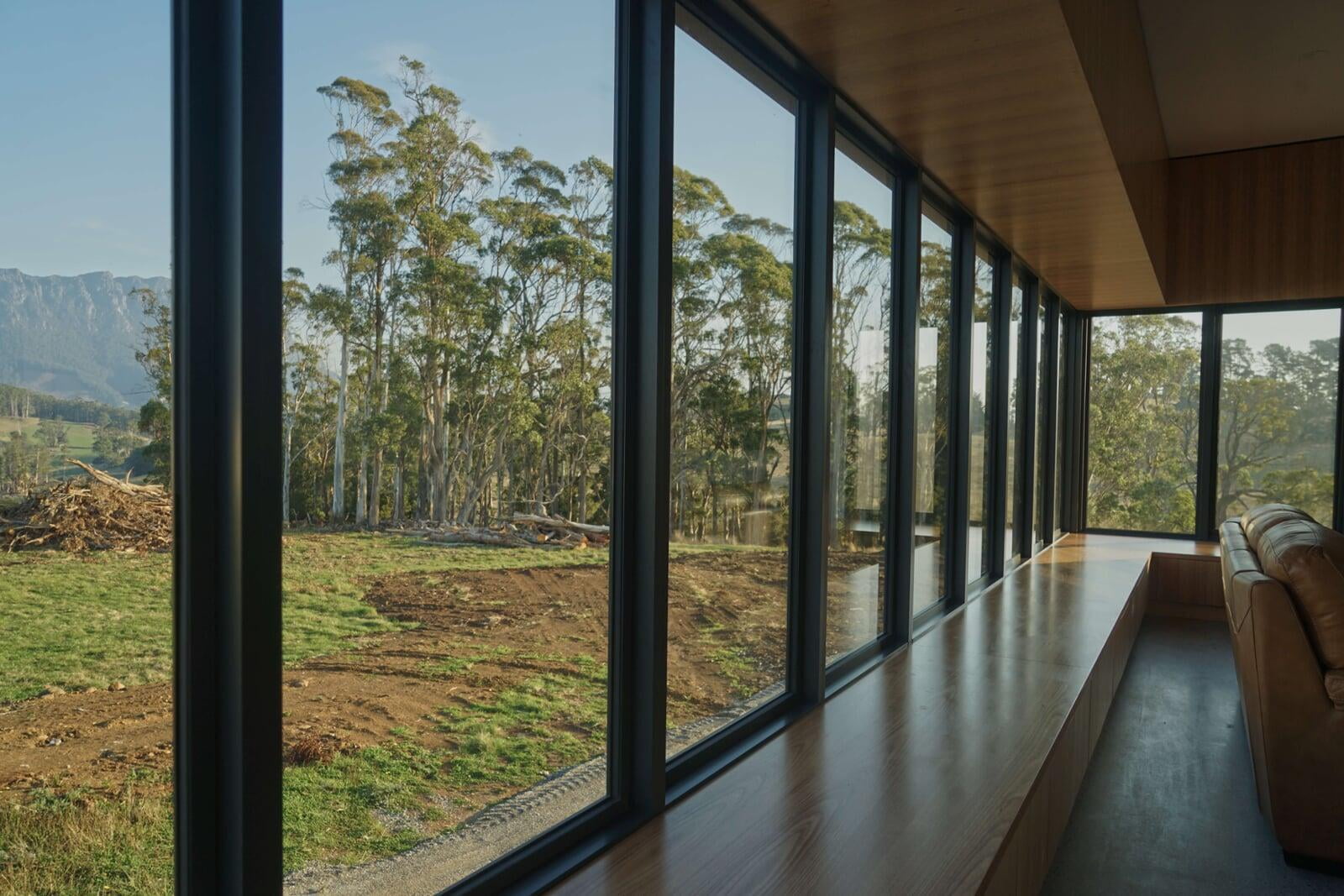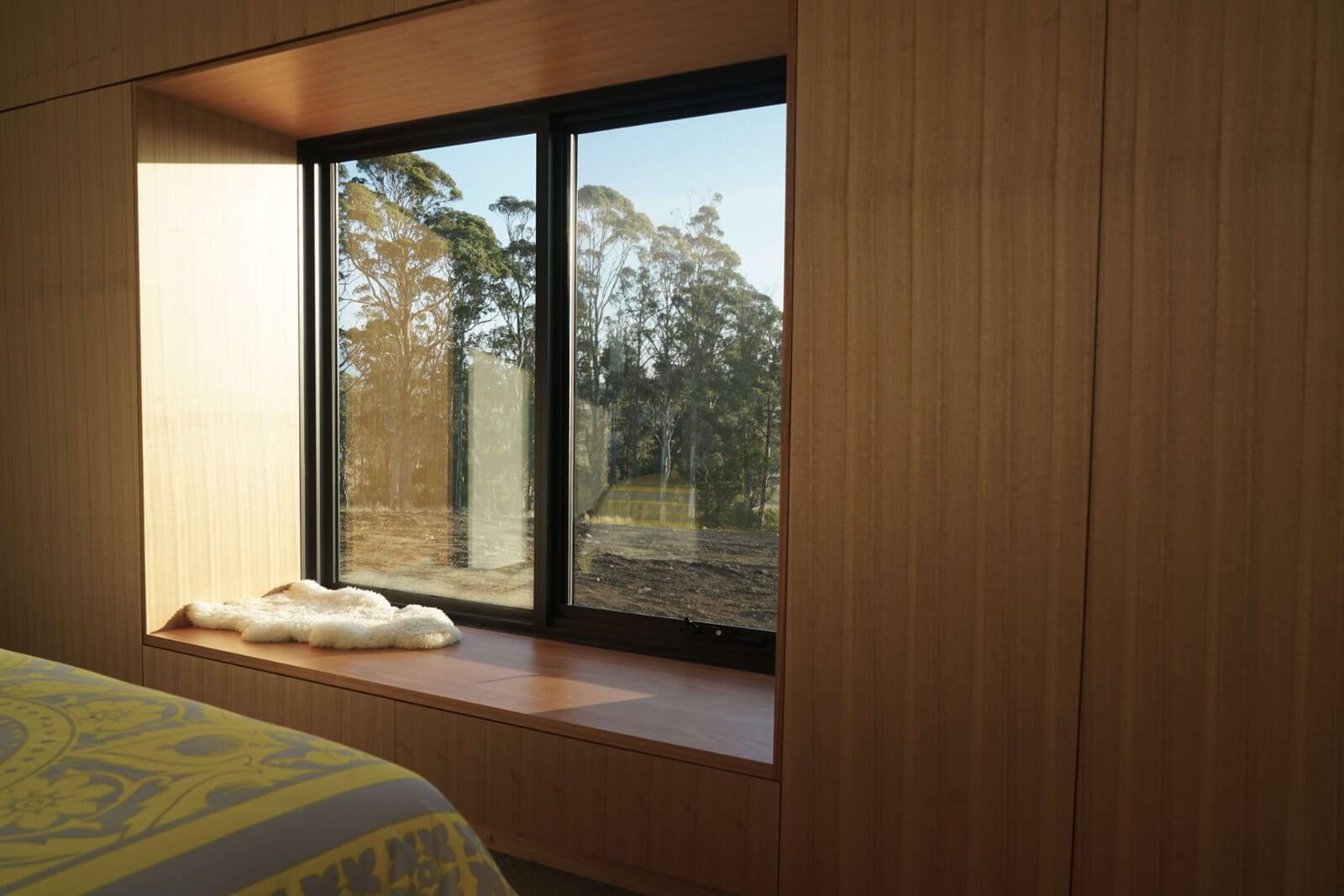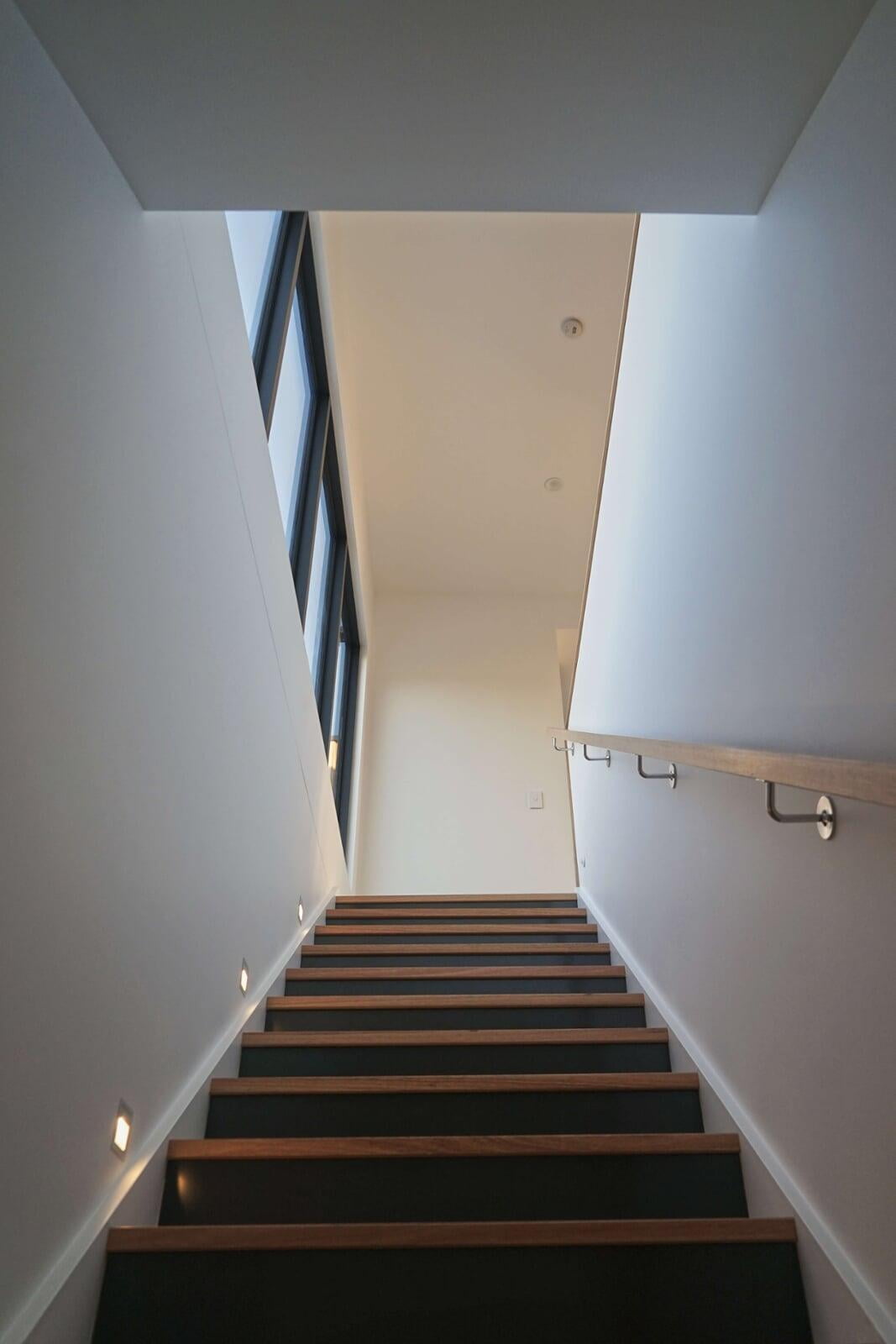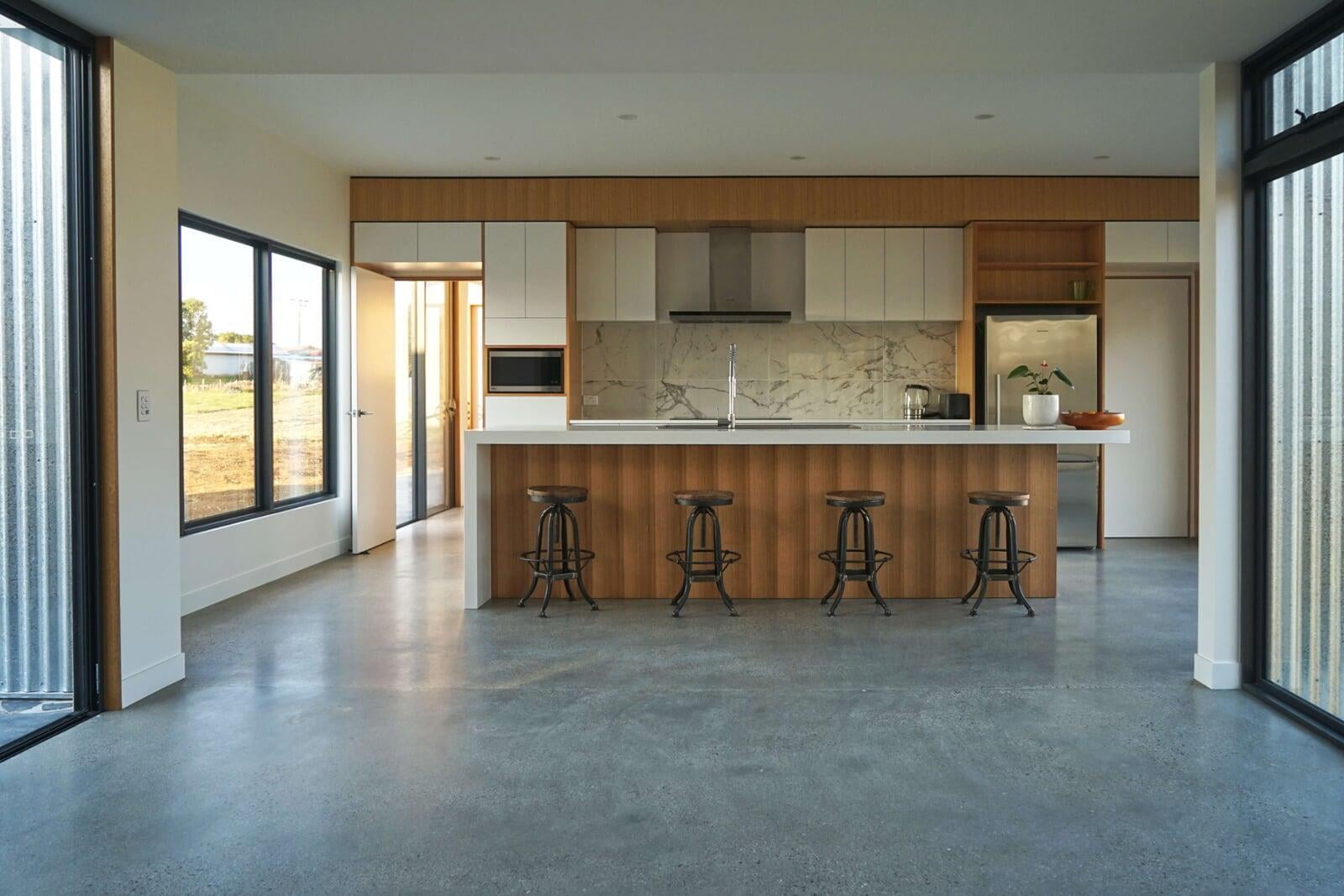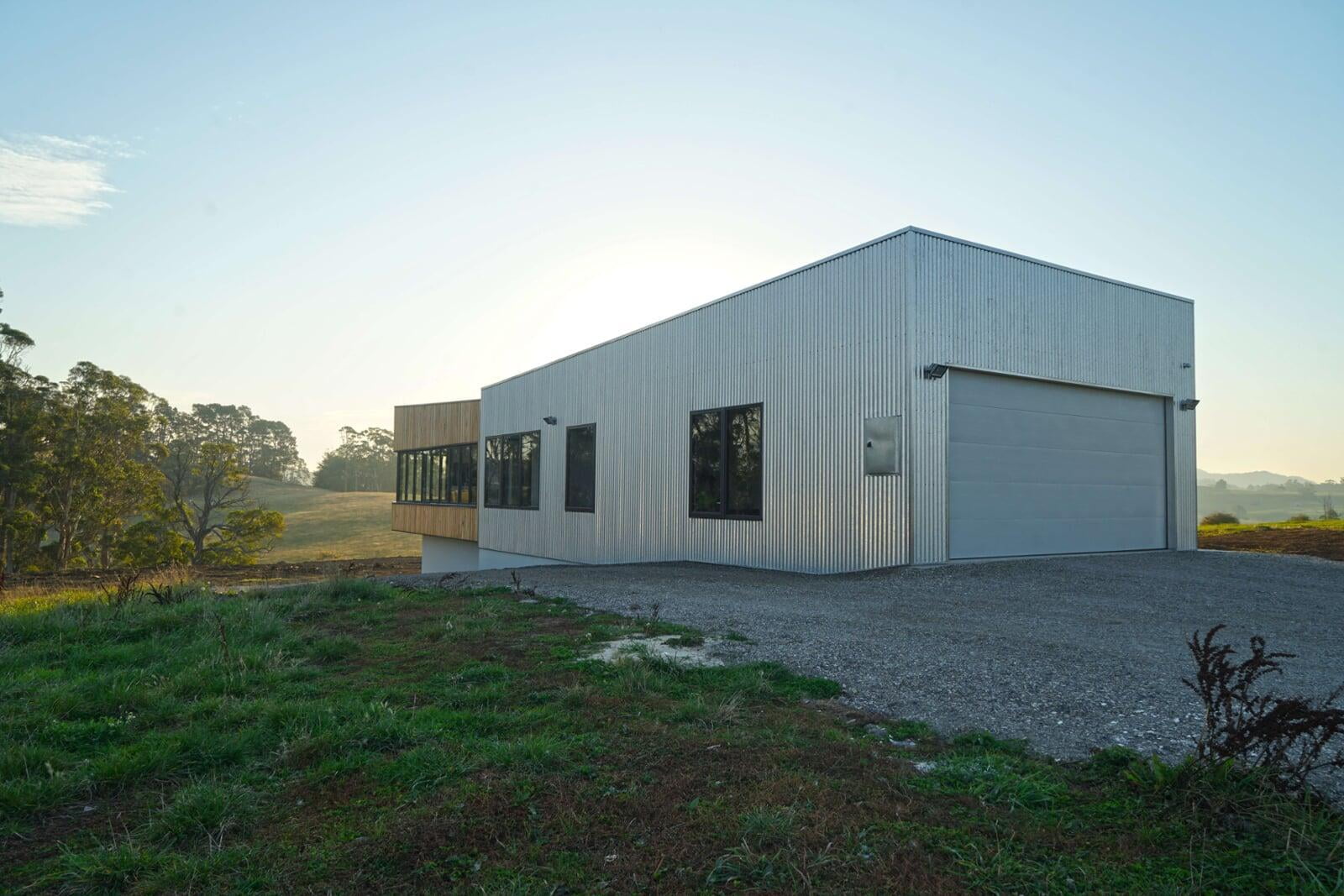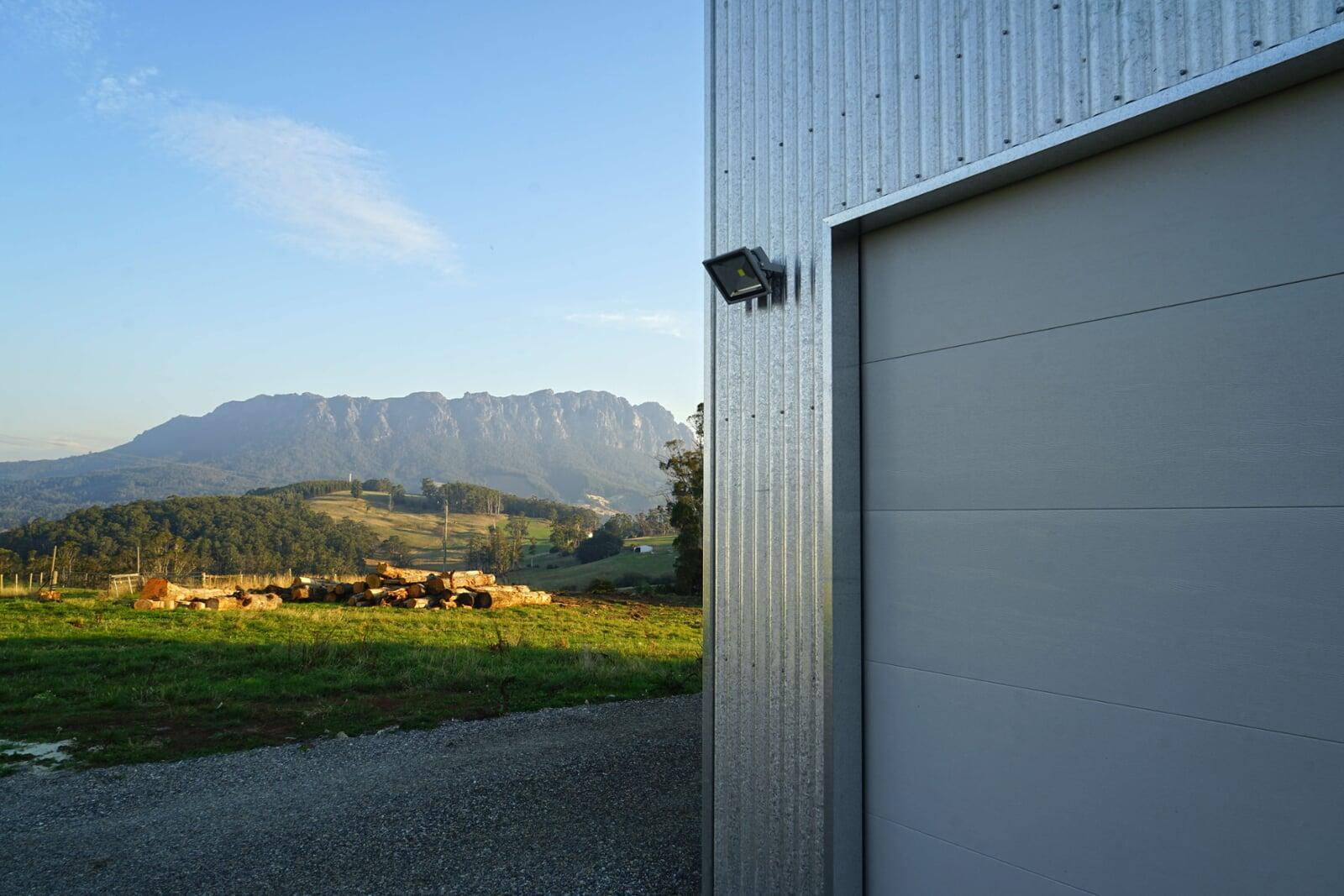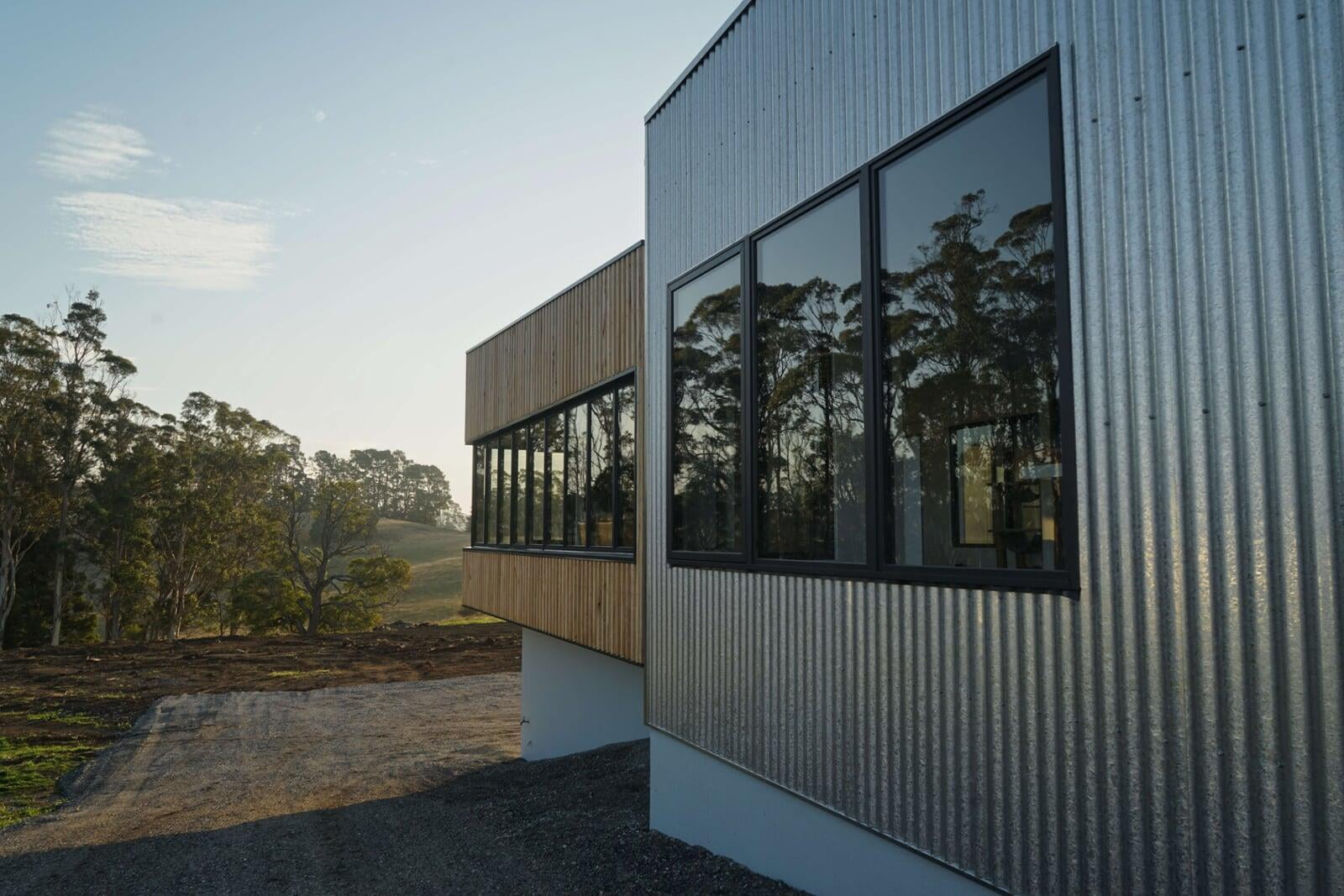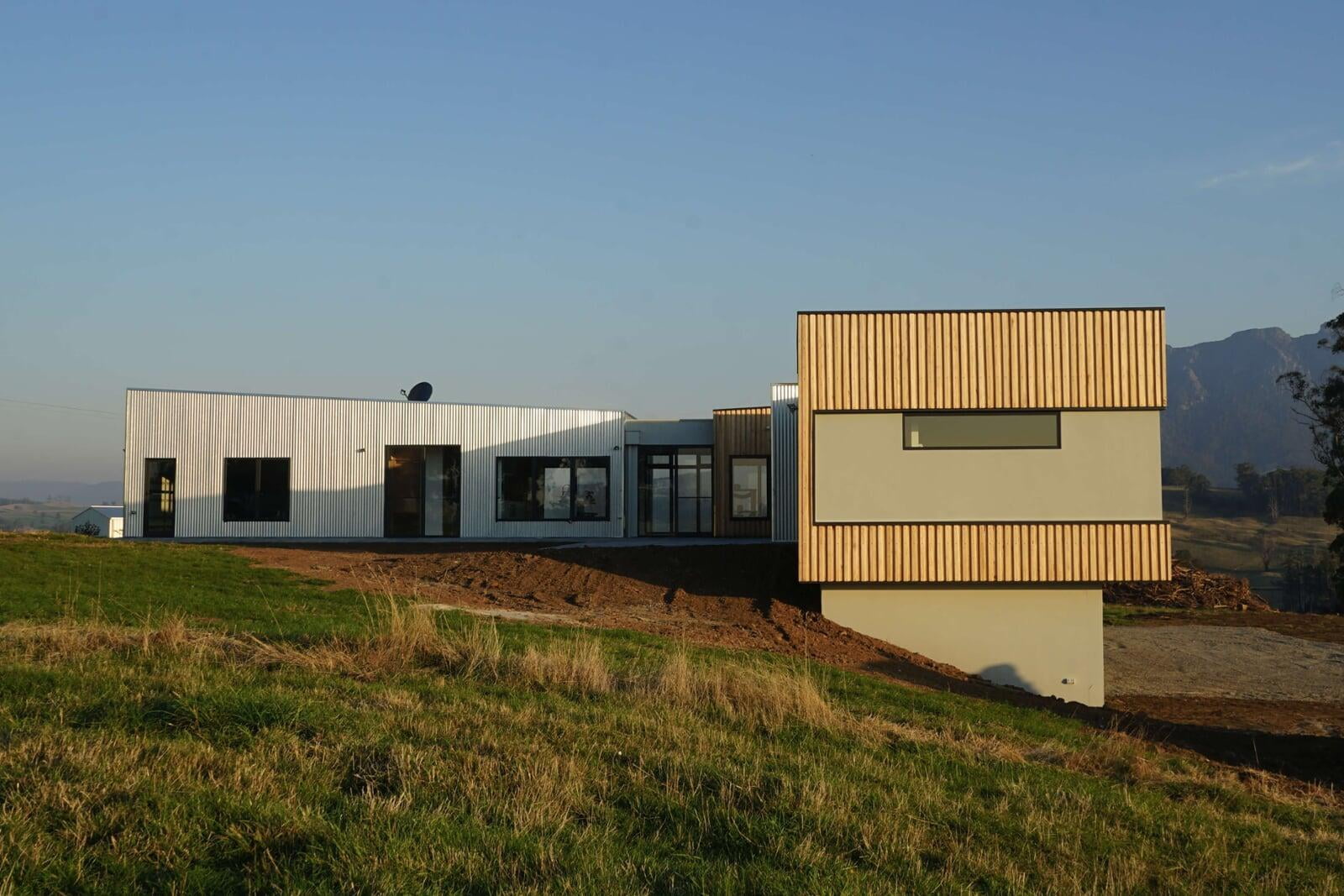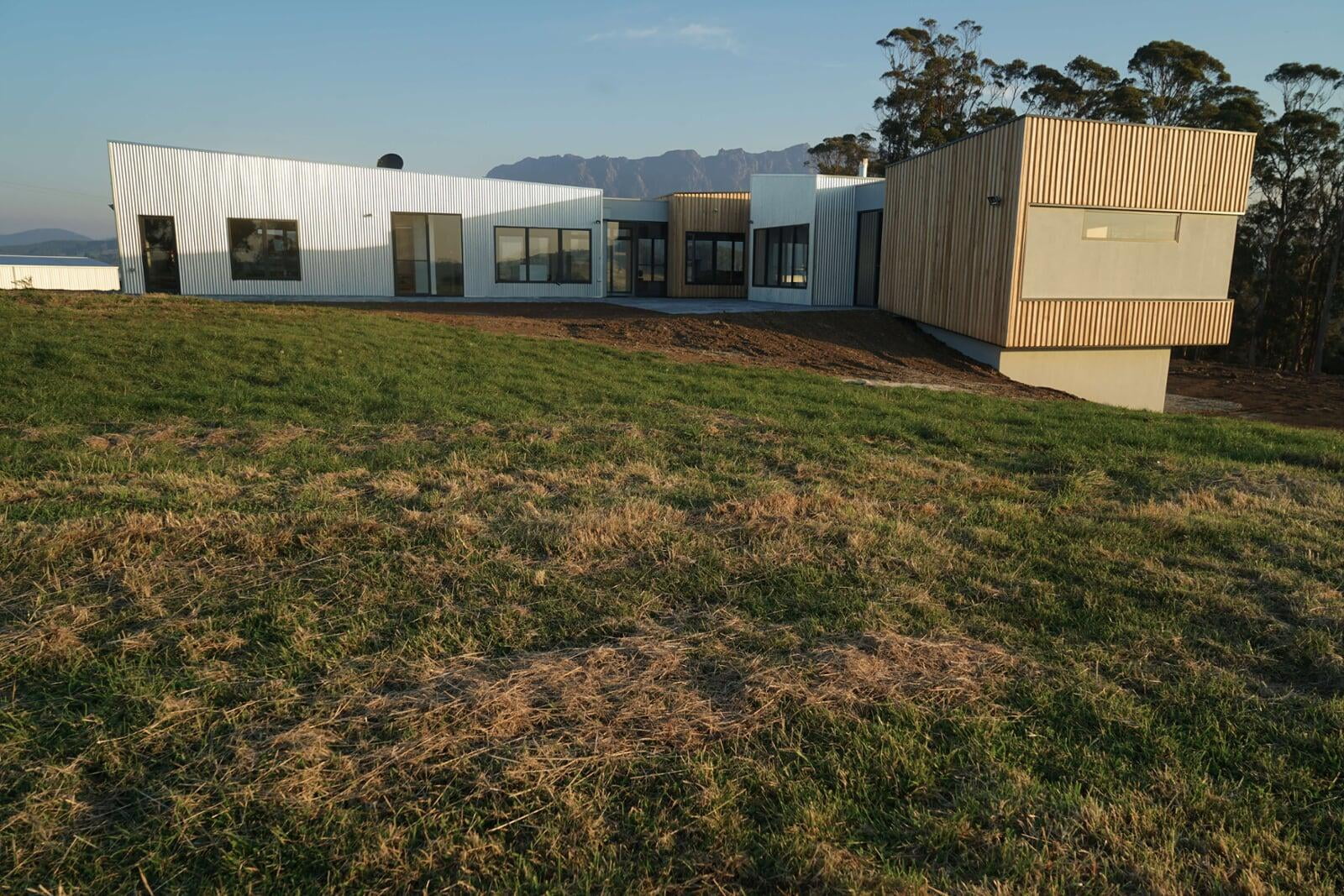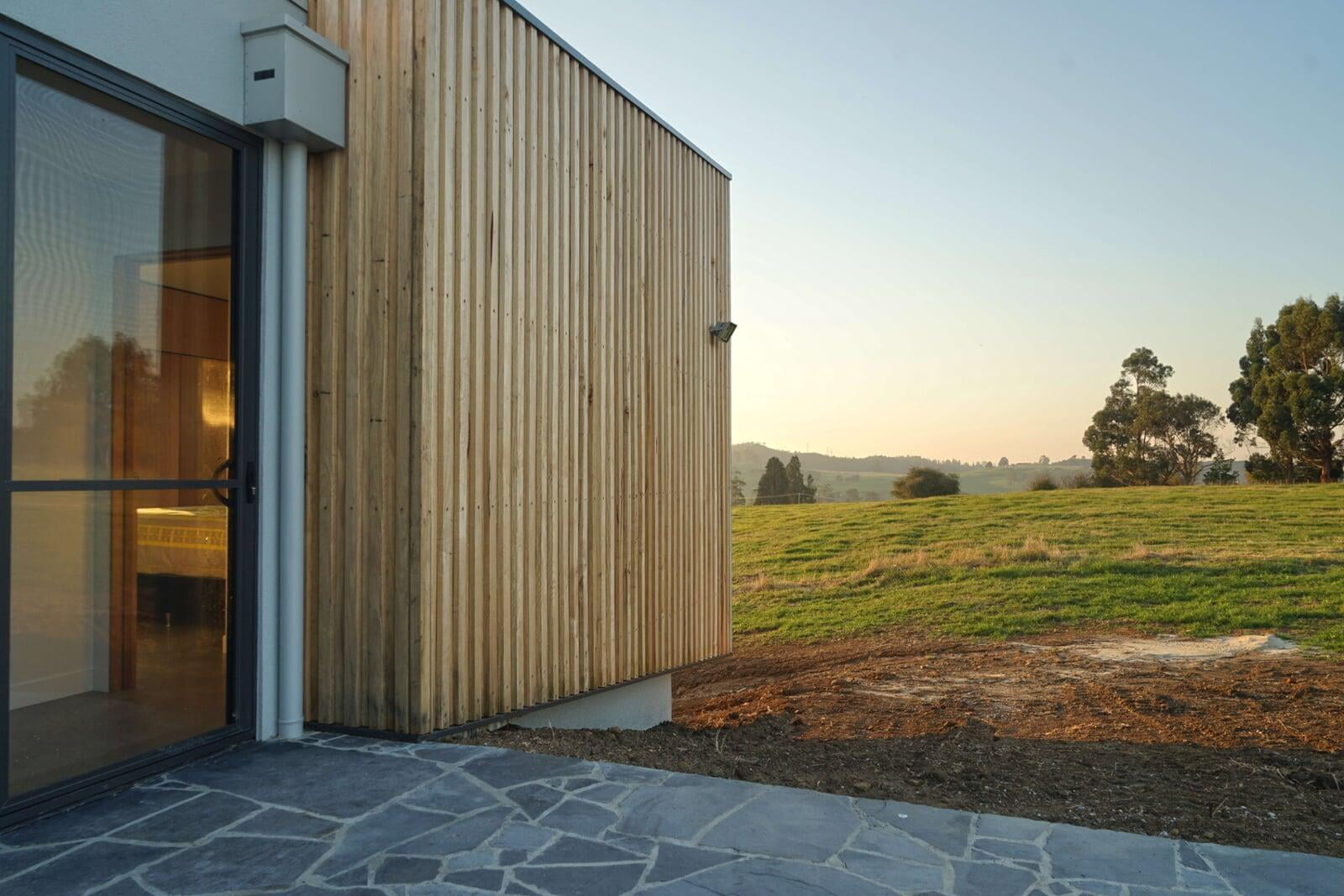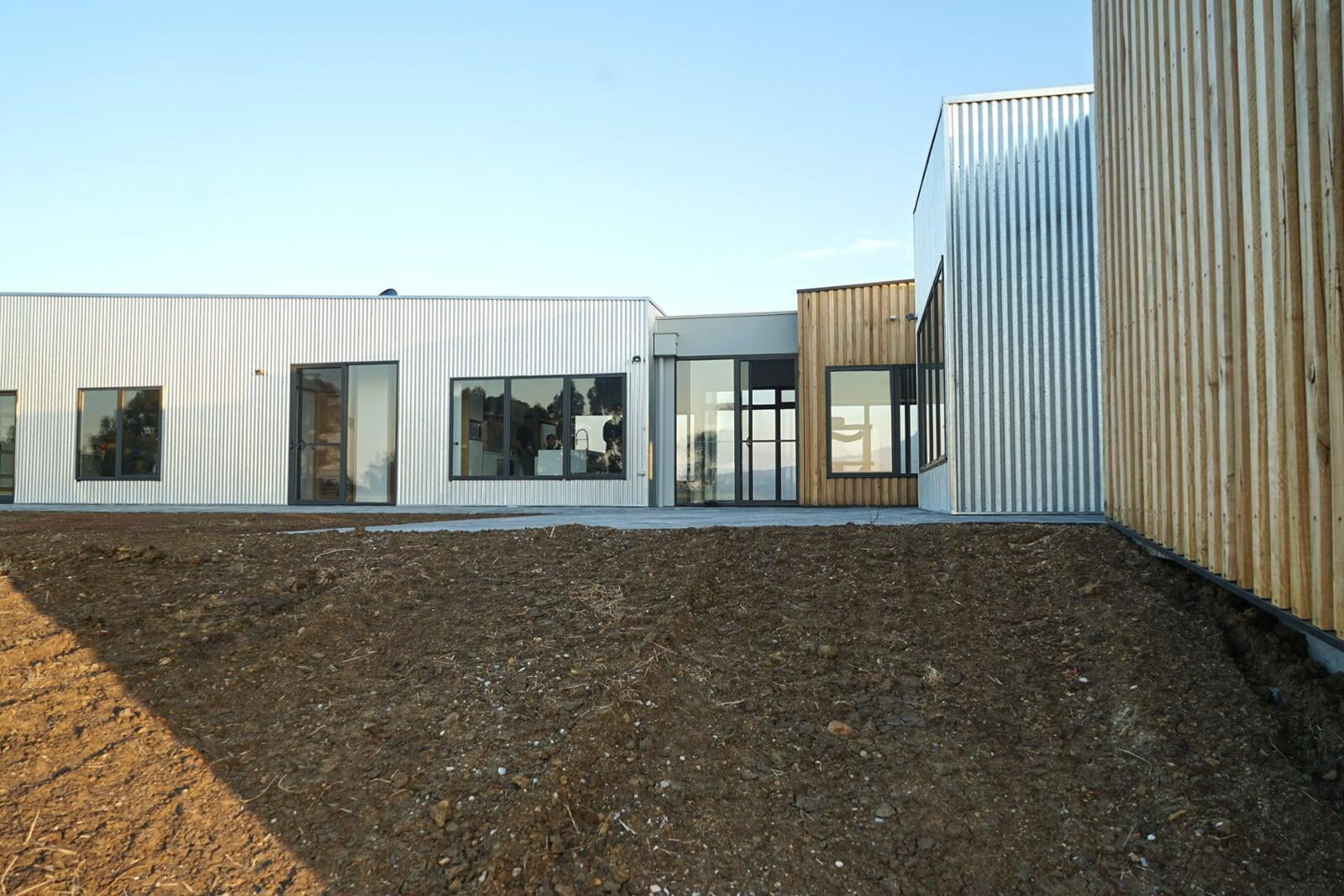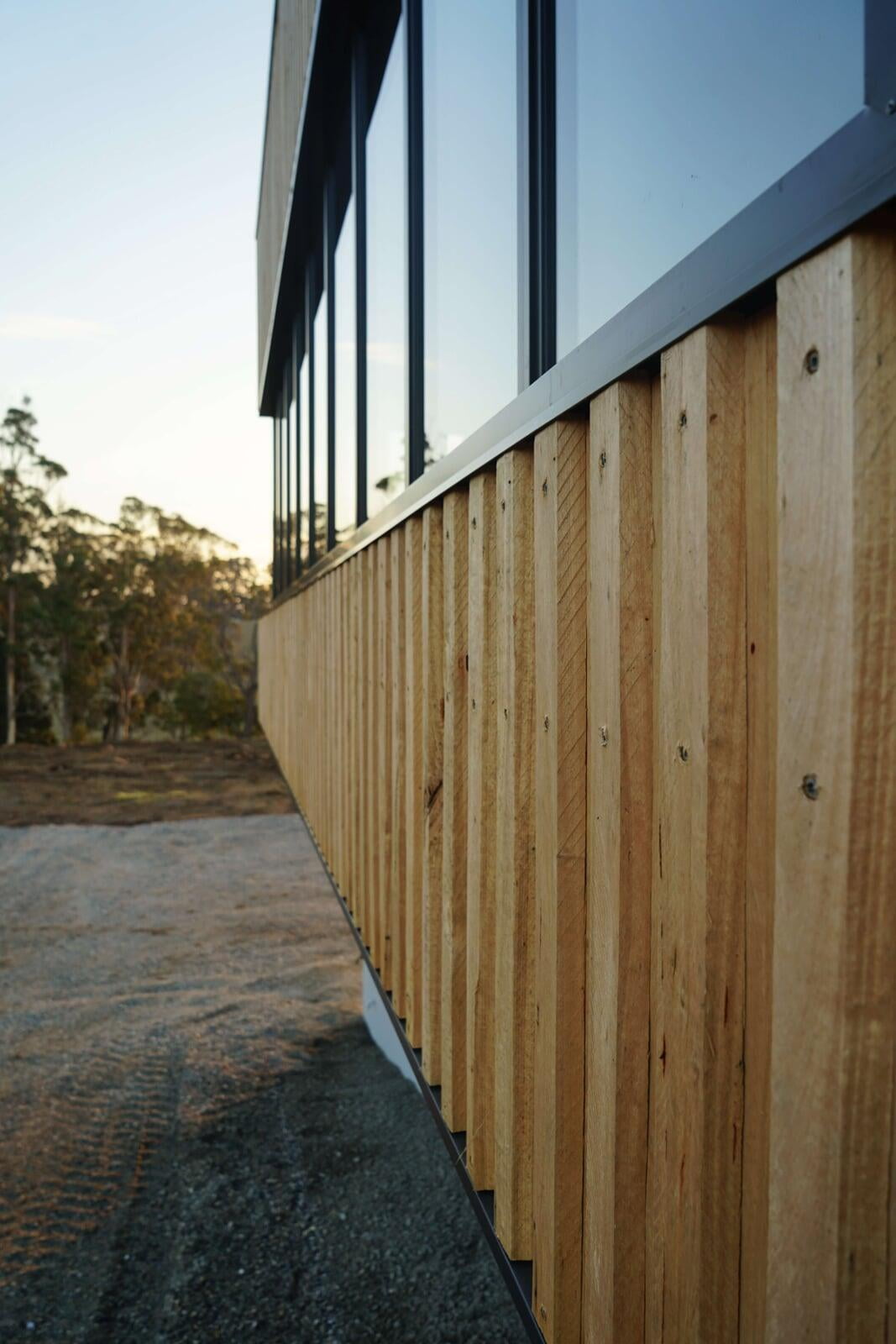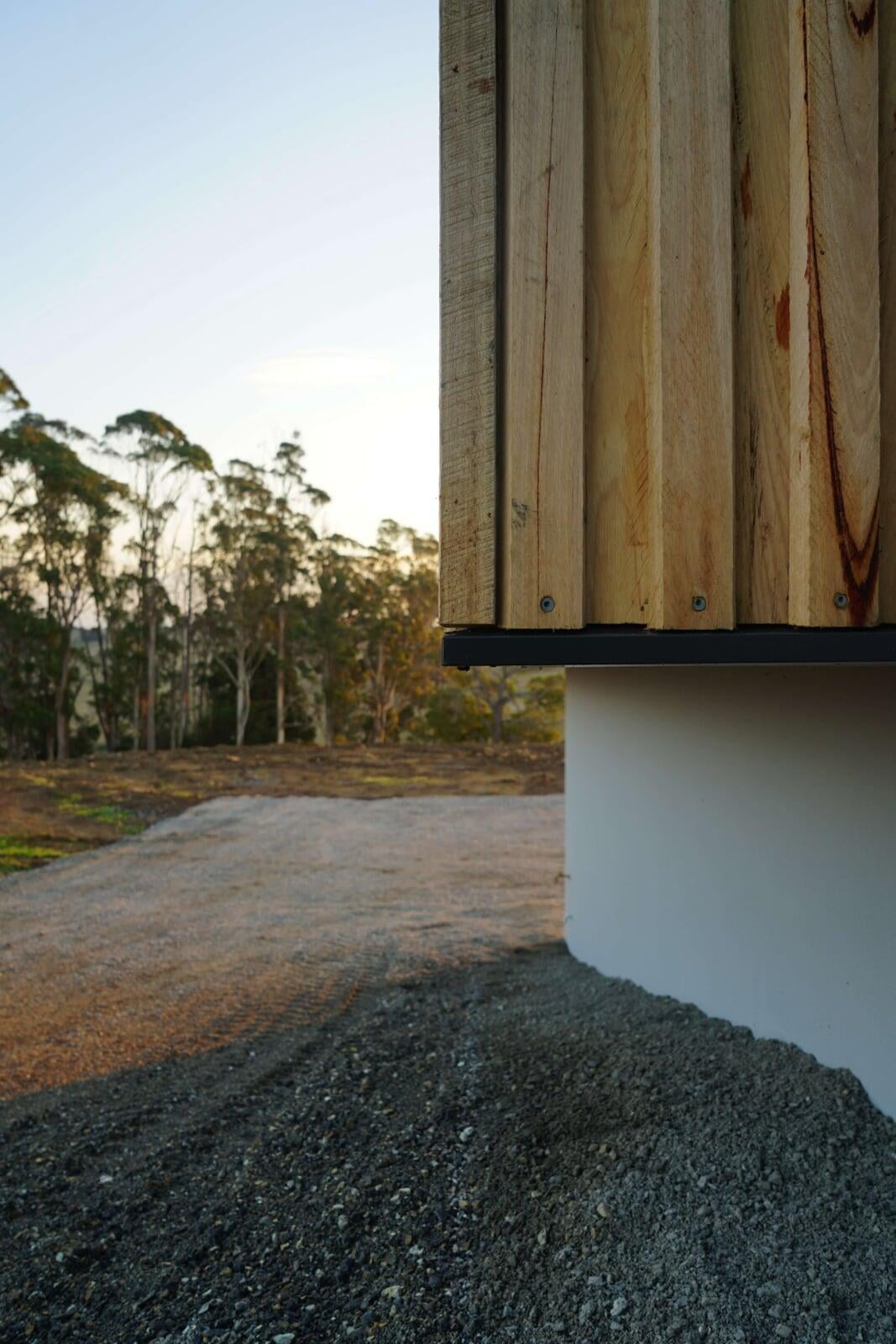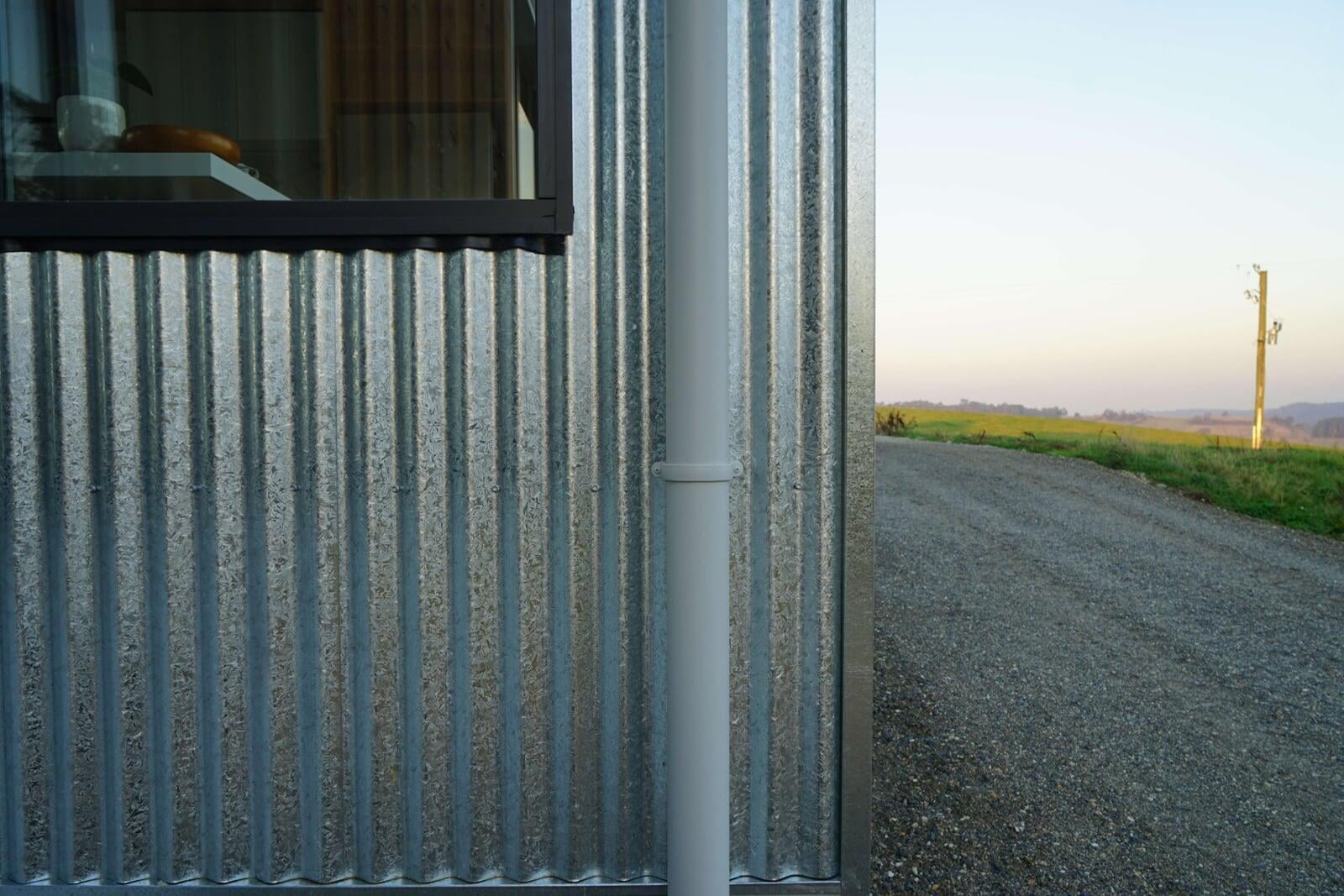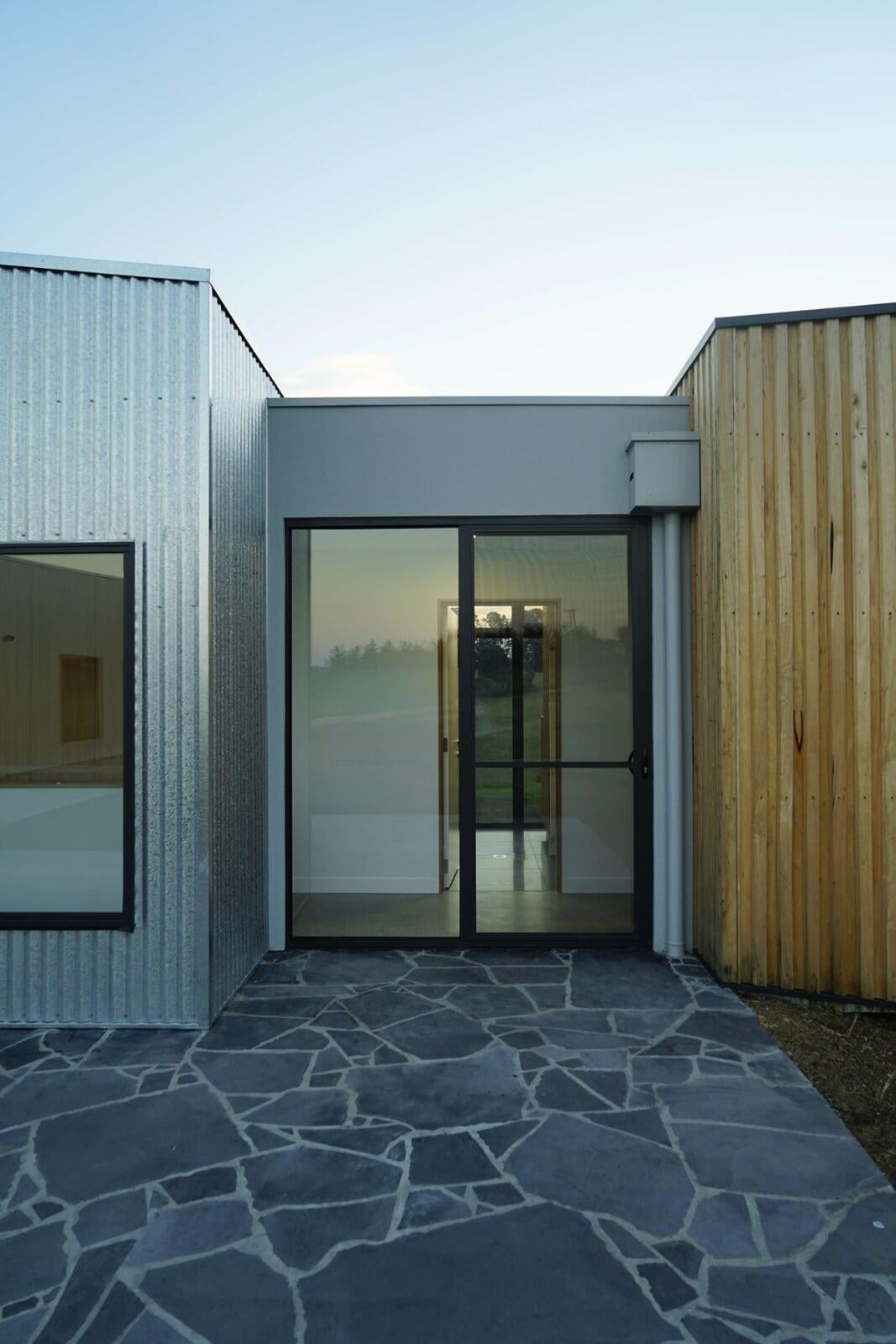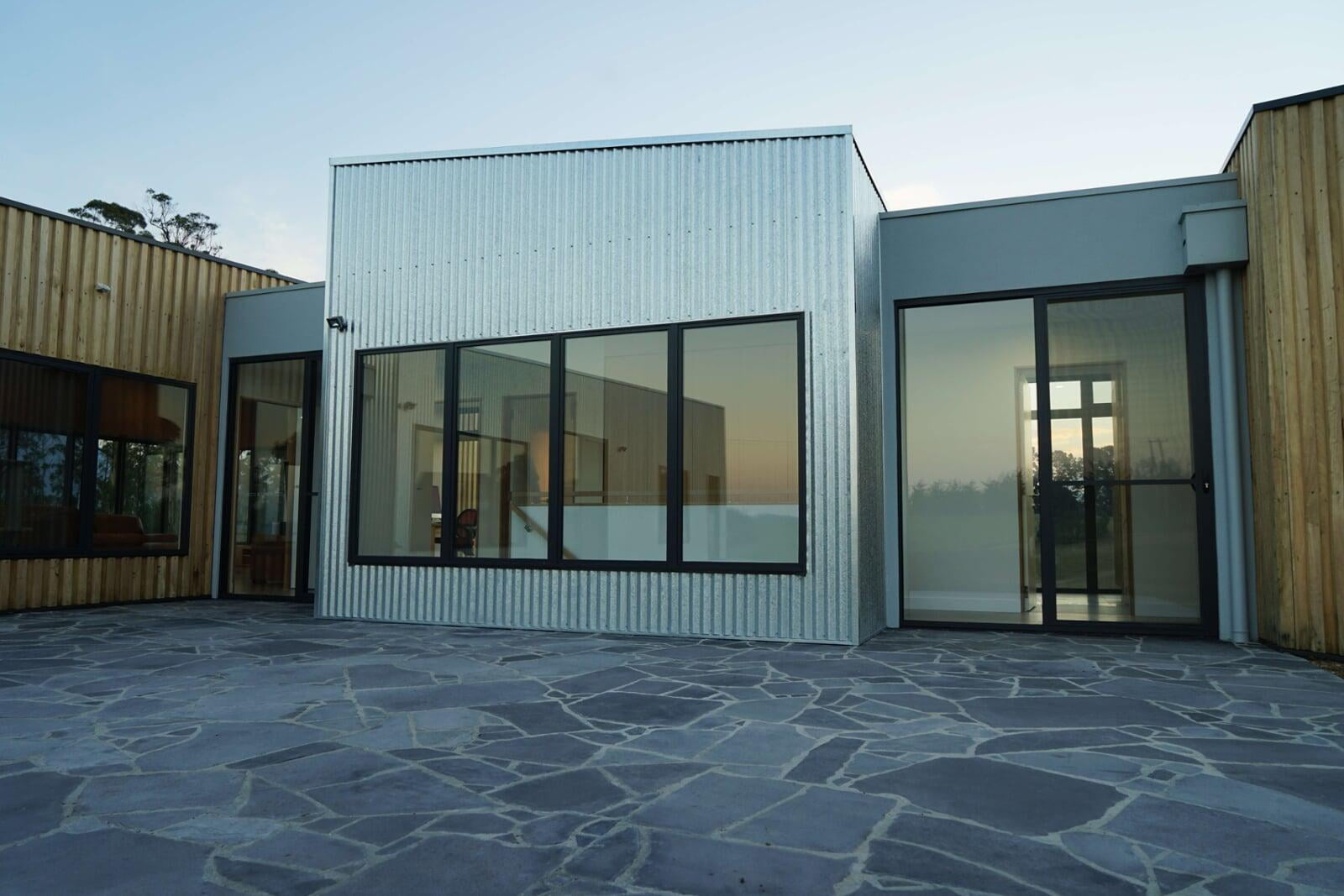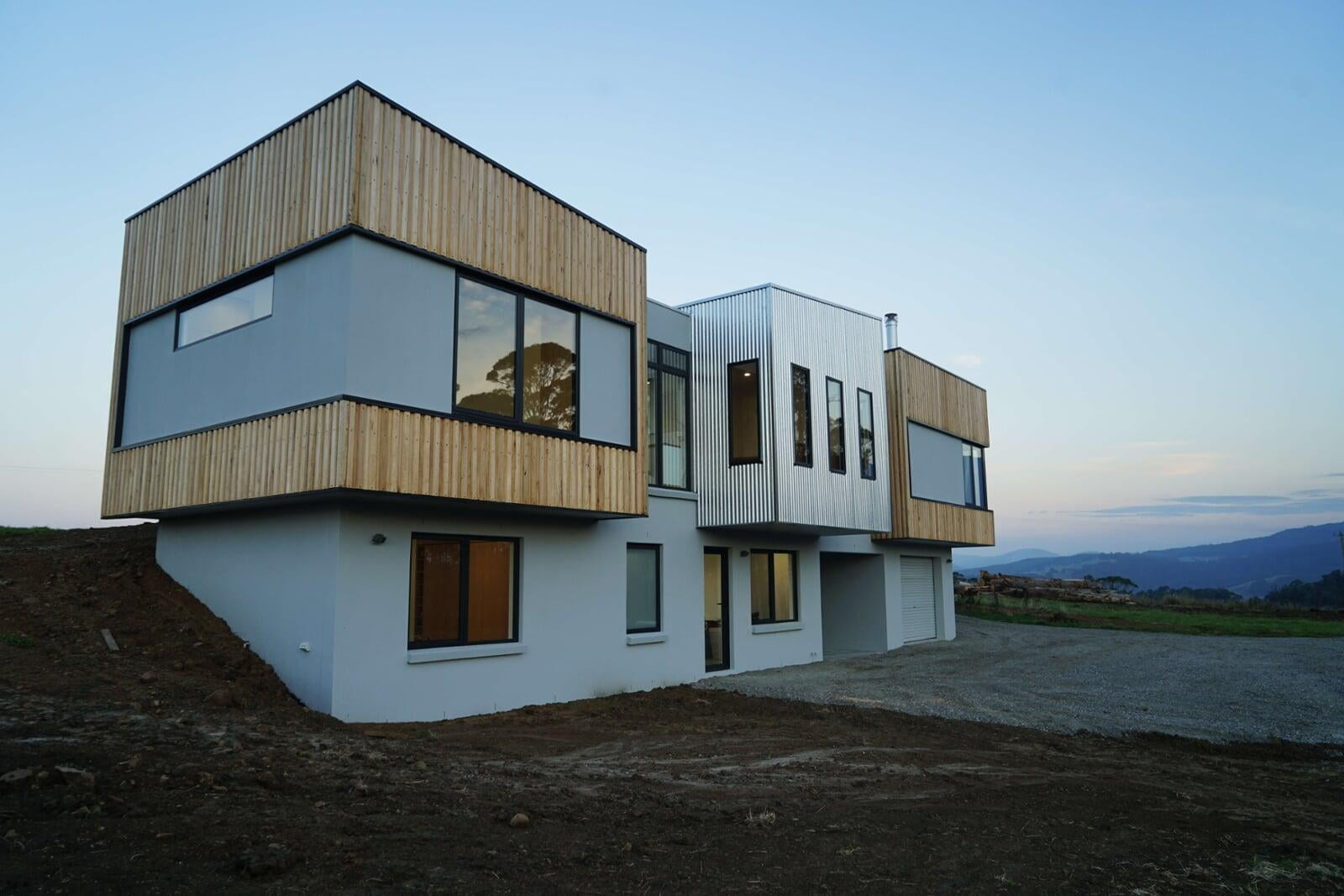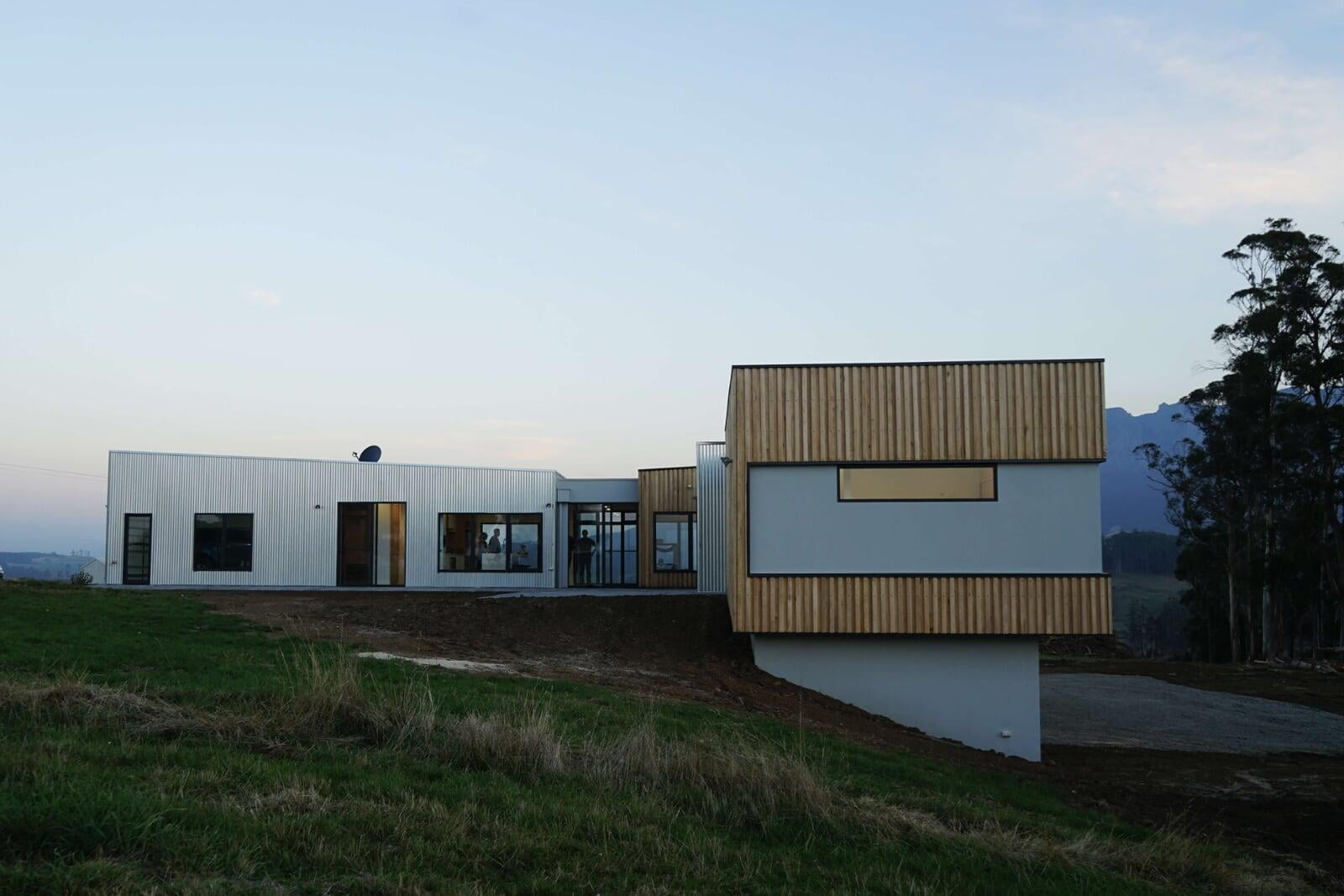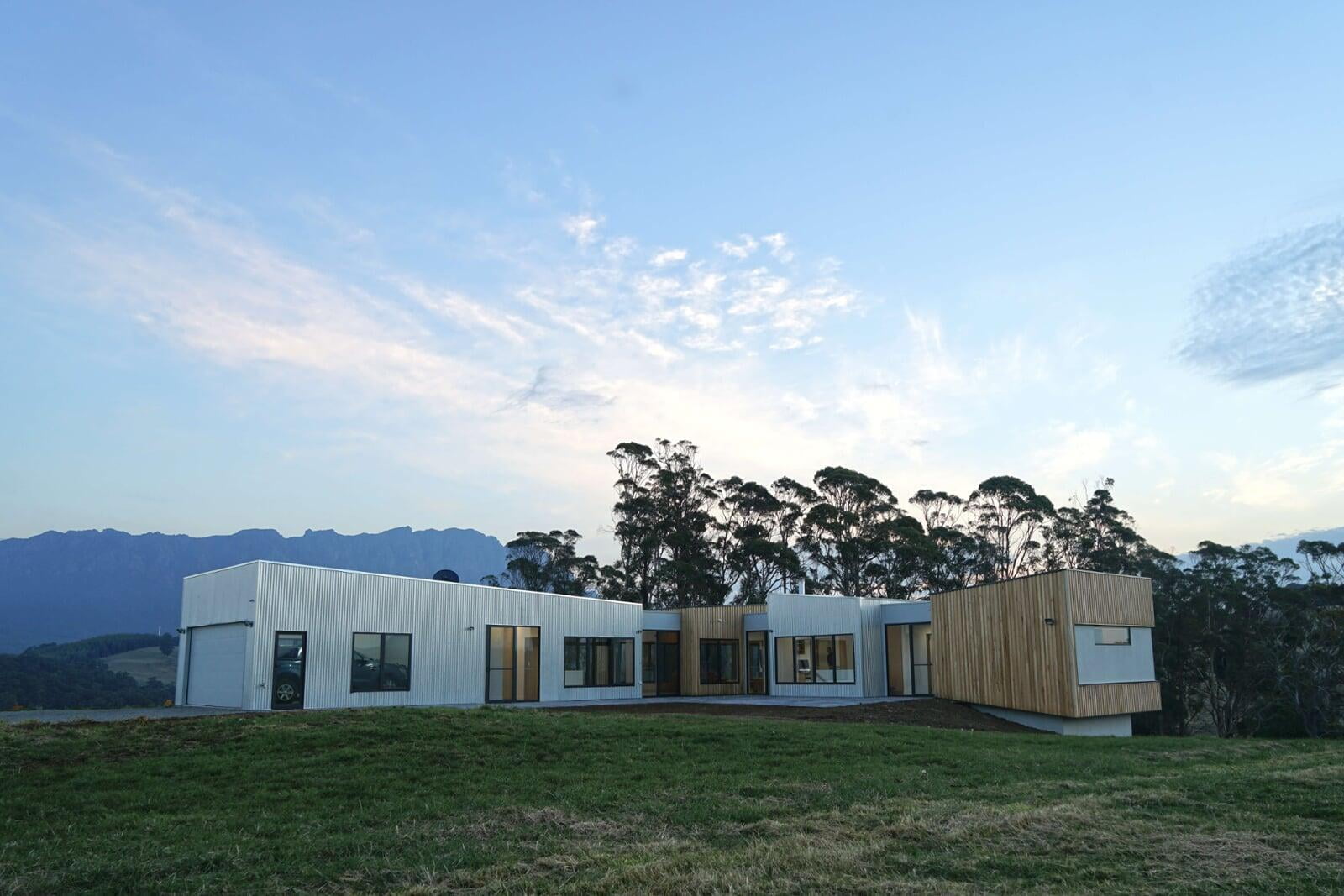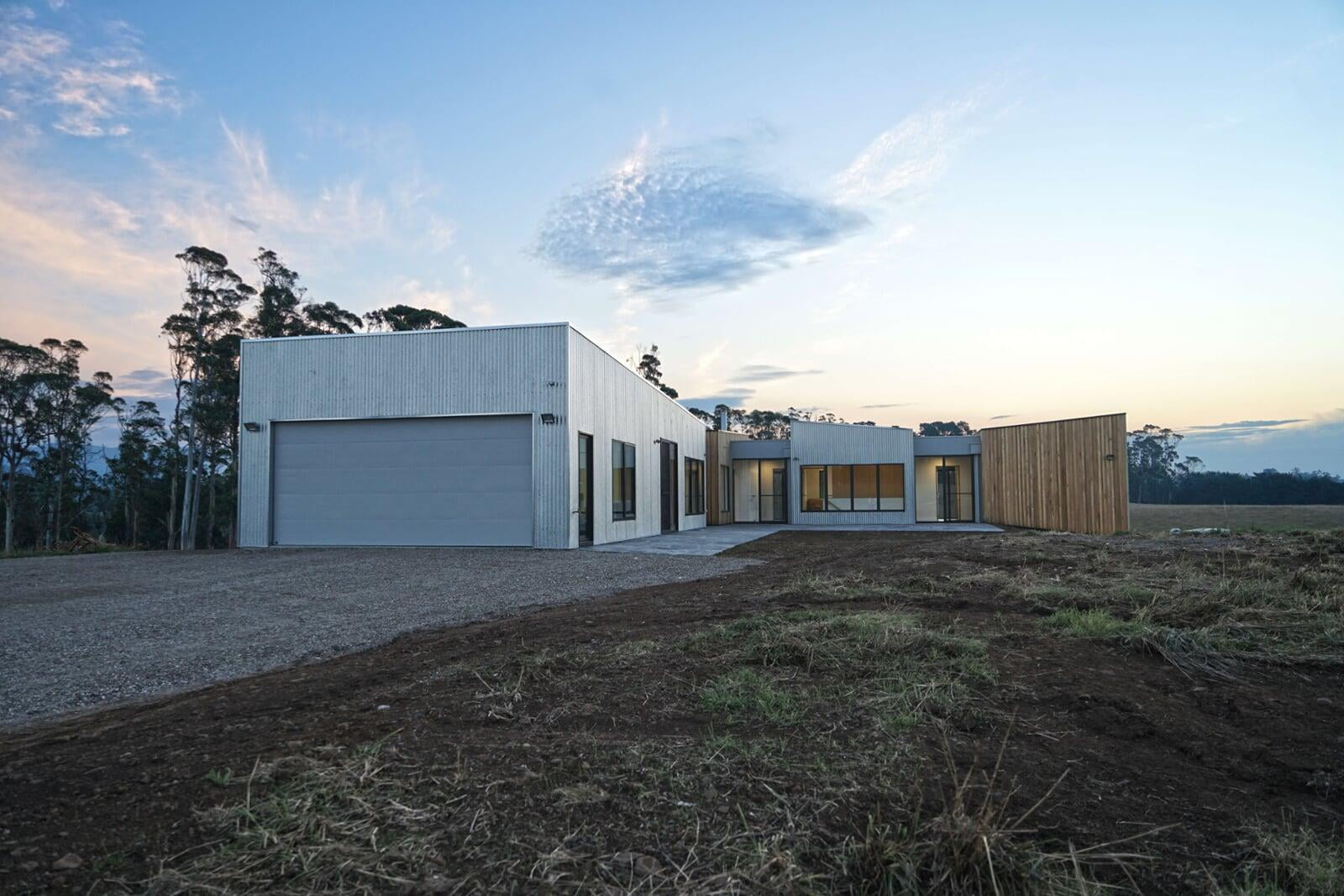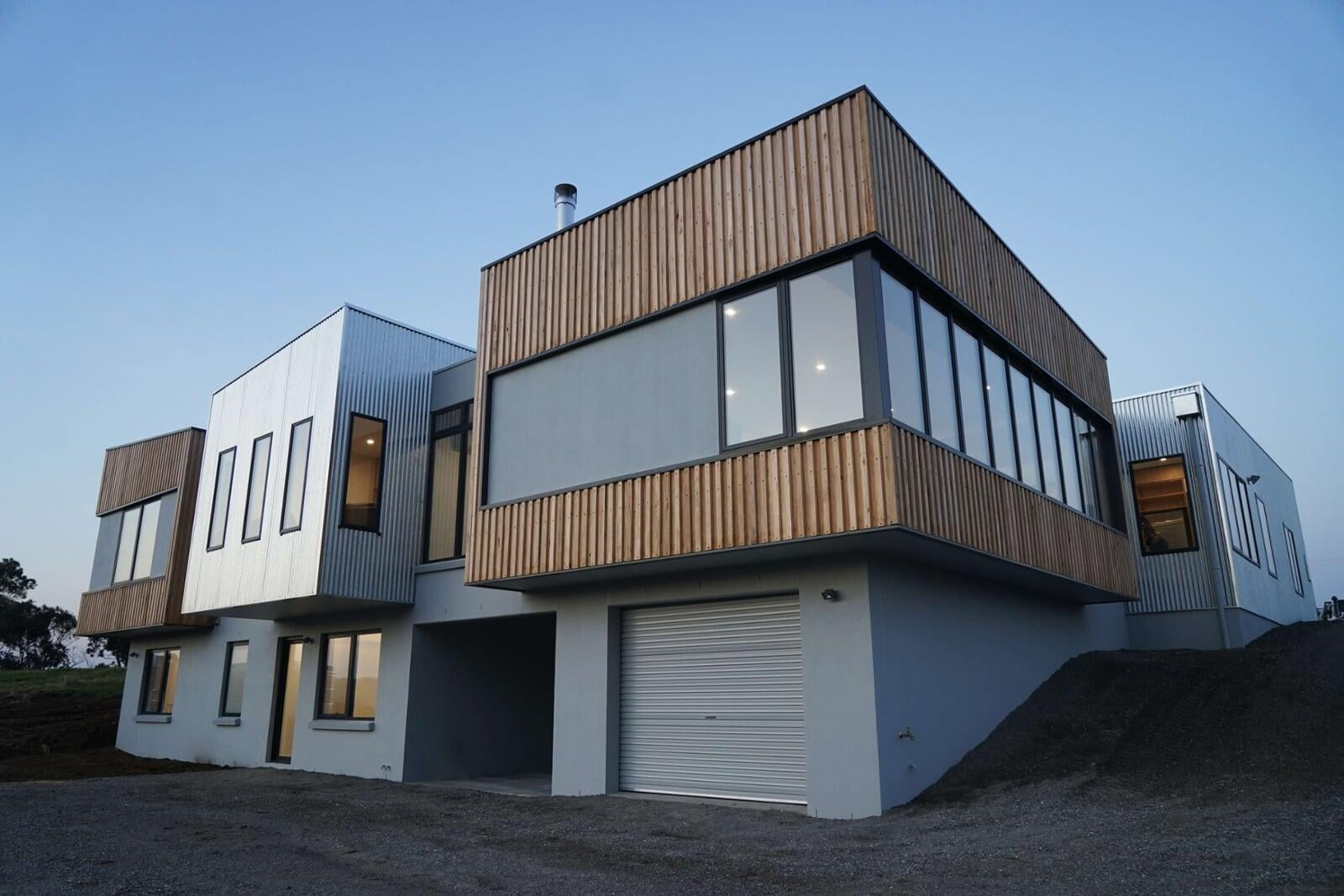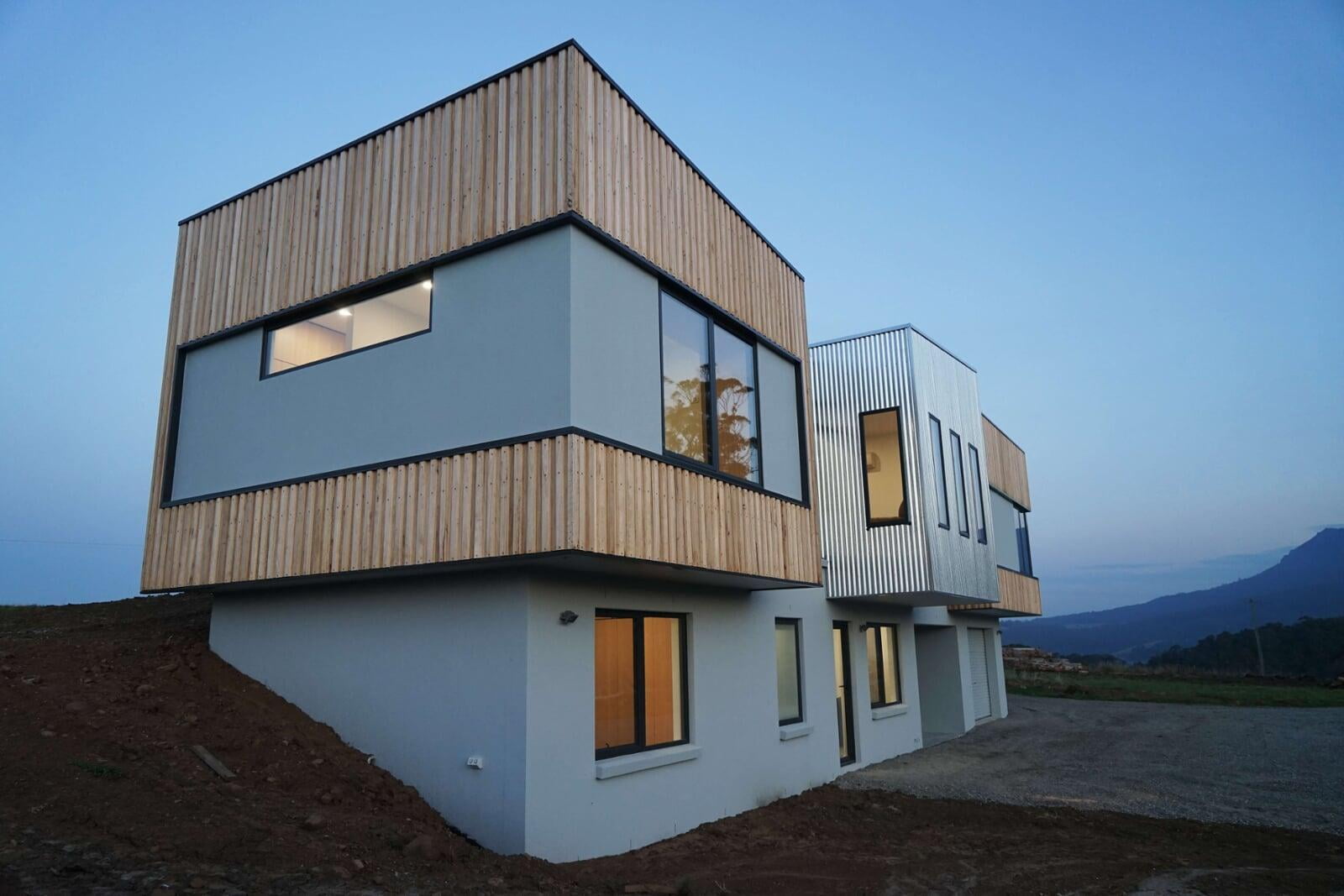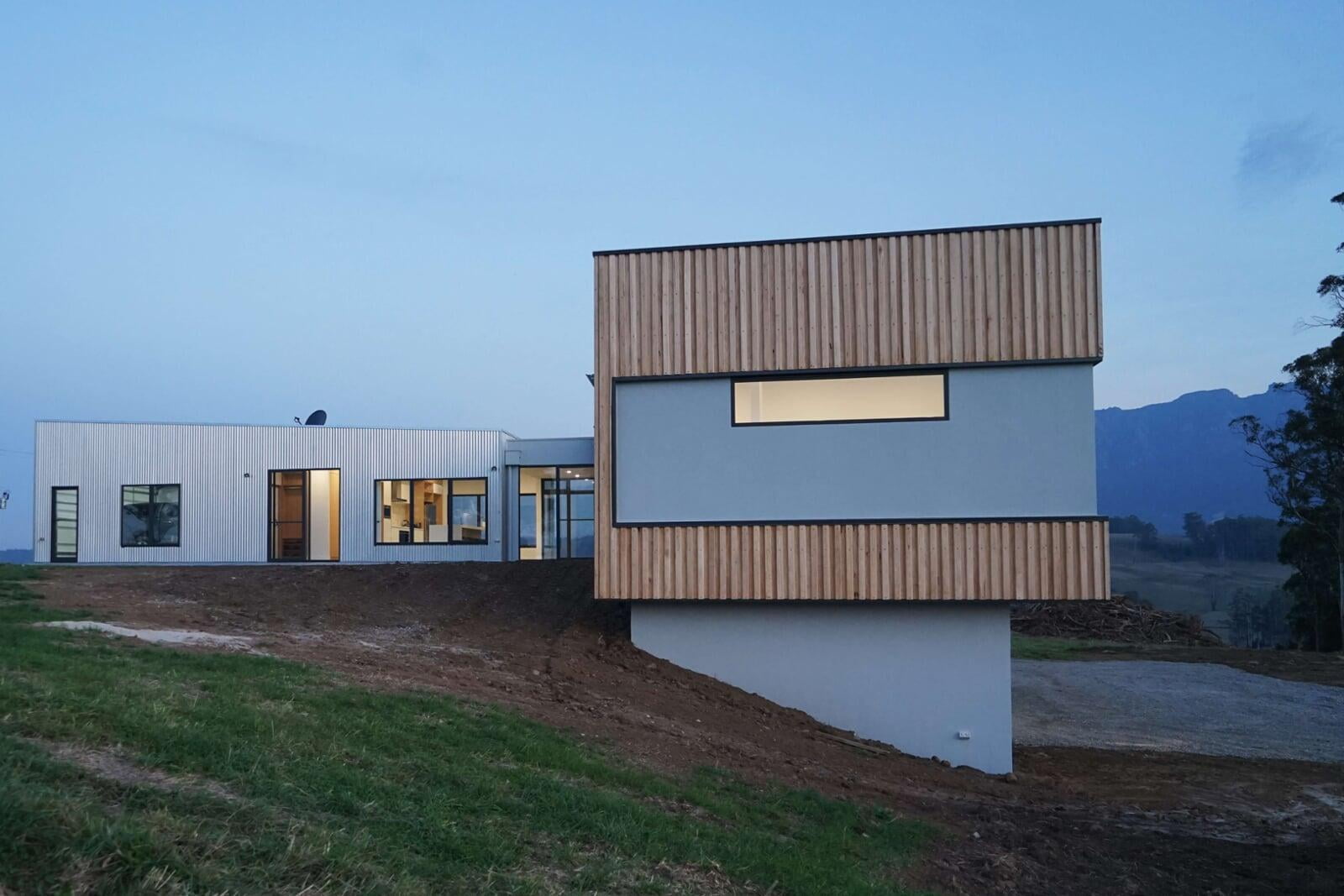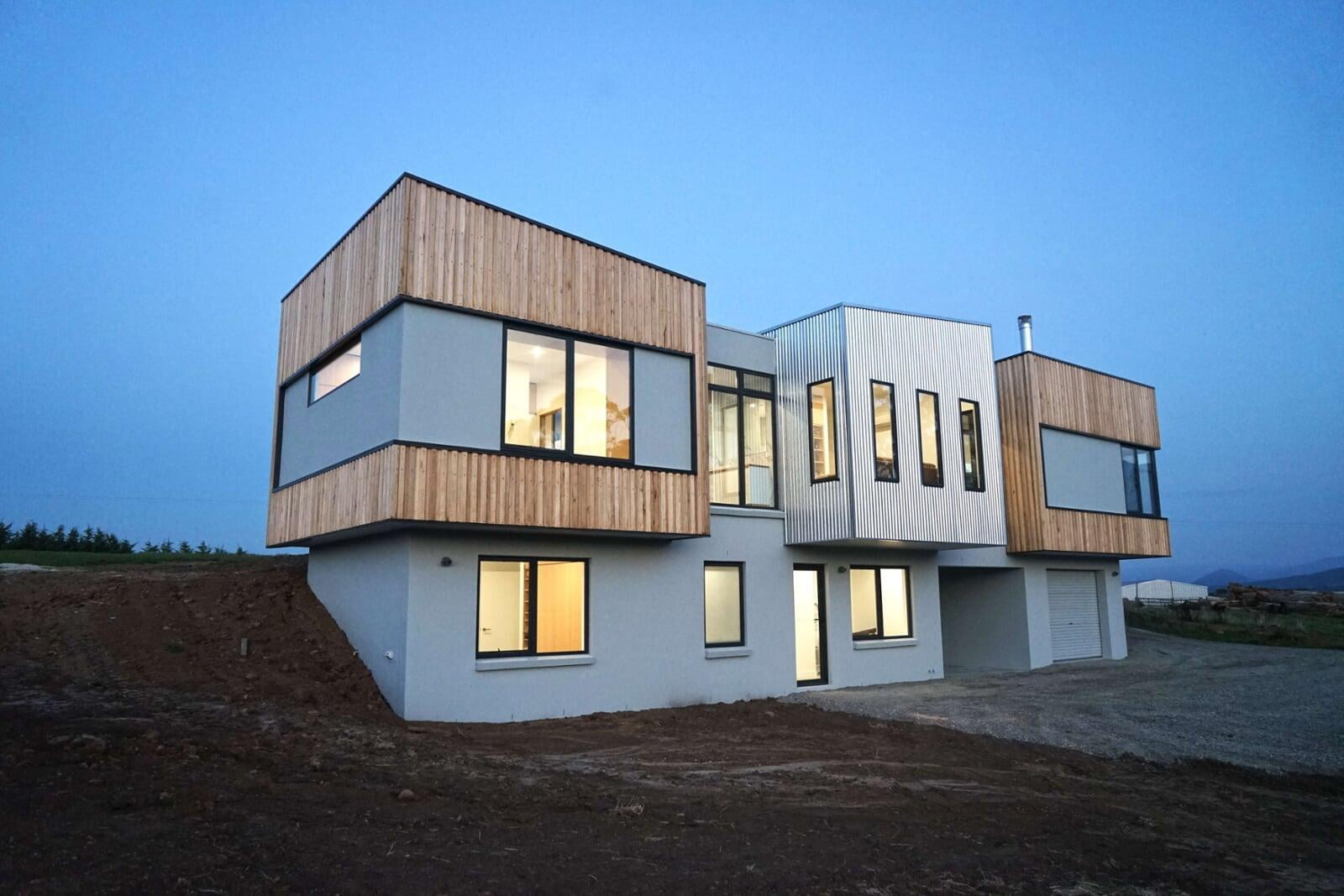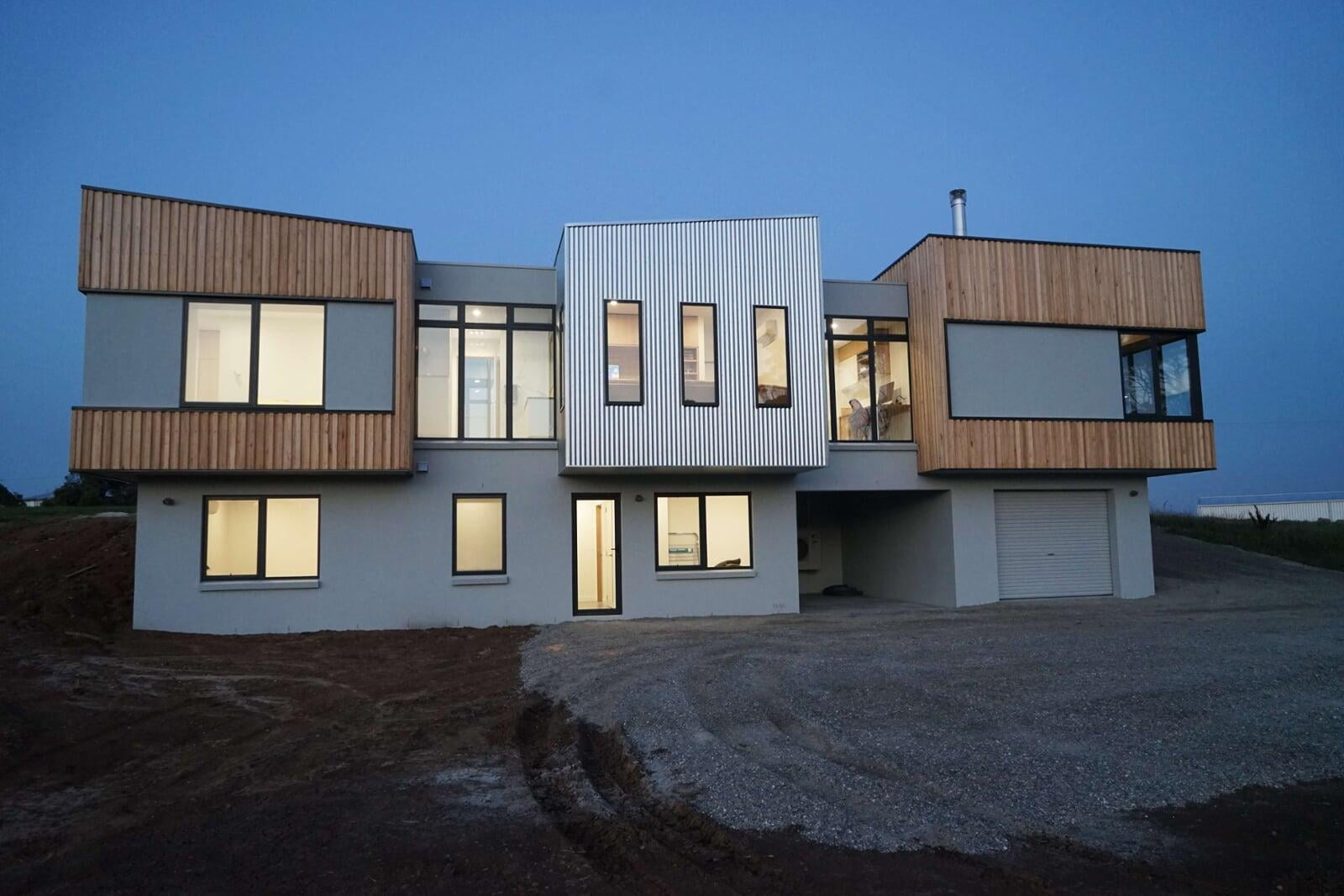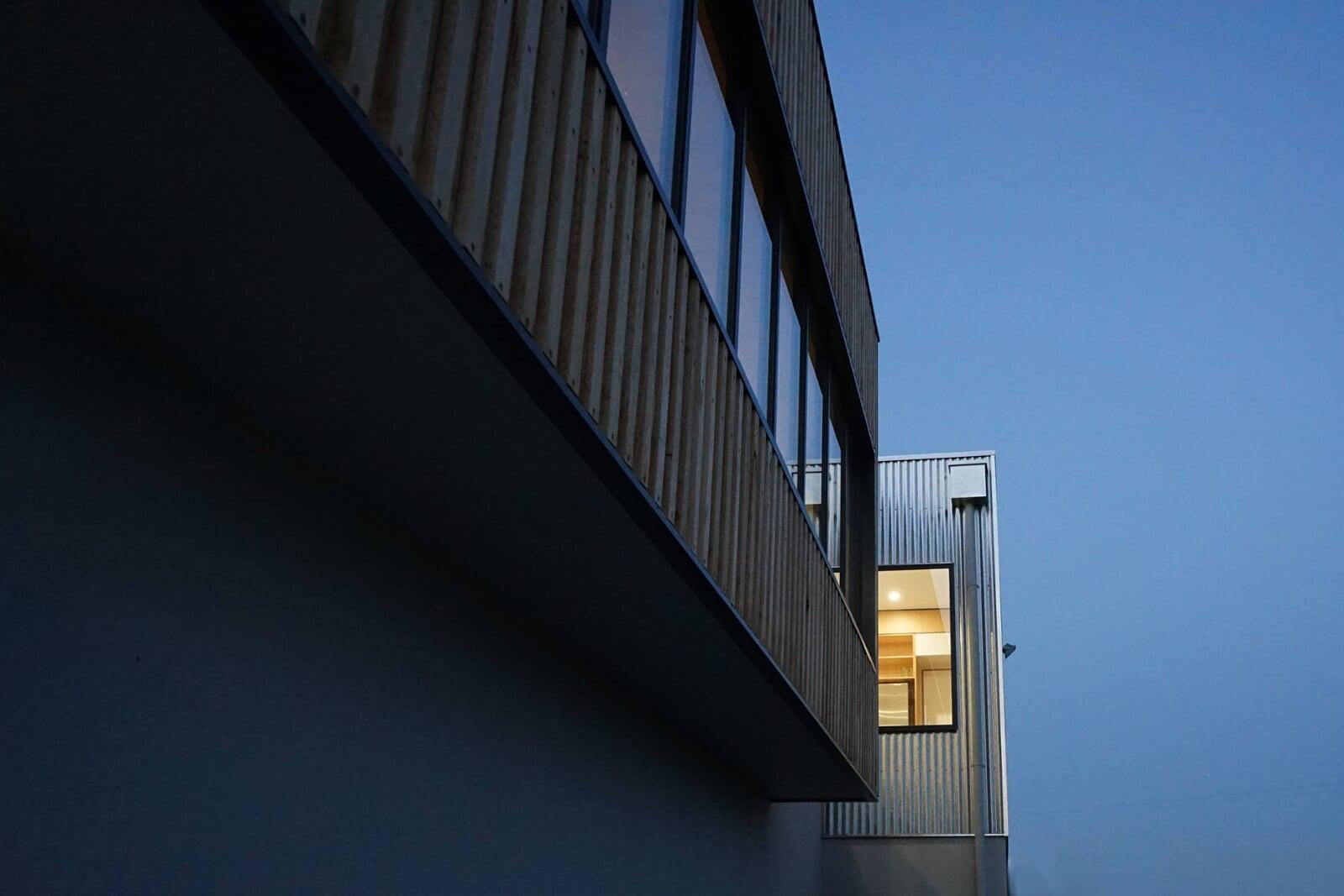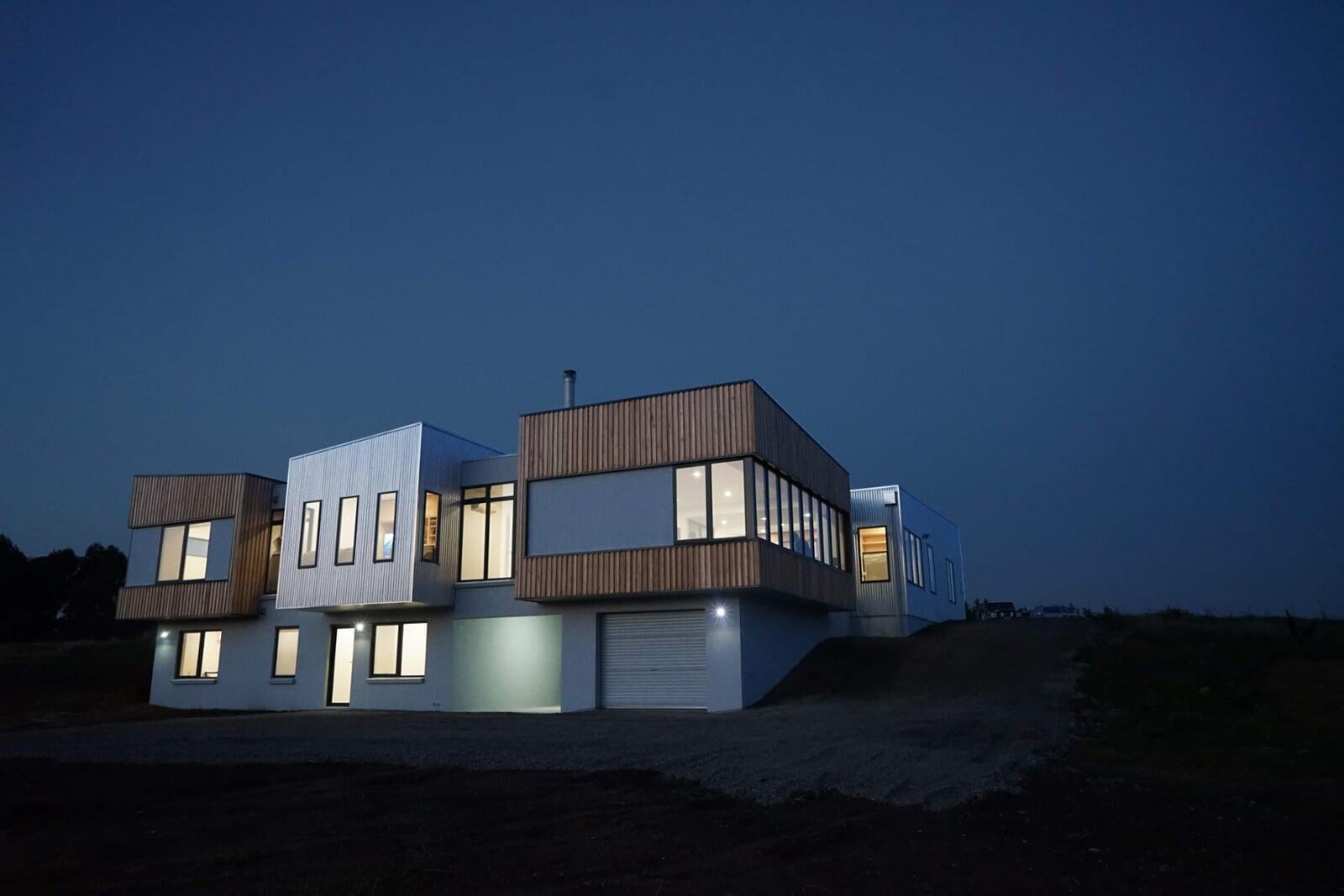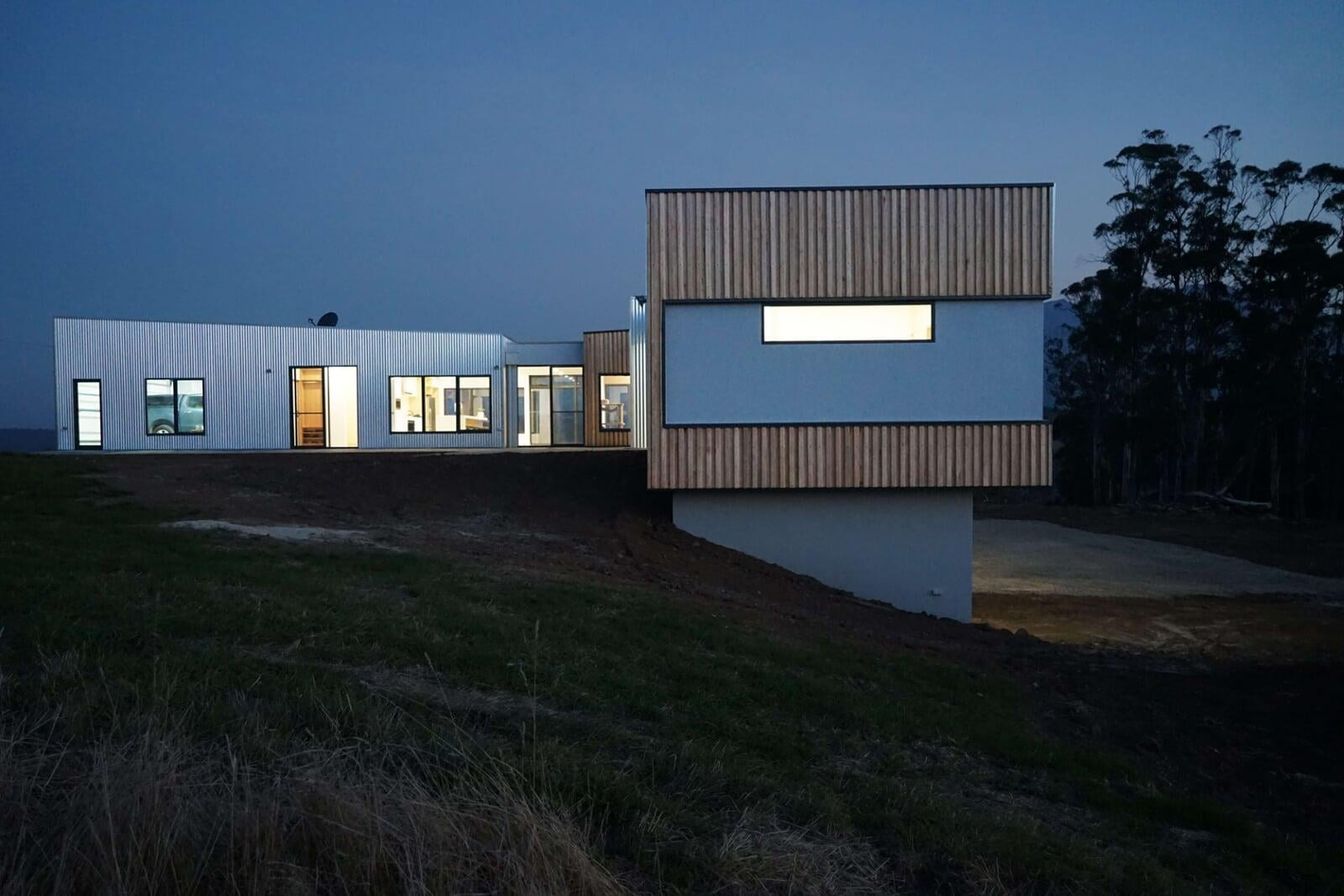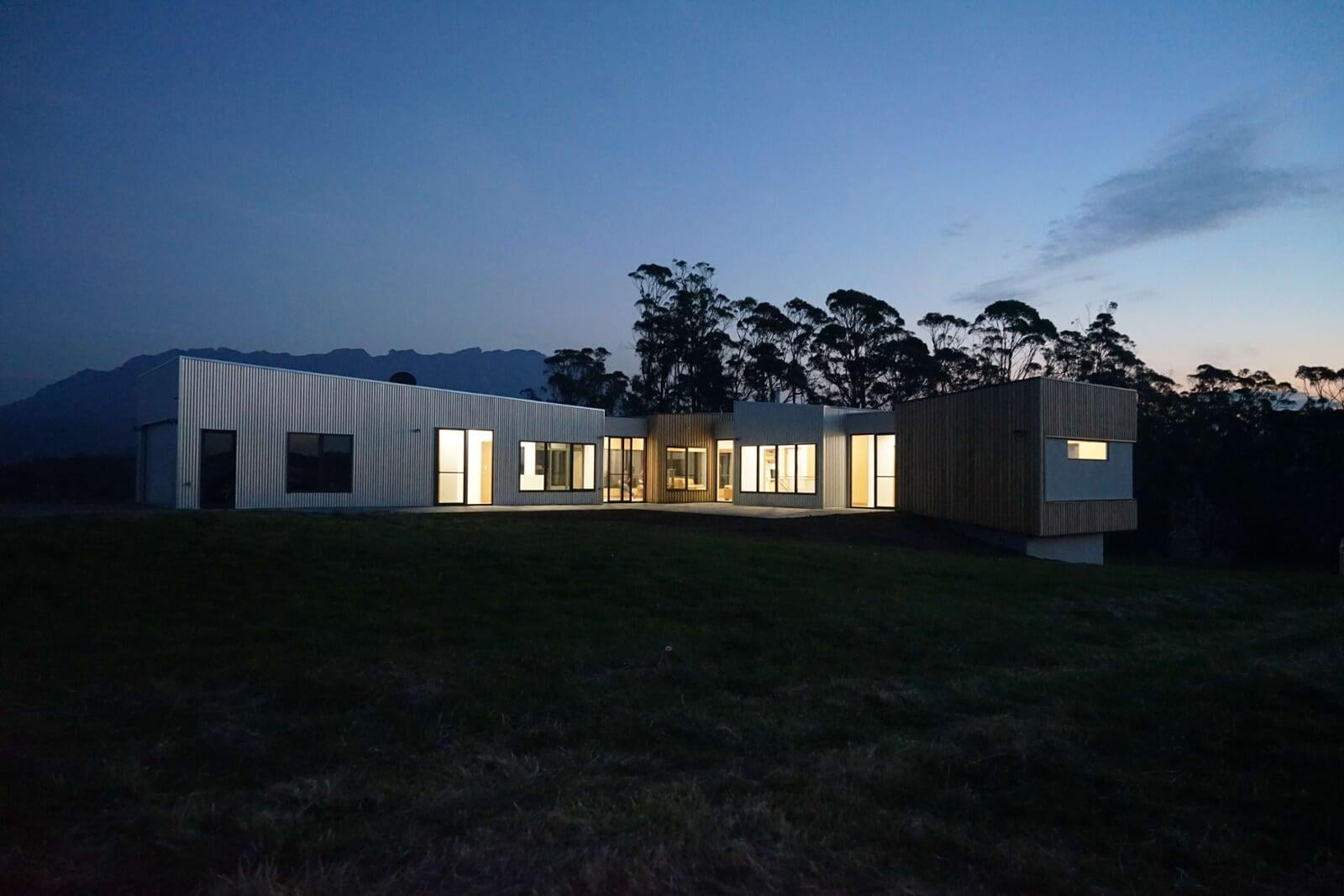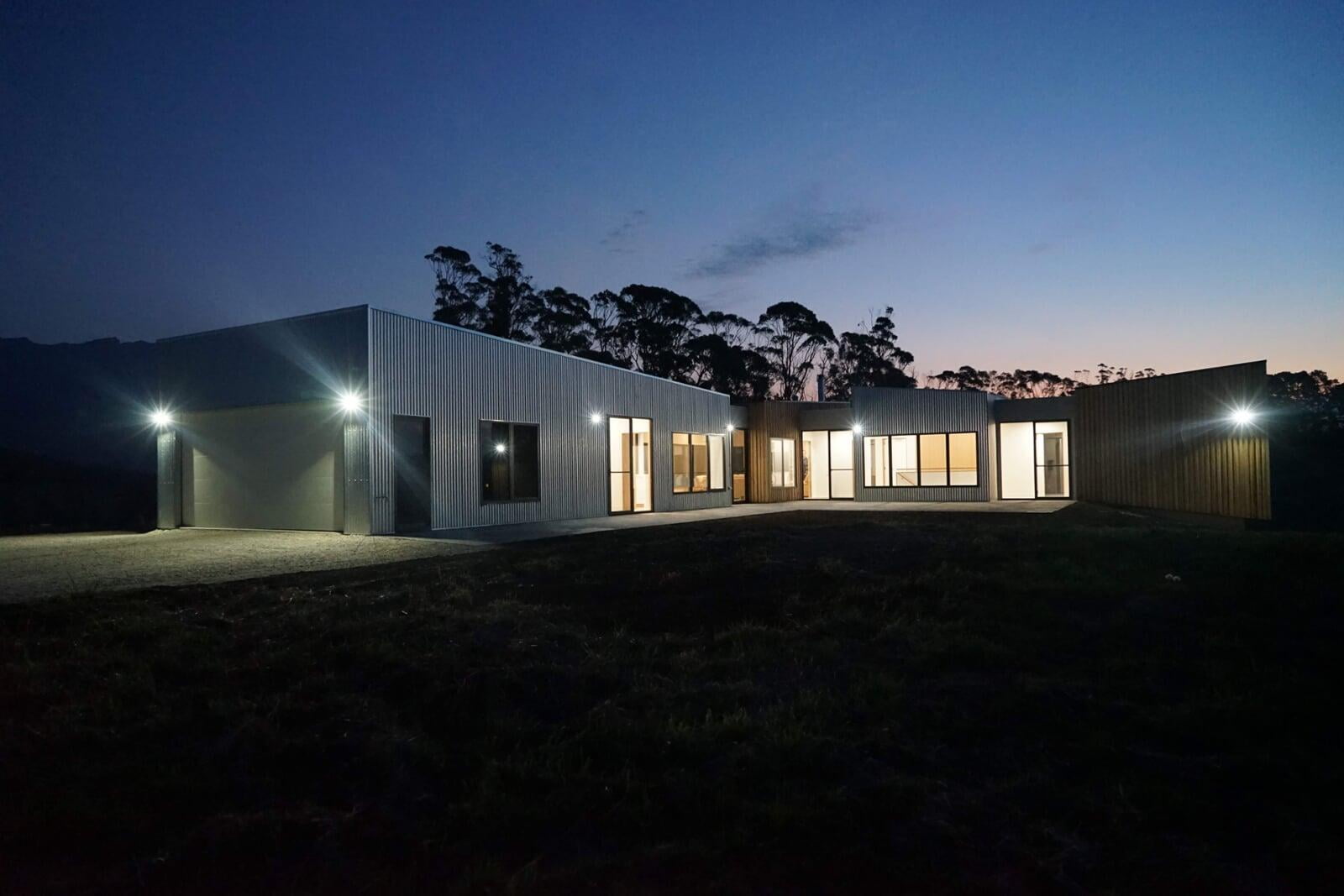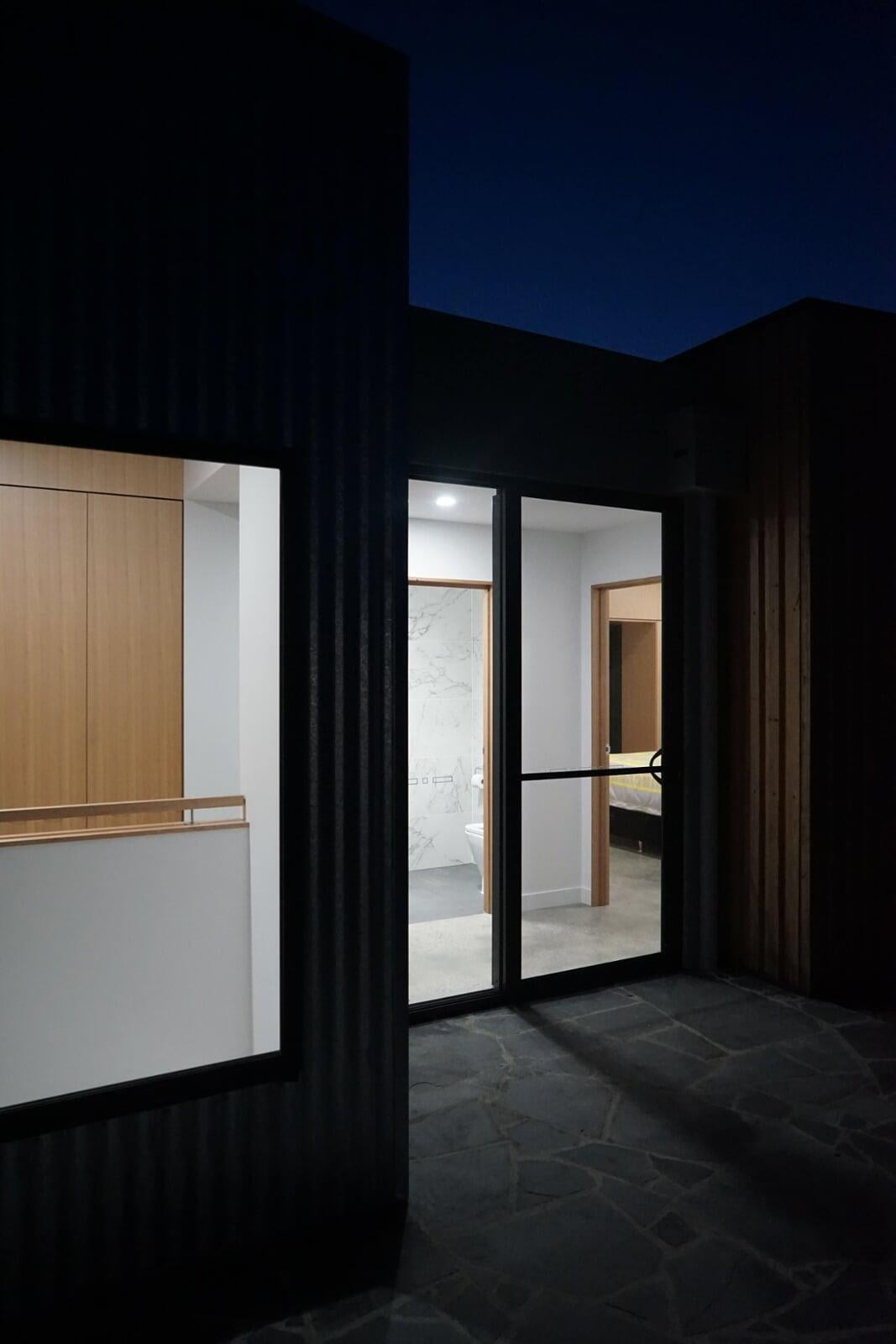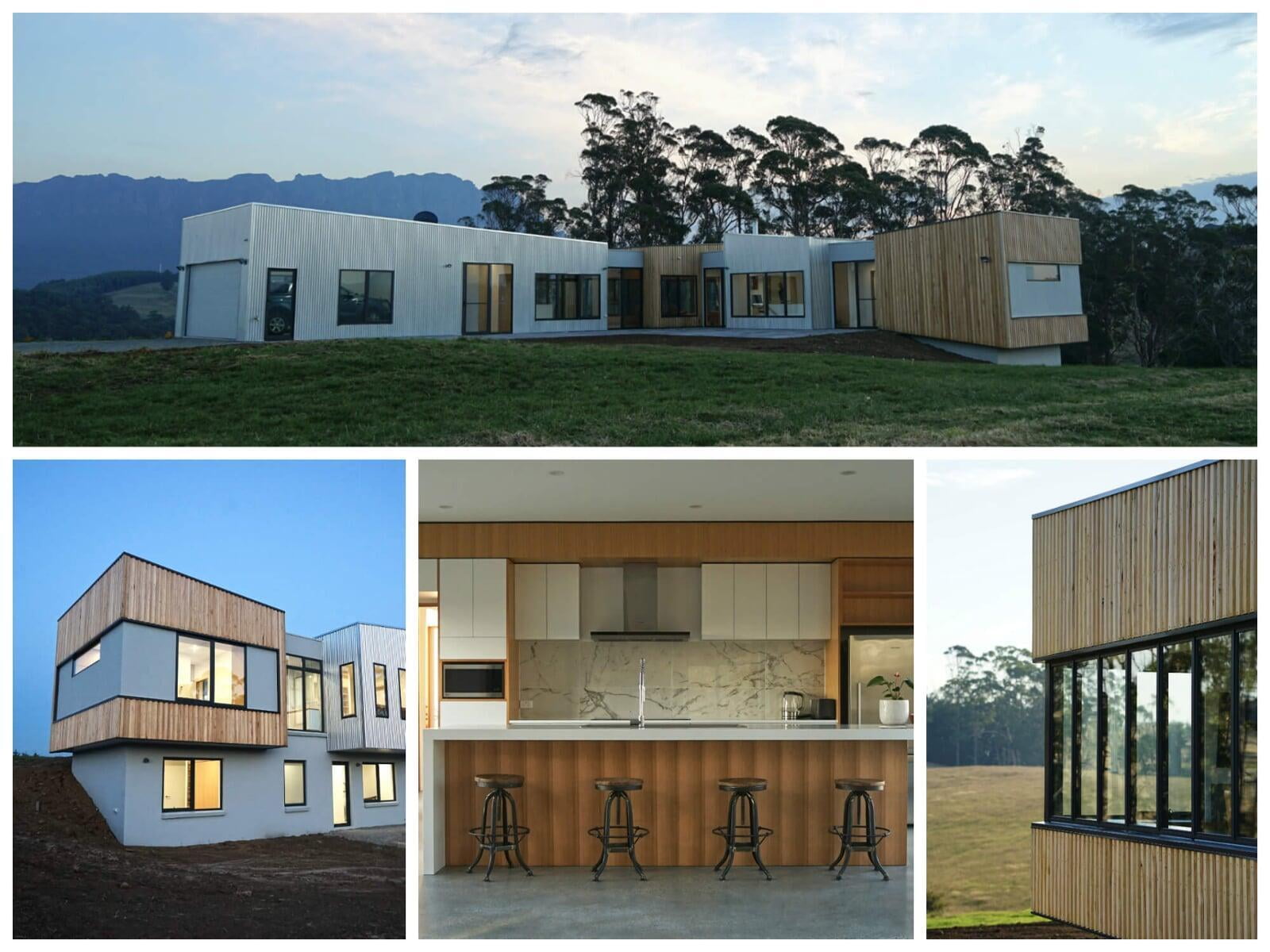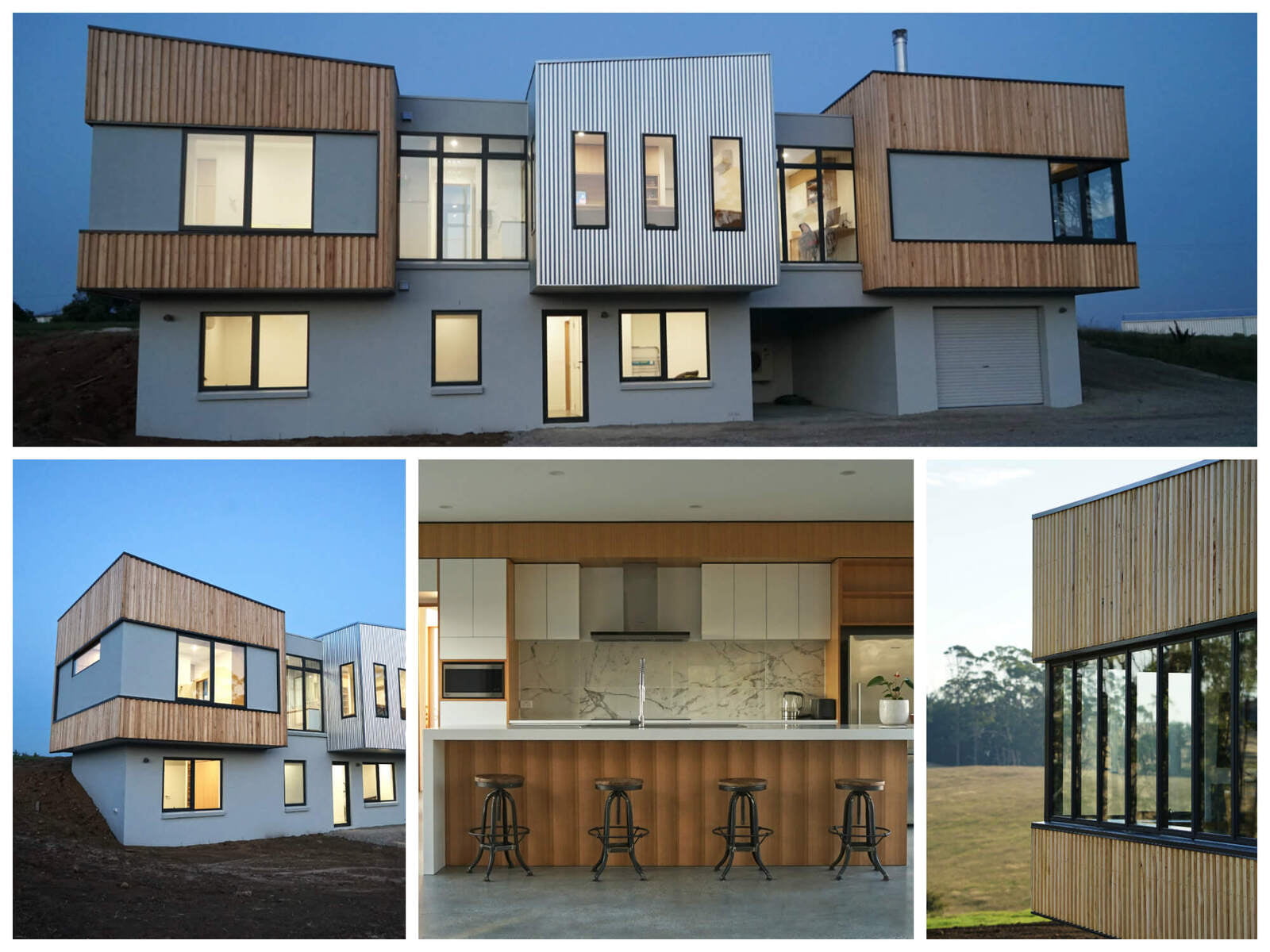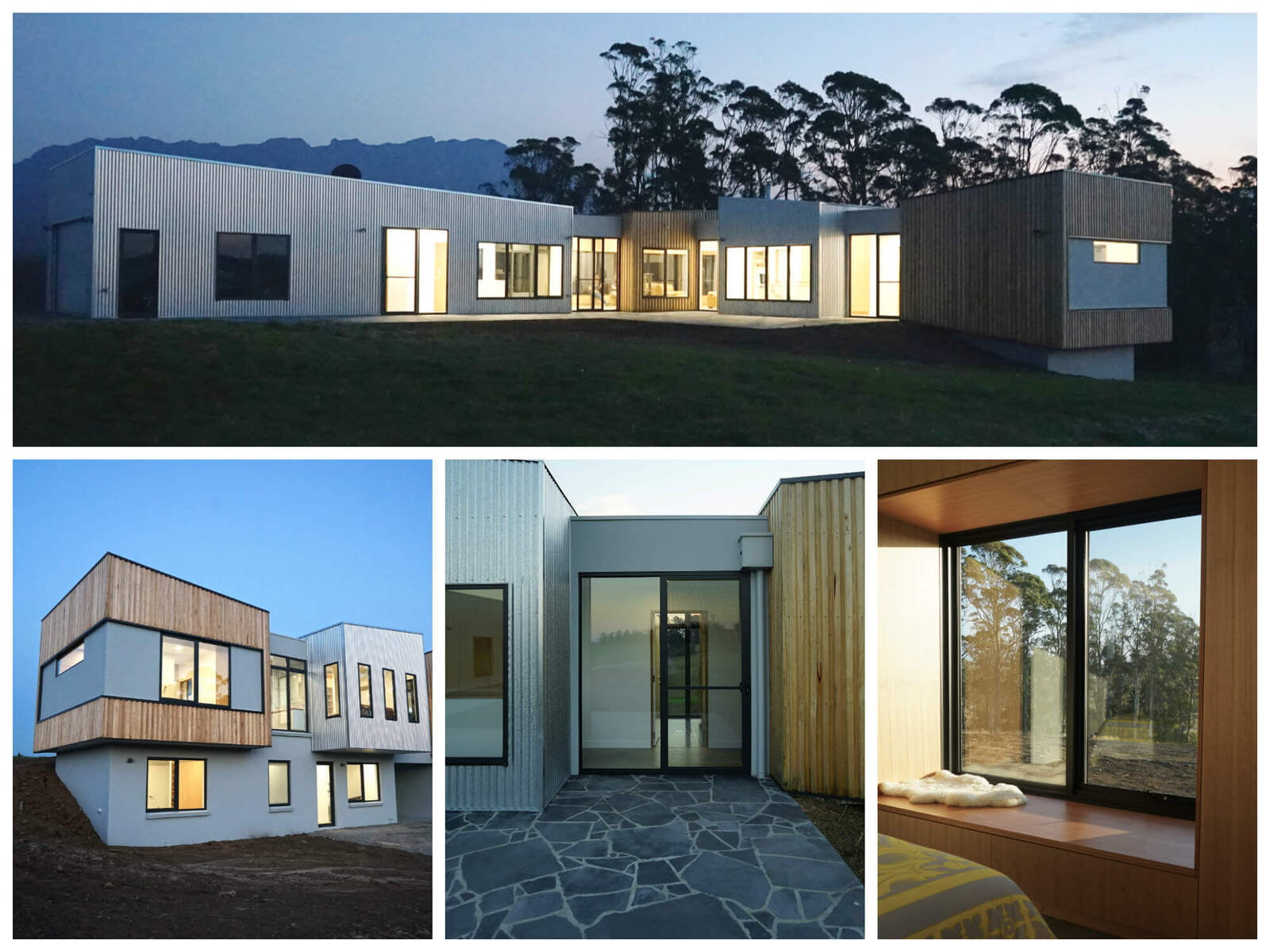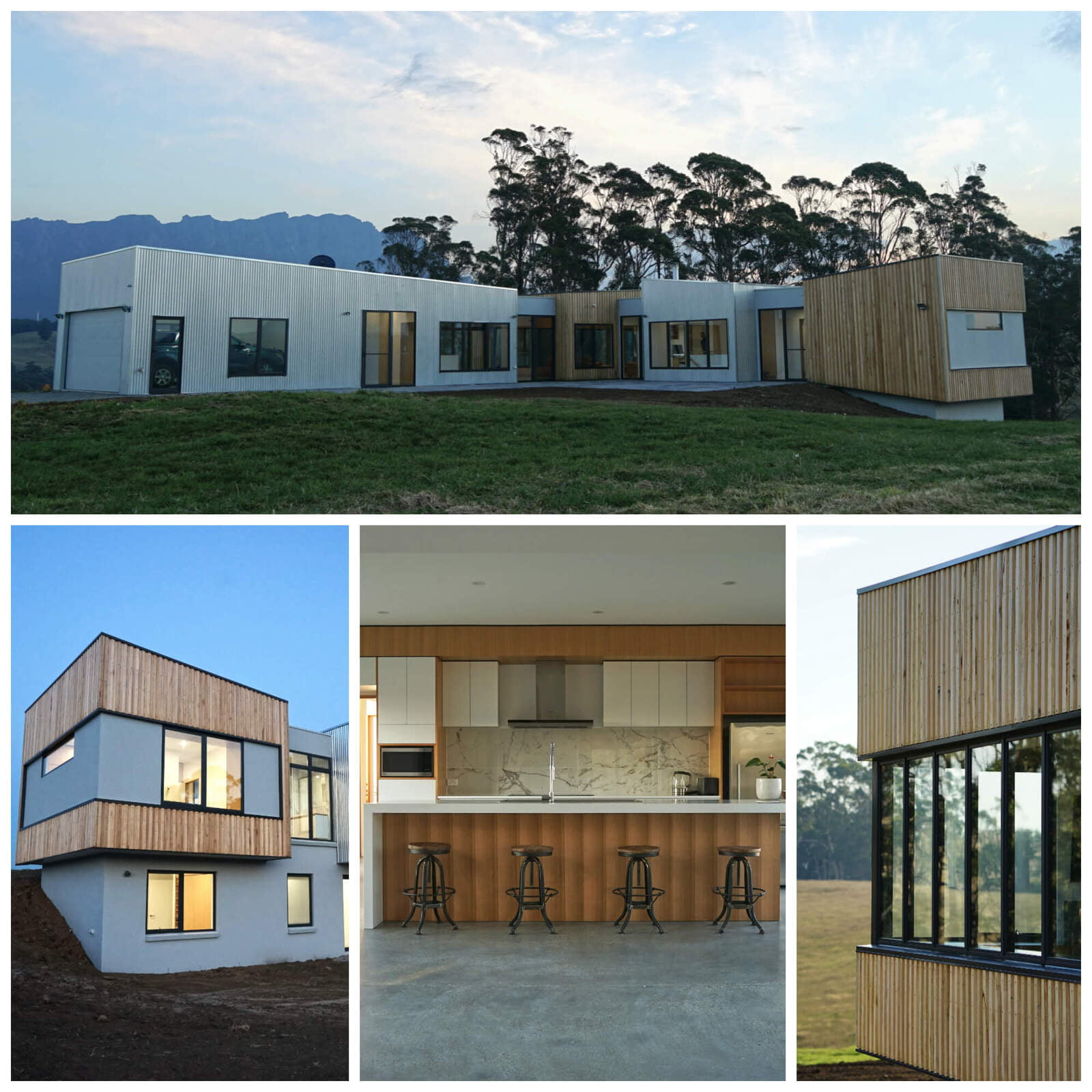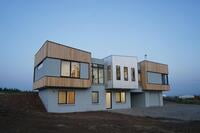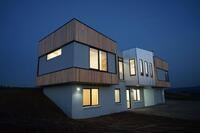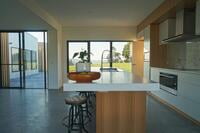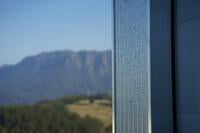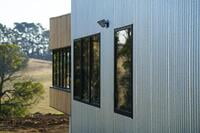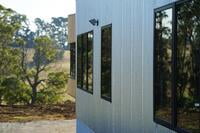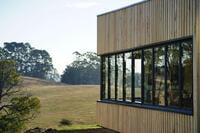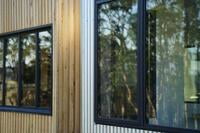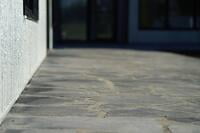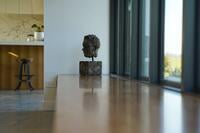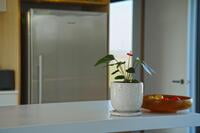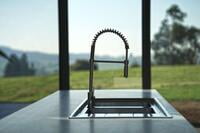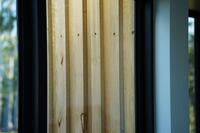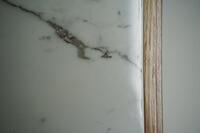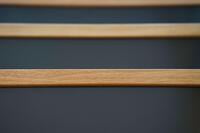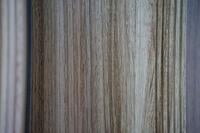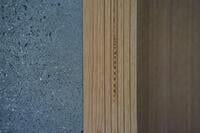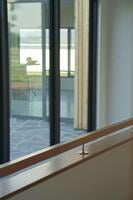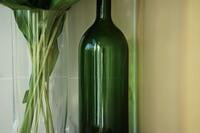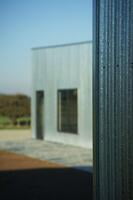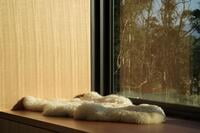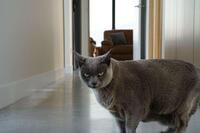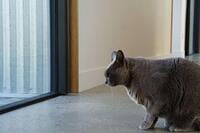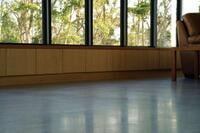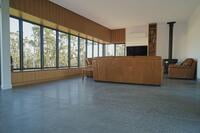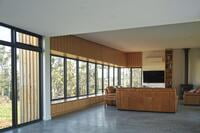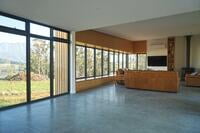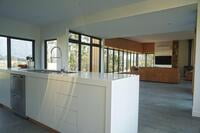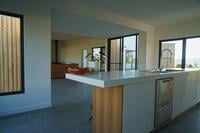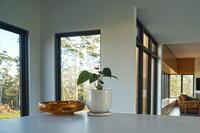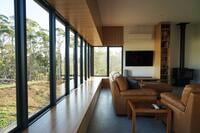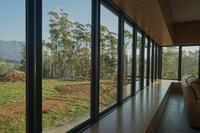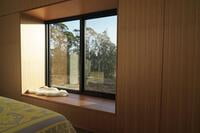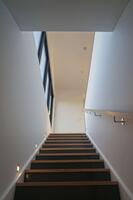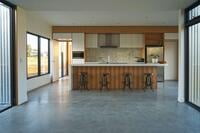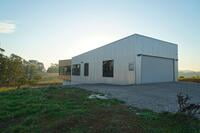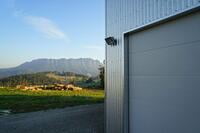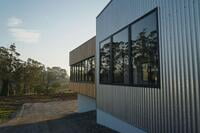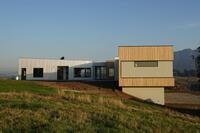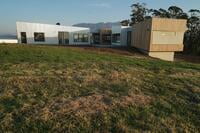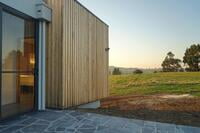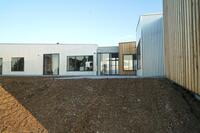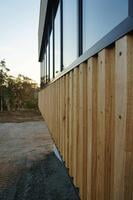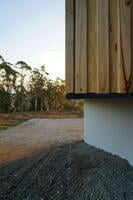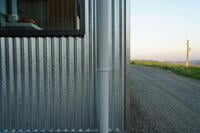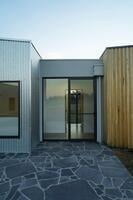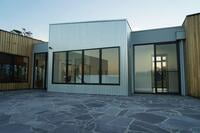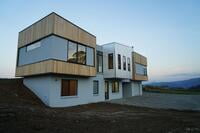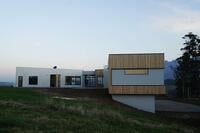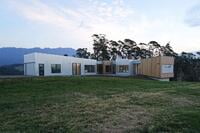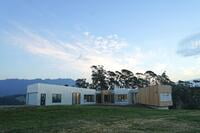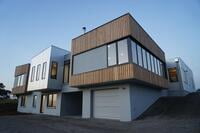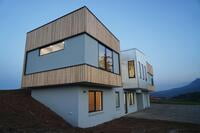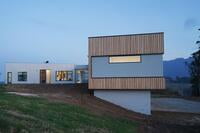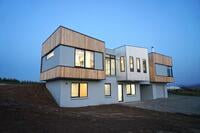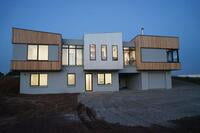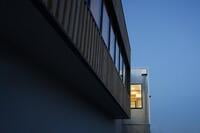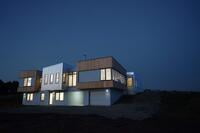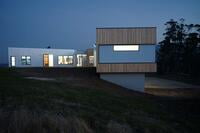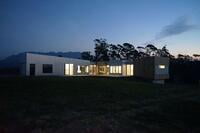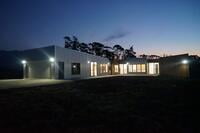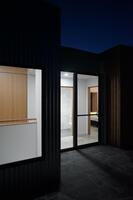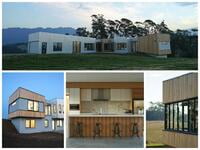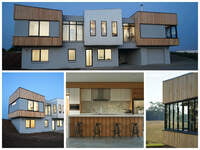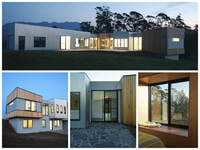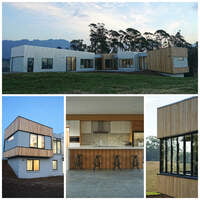 Davies Design & Construction
Davies Design & Construction